Shine Bright With Our Christmas Light Installation Services In Mooresville
November 2, 2023
The joys of decorating for Christmas are unmatched, as it brings about a warm and festive atmosphere that fills our hearts with happiness and anticipation. The process of adorning our homes with twinkling lights, colorful ornaments, and lush greenery creates a sense of togetherness and spreads holiday cheer.
However, when it comes to the painstaking task of installing holiday lights, hiring professionals can be a game-changer. They not only save you valuable time during the busy holiday season but create a dazzling and safe display.
At Lake Norman Pest Control, we possess the expertise to transform your home into a magical winter wonderland with the most exceptional Christmas light installation in Mooresville. Allow us to alleviate the stress and potential hazards associated with doing this task yourself. If we've piqued your interest, read on to learn more.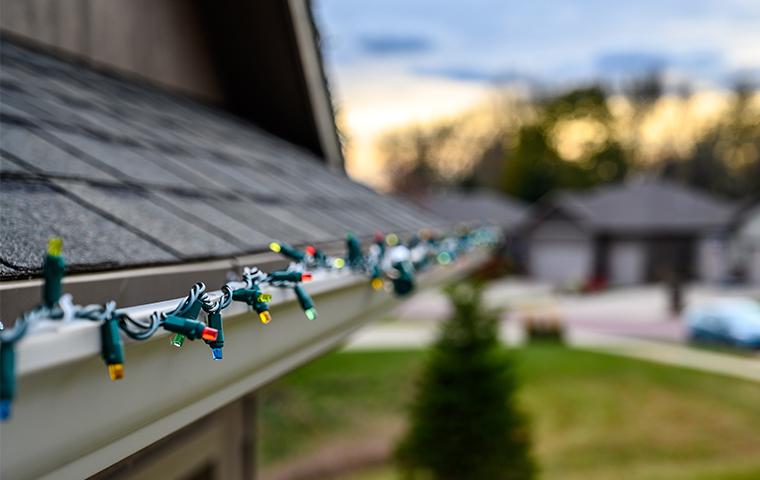 Choosing The Right Christmas Lights For Your Home
Selecting the ideal Christmas lights for your home can create an inviting and festive atmosphere for everyone to enjoy during the holiday season. And with a wide variety of options available, it's essential to consider several factors to ensure you make the right decision. Here are five key ways to help you choose the ideal lights for your home:
Determine your decorating style: Decide whether you want a classic, traditional look with warm white lights or a more vibrant, contemporary appearance with multicolored options.
Measure your space: Calculate the length of the area you want to decorate to ensure you purchase the right amount of lights. Buying too few or too many can be frustrating.
Check for safety certification: Ensure the lights you choose have been safety certified, meeting industry standards to reduce the risk of electrical issues or fire hazards.
Explore special features: Some lights come with additional features, such as timers, remote controls, or programmable settings, adding convenience to your holiday lighting setup.
Opt for energy efficiency: Consider using LED lights that are way more energy-efficient, last longer, and save money.
Taking these factors into account will help you create a magical holiday display that brings joy to your home as well as to anyone who admires it.
Contact Lake Norman Pest Control to inquire about our outdoor Christmas light installation service.
Ensuring Safety And Compliance In Christmas Light Installation
During the holiday season's excitement, the safety aspect of Christmas light installation may not be top of mind, but it is a necessary component. You should always inspect your lights for any damaged bulbs or wires before hanging them. Also, make sure to use outdoor lights for outdoor displays and indoor lights for indoor ones to maintain safety standards.
Use sturdy, weather-resistant clips or hooks to secure lights and avoid damaging surfaces. Always follow the manufacturer's guidelines for the maximum number of light strands that can be connected, and never overload electrical outlets. Only use extension cords approved for outdoor use and keep them out of walkways to prevent trips and falls.
Lastly, never leave your lights on while you're asleep or not at home; this saves energy and reduces the risk of electrical problems. By adhering to these safety measures, you can enjoy the festive glow of your holiday lights with peace of mind.
If you have any questions or concerns, contact your local Christmas light installers.
Maintenance And Repair Services For Your Holiday Lights
Before using your lights, you should always check for burnt-out bulbs and replace them promptly to maintain a consistent glow. Immediately address tangled or damaged wiring to prevent electrical hazards. Enlist professional services for more extensive repairs to fix complex wiring issues, replace damaged sockets, or repair weather-related damage, like water intrusion or snow load damage.
These services can extend the lifespan of your holiday lights and keep your display looking its best. Consult with a professional Christmas light installation company to learn more.
Book Your Professional Christmas Light Installation Today
Hiring professionals for residential Christmas light installation in Mooresville is a convenient way to brighten your holiday season. Lake Norman Pest Control is readily equipped to handle challenging installations like rooflines and trees.
Ready to fully embrace the holiday season without the hassle of installing, maintaining, and removing your Christmas lights yourself? Reach out to us today to receive your complimentary estimate.
Previous
Next