Professional Pest Control For Granite Falls, NC Properties
Many people love Granite Falls because of the area's opportunity to enjoy the outdoors. There is rarely a dull moment, from events like Art in the Park and Festival on the Square to admire the town's namesake, the granite slabs, or nearby unique buildings.
As much as people enjoy living here, pests do twice as much. Residential and commercial properties provide pests with ample opportunities for the resources they need to thrive. Many times, people don't even know they are doing this!
Lake Norman Pest Control wants to help all homes and businesses with pests. We have treatments that will work for you, from preventing infestations to eliminating active problems! Let Lake Norman Pest Control be your go-to for Caldwell County pest control; our high-end treatments and customer service standards are unmatched.
Home Pest Control In Granite Falls, NC
Pests are opportunists who take advantage of residential properties to access food, water, and shelter. In many cases, people don't even realize they supply pests with these things. But addressing conducive conditions and removing access can help keep pests away. So why wait for pests to become a problem when you can prevent them?
Many people don't know how beneficial preventative pest control is for residential properties. At Lake Norman Pest Control, we believe protection against pests is for everyone, so we offer our services at an affordable price.
The pests we treat include:
Ants
Bed Bugs
Fleas
Mosquitoes
Stinging Insects like bees, hornets, yellow jackets, and wasps
Termites
And More!
No matter what critters you are experiencing, we can customize a home pest control plan to get rid of them and keep them away.
Contact us today for a free estimate and schedule your inspection with one of Lake Norman Pest Control's technicians.
The Secret To Effective Weed Control For Your Granite Falls Lawn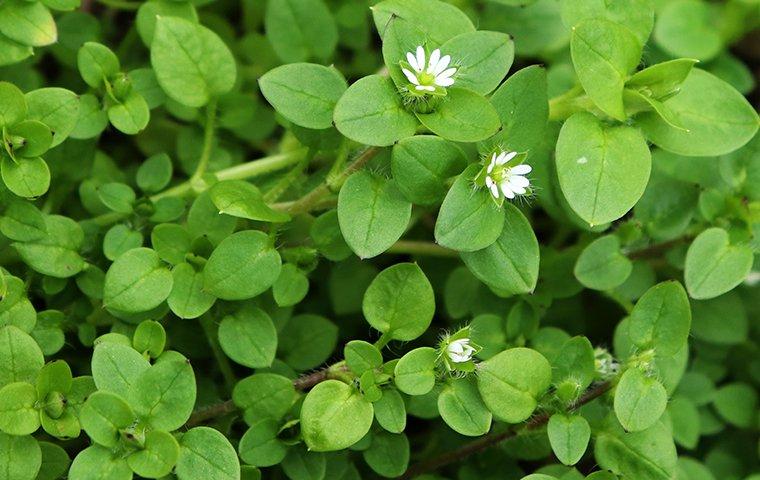 Are you tired of pulling weeds in your yard just for them to return days later? If so, you aren't alone. Many Granite Falls homeowners battle with keeping their lawn looking picture-perfect, but this is not possible just by pulling weeds.
The secret to effective weed control is to ensure you have a healthy lawn all around, which includes the following:
Aerating when necessary to break up compact soil.
Maintaining the proper pH balance.
Addressing pest concerns.
Providing the right amount of water for your grass and ensuring proper drainage.
Adjusting the amount of sun or shade your lawn gets by trimming or planting trees and foliage.
All of this is a lot to undertake if you don't have experience, so the best way to keep your lawn healthy and eliminate weeds is by relying on professional lawn care services. Granite Falls residents can contact Lake Normal Pest Control for their lawn care needs!
How To Choose A Bed Bug Exterminator In Granite Falls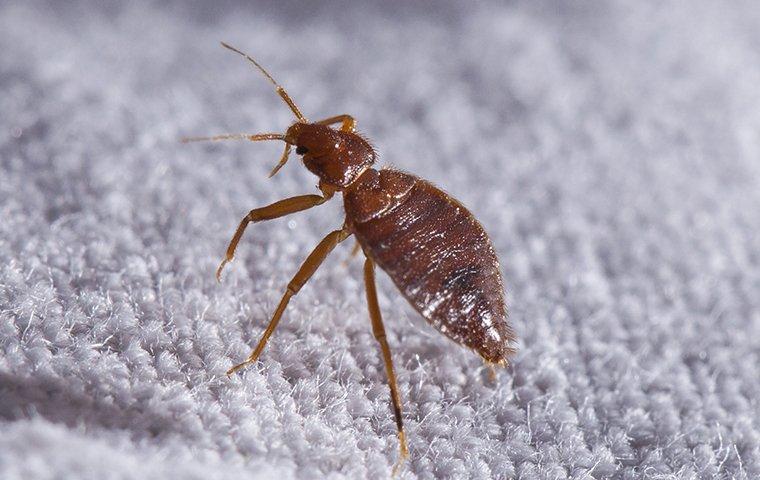 Bed bugs are not a pest you can eliminate on your own; although many people will try using DIY extermination methods, they often face reinfestation. To avoid the stress and expenses associated with DIY bed bug control, look for a pest control company that offers:
Thorough inspections of your property to identify the source of the infestation and hotspots where the pest is hiding.
Prep sheets to perform before the first treatment, which is essential for effective control.
Up to date and reliable control methods that treat every nook and cranny for whole-house treatment.
Follow-ups to ensure there are no signs of bed bugs after the treatment.
Warranty and options for long-term control.
Granite Falls residents can contact Lake Normal Pest Control. We offer all that is listed above and more when dealing with bed bugs. Don't let bed bugs take over your home, call us right away and get started on our effective bed bug control services.
Commercial Pest Control In Granite Falls, NC
Pests create unsanitary and unsafe environments, putting employees and customers at risk, among many other issues they cause. A comprehensive pest control plan is essential for any commercial property.
By utilizing ongoing professional pest control, you can keep pests from:
Spreading bacteria, diseases, and parasites
Biting, stinging, or attacking people
Causing contamination to food, surfaces, and product
Creating costly cosmetic and structural damage
Making unsightly and dangerous messes with waste
Posing other health concerns depending on the pest
Damaging your businesses reputation
Partner today with Lake Norman Pest Control for commercial pest prevention and control. We have service plans to fit all needs, serving properties like offices, restaurants, nursing homes, industrial complexes, HOA's. and many more. We can treat monthly, bi-monthly, or quarterly, with each visit serving your schedule.
Contact Lake Norman Pest Control today to learn more about commercial pest control. Our thorough inspection process will help determine what is suitable for your property based on present and potential pest pressures.