Professional Pest Control For Granite Quarry, NC Properties
Incorporated in 1901, Granite Quarry, NC, is home to the largest open-face granite quarry in the world. We have a population of just under 3,000, so it's normal to see familiar faces around town. However, what if you come face to face with a pest? These faces are not friendly neighbors, and they're certainly not welcome in our homes and businesses. If you want to guard your property against the dangers of pest infestation, it's imperative to consider your residential and commercial pest control needs.

Lake Norman Pest Control is here to address all of your pest control problems. For over 50 years, we've been servicing homes and businesses throughout Rowan County and the surrounding areas, providing year-round pest control and lawn care services. As one of the premier pest control companies in North Carolina, we work hard to bring our customers a high level of satisfaction. Call today for your free service quote.
Home Pest Control In Granite Quarry, NC
To guard your Granite Quarry home from household pest infestation, look no further than the team at Lake Norman Pest Control. Take a look through our home service plans to get an idea of our residential pest service options:
My Elite Service Plan
Same-day priority service.

Total coverage against all general household pests (except bed bugs and WDO).

Indoor and outdoor treatments (outbuildings, porches, garages, patios, decks, playgrounds, etc.).

Bi-monthly treatments.
My Elite Plus Service Plan
Everything featured on My Elite Service Plan +

Year-round pest coverage.

Mosquito, tick, fire ant, flea, and ornamental pest reduction in yards.

Additional monthly mosquito services over the summer.
Green Pest Control Service Plan
Environmentally safe extermination techniques and products.

Regular treatments for spiders, ants, crickets, and rodents.

Bi-monthly treatments.
Monthly Pest Control Service Plan
Meant for pests with short breeding cycles.

Regular treatments for spiders, ants, crickets, and rodents.

Monthly treatments.
Premium Lawn & Turf Service Plan
Custom solutions based on soil content, grass type, ornamentals, climate, and more.

Six treatments per year.

Seven-step treatment plan (pest elimination, fertilization, lime application, pre-emergent, weed control, ornamental bed pre-emergent weed control, and herbicidal edging).

Bi-monthly treatments.

Free, no-obligation lawn evaluation.
With an endless selection of extermination treatment and yard maintenance services, we've got you covered from all angles. Call today for your free estimate.
Three Easy Tricks To Protect Your Granite Quarry Property From Termites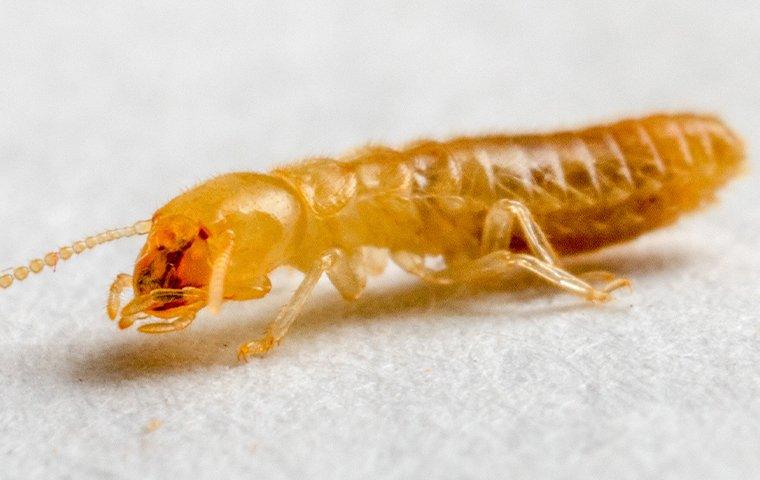 Termites have the potential to cause large-scale property damage, and repairs can cost you thousands upon thousands of dollars. If you're wondering what you can do the prevent termite infestation, there are some ways in which you can be proactive. Here are three easy tricks for protecting your Granite Quarry property from termites:
1. Eliminate excess moisture around the property using vent fans, dehumidifier, etc.

2. Install loose mortar or weather stripping around windows and doors.

3. Eliminate moisture-damaged wood and any wood to soil contact.
If you think there may be termites in your home or business, the best thing to do is get professional help. Here at Lake Norman Pest Control, we're proud to offer complete termite control services that local homeowners and business owners can depend on. Give us a call today to protect your home from these destructive wood eaters, guaranteed.
Here's What Makes Granite Quarry Cockroaches So Dangerous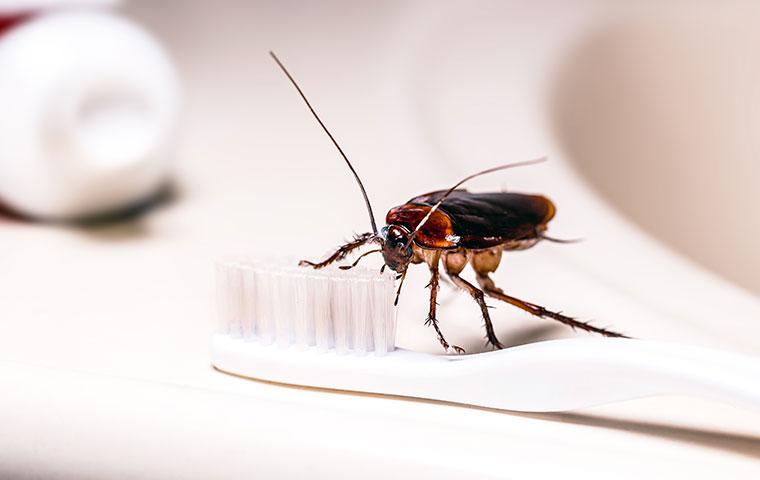 Finding cockroaches in your home or business is an absolute nightmare, and no property owner wants to face roach infestation. Other than them being so irritating, what is it that makes them dangerous? Well, cockroaches cause large-scale contamination, which can have detrimental effects on your health.

When cockroaches infest, they leave behind shed skin, feces, and saliva, all of which contain allergens. These droppings contaminate your space, and when cockroaches infest the insulation, these allergens become airborne. Roaches cause widespread contamination and can lead to several severe health conditions. These illnesses include salmonellosis, cholera, dysentery, gastroenteritis, listeriosis, giardia, E.coli infection, typhoid fever, and several viral diseases.

The best way to secure protection from the dangers of cockroach infestation is to reach out to the pros. At Lake Norman Pest Control, we provide complete cockroach control and prevention solutions that provide year-round coverage from these unwelcome intruders. Call us today to schedule your initial inspection right away.
Commercial Pest Control In Granite Quarry, NC
The Lake Norman Pest Control team offers complete commercial pest control solutions that Granite Quarry business owners can depend on. We service various businesses, such as HOA and property management, nursing homes, offices, industrial complexes, restaurants, and many others.

Our team of expert technicians uses EPA-approved pest control treatments to target the core of the infestation and give you lasting results you can feel good about. We offer discounts on regular service agreements, working hard to bring local business owners the most affordable and effective pest solutions around. Get in touch with us today to discuss your commercial pest control needs.