Pest Control In Newland, NC
In Newland, pest problems come in many forms. Some pests damage your grass and landscaping and never get into your home. Some pests bite and sting you in your yard. Some pests can cause trouble in your yard and cause trouble when they into your home. Then, of course, we have a long list of household pests that don't cause trouble outside but are a nightmare when they get inside. What can you do about all these pests? Is it enough to get Avery County pest control, or do you need more services than a pest control provider can offer? Join us as we look at what makes Lake Norman Pest Control special and how our service team gets control of residential and commercial pests in Newland.
Residential Pest Control In Newland
Residential pest control and lawn service go together like chocolate and peanut butter. Before pests get into your home, many of them make the long journey across your lawn. It pays to hire a service company that understands lawn care and lawn pest control. Our technicians use special knowledge to protect your turfgrass and landscape vegetation and keep pests out of your home. Along with lawn care and lawn pest control, we apply landscape treatments, liquid barrier treatments, exclusions, and indoor treatments to stop pests from getting in.
The layers of protection we apply around and inside your Newland home may be enough to keep pests out, but it isn't enough to meet our standards. Your technician will work to stop insect development, eliminate insect colonies, cull populations, address breeding sites, and more. As an example, we remove spider webs and spider egg sacs. A single egg sac can have 300 spider eggs in it.
If you've had enough trouble with unwanted visits from insects, bugs, and rodents in your home, or you'd like to reduce mosquitoes, ticks, fleas, fire ants, and other pests around your home, we can help. If you'd like to address lawn and landscape pests, we can help you with this too. Reach out to Lake Norman Pest Control and schedule a free estimate to get started.
Everything Every Newland Resident Ought To Know About Termite Season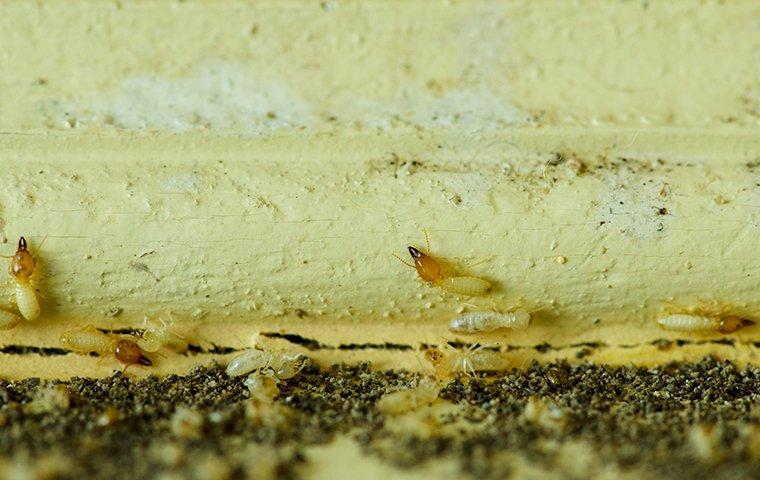 When temperatures warm up, subterranean termites get busy. Spring is the mating season for termites in Newland. Are you reading this in spring? If so, now is the time to be looking for winged termites on your property. Winged termites, also called swarmers, are 3/8 of an inch long and have white wings that make these insects easy to detect when in a group. If you have a single swarmer land on your skin, you might not realize it. It is a tiny insect that won't grab your attention. Look for the rounded wingtips and the stacked appearance of the wings to identify a termite swarmer. Here are a few more facts you should know about termite season:
The job of swarmers is to create new nests. Spring is the time of year when one nest can turn into several nests.
Swarmers don't travel far. If you see swarmers in your yard, the nest that created them is likely to be on or near your property.
Some conditions make nest creation more viable, such as moisture problems, sources of rotting wood, and structural gaps. If you address these conditions, it will be more difficult for termites to establish new nests on your property.
The beginning of termite season is an excellent time to have a professional install termite control products around your home, but really, any time of year is a good time to do this. Once your termite protection is in place, it will actively protect your home 365 days a year.
Here's Why You Should Call The Pros About Rodents In Your Newland Home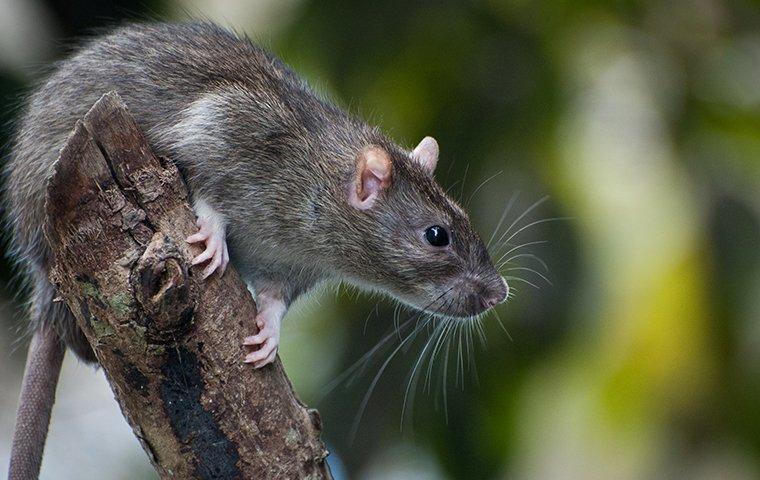 There are many reasons to contact a professional for rodent control. Some have to do with how difficult it is to get control of mice and rats. Some have to do with how mice and rats can impact your health and damage your property. The most important reason you should call a professional about rodents in Newland is that rodent control is a lot of work. If you have enough on your plate, let us do this job for you. Reach out to Lake Norman Pest Control today. We'll make sure no rodents remain in your home or business.
Commercial Pest Control In Newland
Every business in Newland can benefit from having a commercial pest control plan. We add value by offering lawn care and landscape services. When you have all of your commercial services through the same company, not only will everything fit together as it should, but you'll also save money.
If you're in Newland, connect with Lake Norman Pest Control to establish a commercial service plan for your business, municipality, rental units, or school. We'll customize your plan to meet your needs and budget.