Trustworthy Pest Control Solutions In Newton, NC
Incorporated in 1855, Newton, NC is beautifully situated in the rolling foothills of the Blue Ridge Mountains. We're right in the middle of the geographical triangle formed by Asheville, Winston-Salem, and Charlotte, giving us easy access to city life. Newton itself is the second-largest city in the county, and with a population of over 13,000 people, things can get pretty busy around here. Not only are there lots of people around town, but there are also a lot of pests.
Pest activity is a year-round issue here in Newton, and the best way to protect yourself from infestation is to get help from the pros. For quality Catawba County pest control, you've come to the right place. Lake Norman Pest Control is proud to offer comprehensive residential and commercial pest control services to the residents and businesses in Newton and the surrounding areas.
We offer a wide selection of services, such as bed bug treatments and K9 inspections, stinging and crawling insect control, drain treatments, termite control and prevention, rodent exclusion, and many others. Our year-round pest control plans start as low as $29/month, and we offer same-day service for your convenience. Call us today to request your free estimate.
Home Pest Control In Newton, NC
Lake Norman Pest Control currently services over 5,000 satisfied homeowners in the local area with comprehensive residential pest control services. Our team guards your home against over 20 common area pests, putting together a customized treatment plan for you, your property, and your loved ones. Our pest-free guarantee promises effective results that you can depend on all year long.
Suppose you're not sure about repeated maintenance visits. In that case, we also offer a one-time-only pest service that covers one individual pest concern (excluding termites), and it comes with a basic 60-day guarantee. Call us to discuss your residential pest control needs today. One of our certified pest experts will walk you through our process and get your inspection on the calendar right away.
The Secret To Effective DIY Rodent Control In Newton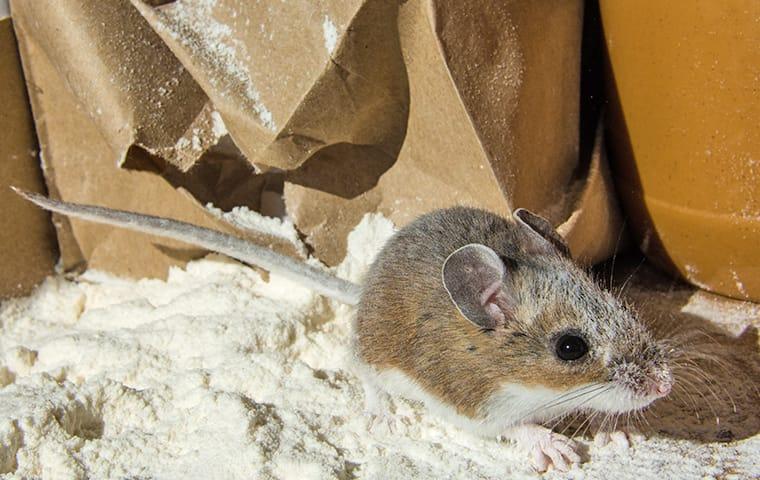 Rodent infestation is an ongoing threat for local property owners, and when it comes to proper rodent control and prevention, DIY solutions just don't cut it. The truth is, DIY methods only offer temporary fixes, and they fail to give you lasting results.
If you're looking for the secret to effective DIY rodent control in Newton, here are some things you can do around your property:
Be proactive in your prevention efforts and block off access points.

Eliminate attractants, such as food, water, and shelter sources.

Install traps around entry points and hot spots.

Put ultrasonic repellers around the structure to trigger rodents.

Use an exterior perimeter treatment to prevent access.
DIY efforts can provide you with a good start, but at the end of the day, it's best to leave your rodent control needs to the pest professionals.
Here at Lake Norman Pest Control, we have the expertise to treat your rodent infestation and keep it from recurring in the future. Call us to address your rodent control needs today.
What Newton Homeowners Need To Know About Termite Control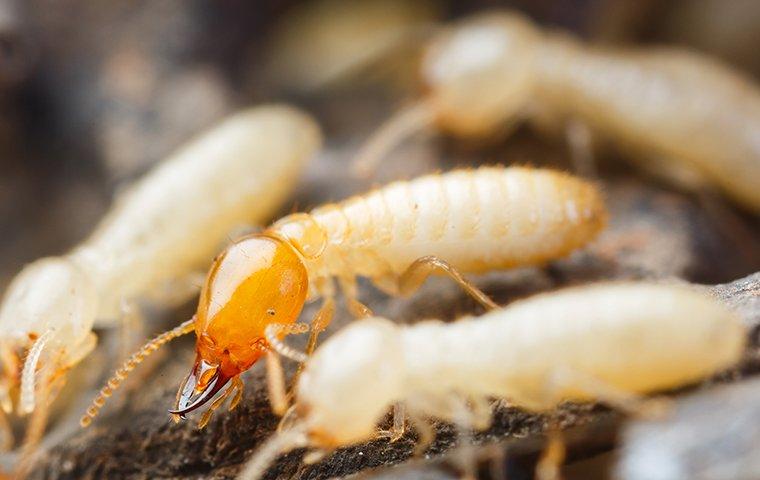 Many homeowners underestimate the destructive power of termites. They may be small pests, but they come with big consequences. As wood-eaters, termites slowly tunnel into and feed on the structural timbers of your house. This weakens the construction and greatly compromises its structural integrity.
Not only is termite damage dangerous for everyone in your home, but it can also take a toll on your finances. The NPMA estimates that in the U.S. alone, home and business owners spend over five billion dollars in termite damage repairs and prevention costs. On top of that, most homeowners insurance plans don't cover termite damage, meaning it's up to you to bear the brunt of the cost.
The bottom line is that termite damage is absolutely devastating, and as a local homeowner, it's essential to protect yourself against the threat of infestation.
For comprehensive termite control and preventative treatments, call Lake Norman Pest Control today. We will tackle your termite problem from the inside out, bringing you the lasting results you can depend on.
Commercial Pest Control In Newton, NC
With a commercial client base of over 1,000 businesses, you can count on Lake Norman Pest Control for commercial pest solutions that work. Our process started with a thorough inspection, wherein we detect all pest problems and conducive conditions so we can develop a customized program to fit your needs. We work with you to come up with the best plan of action to tackle your pest problem. Then, we implement all the necessary tactics to make sure they stay away from your business moving forward.
As restaurant specialists, we get your establishment re-inspection ready within 24 hours, helping you pass health inspections and prevent shut down. We currently service over 500 businesses, and our satisfied clients can speak to our quality pest solutions. Once we eliminate all pests from the property, we return for continual maintenance. Our ongoing services are intended to maintain a pest-free property moving forward, promising your business a bright, pest-free future. Reach out today to get started.