Professional Pest Control For North Wilkesboro, NC Properties
While North Wilkesboro may be a quaint town, the community provides a friendly atmosphere for anyone to make themselves at home. One thing that can make this quiet town a little less peaceful is dealing with pest infestations on residential or commercial properties.
Wilkes County pest control is made easy with the assistance of Lake Norman Pest Control experts.
Home Pest Control In North Wilkesboro, NC
Pests can create many problems when they infest a home, from spreading bacteria, diseases, and parasites, to causing damage and much more! It's essential to have more reliable pest control professionals on your side to protect you and your family against the dangers of pests.
Lake Norman Pest Control provides several pest control offerings to meet your needs, The Basic Service Plan, My Elite Service Pest, My Elite Service Plan Plus, the Green Pest Control Service Plan, and the Monthly Pest Control Service Plan.
Additionally, we provide specialty services for termites, mosquitoes, bed bugs, rodents, fleas, hornets and wasps, and ants. Plus, you can rely on us for real estate inspection, lawn care, dock services, insulation services, and Christmas light installation.
Reach out to Lake Norman Pest Control today to get started with a treatment plan that works for you!
North Wilkesboro Exterminators Offer Termite Detection Tips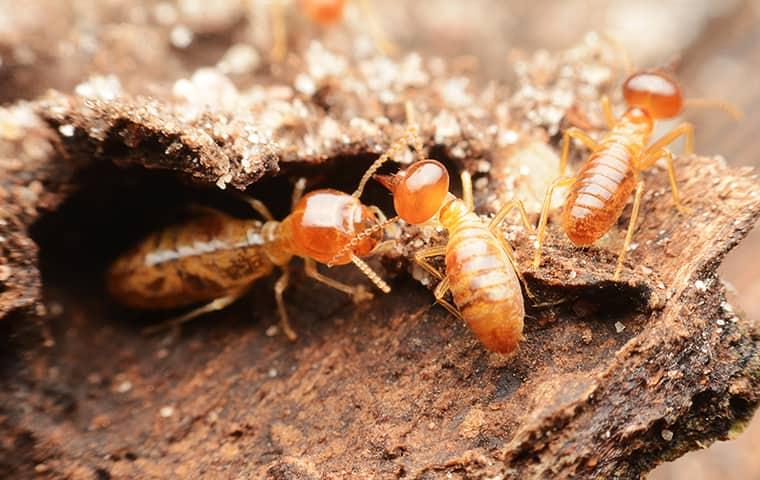 One thing everyone should know about termites is that they typically go undetected for some time, long enough for them to cause costly and sometimes dangerous damage. However, you can intercept a termite infestation early if you know these signs:
Flying termites, also known as termite swarmers, are often the first sign of a problem.
After landing in a new nesting site, termite swarmers will drop their wings, usually found in piles near windowsills and baseboards.
Mud tubes around the foundation or exterior walls of a home can be an indication of subterranean termites.
Noises come from inside the walls when experiencing termites.
Damaged wood becomes rough to the touch and appears messy looking.
Wood that sounds hollow when you tap on it may indicate the presence of termites.
The most effective way to ensure termites aren't eating away at your home is by working with Lake Norman Pest Control experts for ongoing pest control services. It's always the right time to start professional termite control, so reach out today!
Five Ways You Could Be Wrong About North Wilkesboro Bed Bugs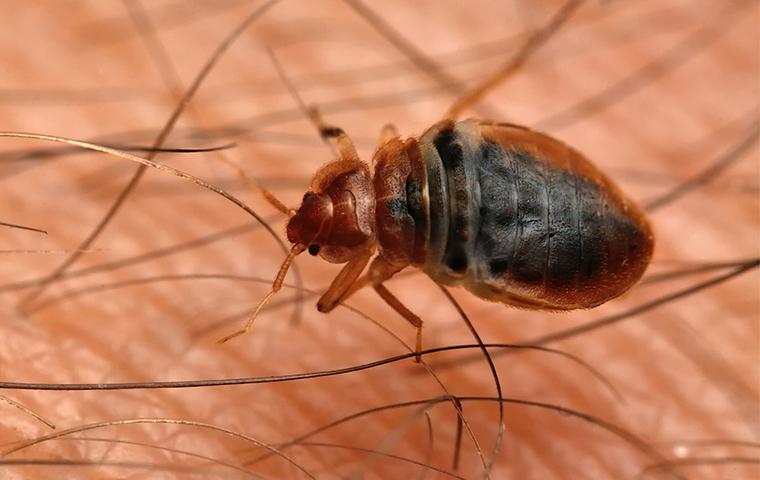 There are many misconceptions about bed bugs, which can leave people vulnerable to infestations. Our experts at Lake Norman Pest Control are here to clear up five misconceptions about bed bugs in our area:
Bed bugs only happen in "dirty" homes: Bed bugs can happen to anyone! They get into homes by hitchhiking from other places or on secondhand furniture. Bed bugs can make their way into any home.
Bed bugs are too small to see: Bed bugs are about the size and shape of an apple seed. We don't see bed bugs immediately because they are nocturnal pests that hide in tiny cracks and crevices during the day.
Bed bugs only infest beds and sleeping areas: While they prefer these areas for their easy access to blood meals, bed bugs can and will spread into every room of a home.
Bed bugs will go away on their own: They are quick reproducers, so infestations will grow larger and not go away on their own.
Bed bugs are easy to get rid of: Because of the places they hide and their reproduction rate, they are one of the most challenging pests to eliminate, so DIY methods are ineffective against them.
If bed bugs are a concern for you, Lake Norman Pest Control can help. We offer specialty bed bug control services to target this stubborn pest, so call today!
Commercial Pest Control In North Wilkesboro, NC
If you've experienced a pest problem on your commercial property, you already know how stressful they are. Obtaining ongoing professional pest control services is never a bad idea whether you have or haven't had a pest infestation.
At Lake Norman Pest Control, we customize our commercial pest control services to meet the individual needs of each of our customers by considering the type of business, the building's structure, active pest pressures, and more. With monthly, bi-monthly, or quarterly service visits, you can protect your business from pests such as ants, cockroaches, crickets, mice, rats, and spiders.
All of our treatments have our satisfaction guarantee, so we will return between scheduled services if necessary at no additional cost.
Don't let pests threaten all the hard work you have put into your business; contact us at Lake Norman Pest Control so we can ensure your commercial property is safe from dangerous pests.