Reliable Pest Control Services In Olin, NC
Olin, NC is a charming and modern town located just 12 miles north of Statesville. With nearby Rocky Creek to enjoy and an intimate population of around 2,000 people, there are many reasons to love living in Olin. However, there are also reasons not to love it here, and one of those reasons includes pest activity. Your Olin property is in danger of experiencing pest infestation all year long. In order to protect your property and those inside of it, the best plan of action is to secure professional pest control services from experts.
Lake Norman Pest Control is proud to offer quality, affordable, guaranteed pest solutions that our valued customers can count on. For over 50 years, we've been providing year-round Iredell County pest control and lawn care services. Our service plans provide quality pest solutions at affordable prices, and we offer discounts on regular service agreements. Get in touch with us today to discuss your residential and commercial pest control needs.
Home Pest Control In Olin, NC
Here at Lake Norman Pest Control, we provide residential pest elimination and yard maintenance services. We offer unique treatments and sets of services for each individual home because no two infestations are the same. We're proud to offer quality home pest solutions that local homeowners and their loved ones can trust. Reach out to us today to discuss your residential pest control needs, and we'll set up your initial inspection right away.
Pest-Free Lawn Care & Maintenance Tips For Olin Property Owners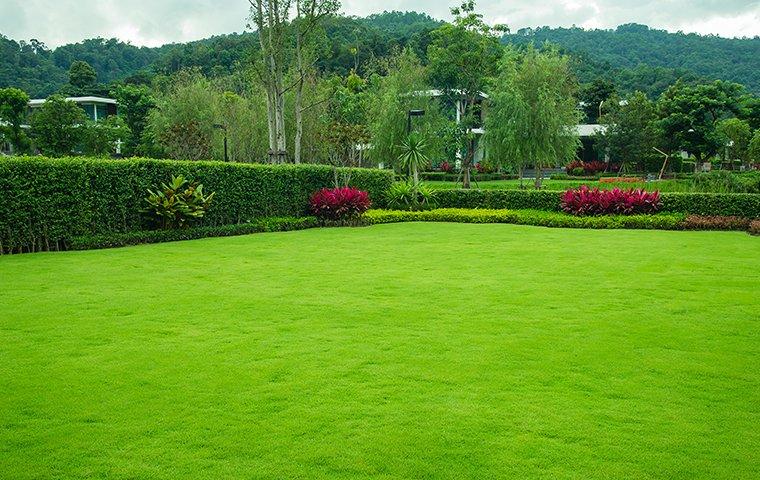 When your Olin lawn is healthy, it reflects well on your property overall, and it can protect your home or business from infestation.
A lawn full of healthy grass and healthy soil works to improve the quality of our air and water effectively. When lawns are functioning at their best, the soil can trap toxins and pollutants, eliminating allergens from the air to make it more breathable for all of us.
Here are some pest-free lawn care and maintenance tips for Olin property owners:
Be sure to repair bare spots around the lawn to prevent them from spreading.

Get rid of any weeds and moss because they block air and nutrients from getting to the soil.

Regularly aerate your lawn to make the soil permeable, allowing access to water and nutrients.

Tend to your yard, keep it mowed and watered, and maintain proper drainage throughout the property.

Being proactive in your lawn care efforts can go a long way, but the best lawn protection you can secure is from a team of qualified professionals.
Here at Lake Norman Pest Control, our lawn care solutions are guaranteed to protect your property throughout the year. Give us a call to discuss your lawn care needs today.
How To Prevent Fleas Around Your Olin Home This Spring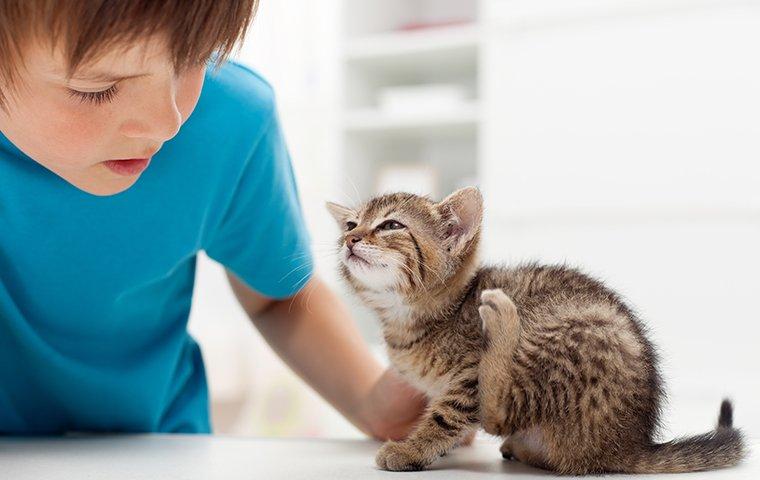 To effectively keep fleas away from your property, it's crucial to keep other pests away from your home as well. There are a variety of other pests that host fleas, such as wildlife and rodents.
By addressing your wildlife and rodent control needs, you can prevent flea activity in the process. There are a variety of ways in which you can reduce your chance of having a flea problem.
Here's how to prevent fleas around your Olin home this spring:
Clear away yard debris and keep lawn and vegetation well-trimmed.

Clear clutter and vacuum carpets, floors, furniture, and crevices where fleas can easily hide.

If you do have pets, treat them with a flea bath and/or flea spray.

Regularly wash all bedding, linens, laundry, and upholstery on high heat.

Use outdoor flea repellent on the exterior of your home to reduce the chances of infestation.

Vacuum any eggs and properly dispose of the vacuum bag in a sealed trash can.
If you suspect flea activity around your Olin home and you're looking for dependable pest protection moving forward, you've come to the right place.
Lake Norman Pest Control is here to address all your flea control and prevention needs. Reach out to us today to set up an initial inspection, and we'll get the ball rolling.
Commercial Pest Control In Olin, NC
We service a variety of businesses with complete commercial pest control solutions. Some of the properties we've worked with include HOA and property management, nursing homes, offices, industrial complexes, restaurants, and many others. After an initial inspection, we determine the appropriate plan of action. We also return for follow-up service throughout the year to provide you with continued pest protection.
Our service plans provide quality pest solutions at affordable prices. We offer discounts on regular service agreements, and we work hard to schedule appointments at your convenience. Whatever pest problem you're dealing with, we can help. Our satisfaction guarantee promises you lasting, pest-free results that you can trust all year long. Get in touch with us to get your free service quote.