Buying a home is an exciting milestone in your life. However, a home pest inspection may find that the house is already occupied by termites and other wood-destroying insects.
Subterranean termites and other wood-destroying pests damage structures, often resulting in the need for costly repairs. Luckily, a real estate pest inspection can help protect you from unknowingly buying a severely infested home. Continue reading to learn everything you need to know about real estate pest inspections in Mooresville.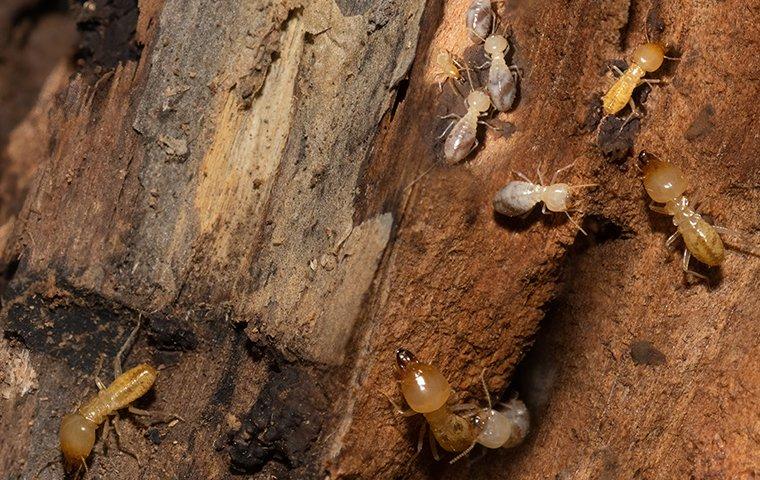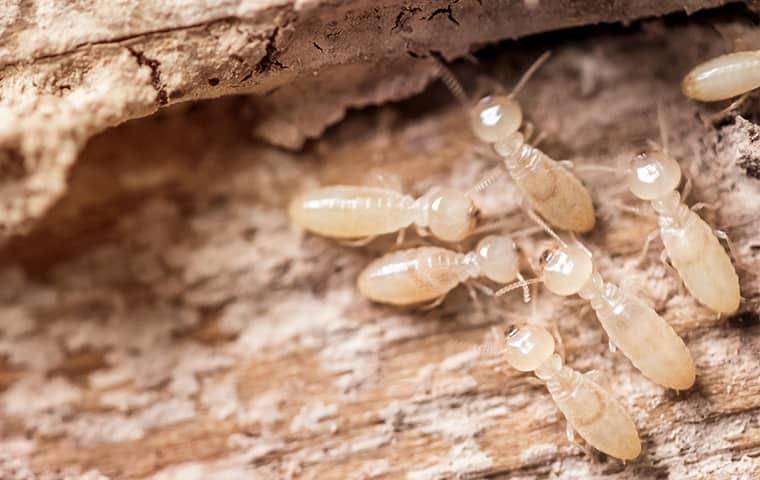 What Do Pest Control Inspections Cover?
Legitimate real estate pest control inspections are performed using the Wood-Destroying Insect Report (WDIR.) This report is used to uncover any visible evidence of wood-destroying insects, as well as conditions that could lead to a subterranean termite infestation. The WDIR is more than a simple termite inspection, as it notes the presence of several wood-destroying insects, including:
Old house borers
Carpenter ants
Powder post beetles
Carpenter bees
The presence of any of these insects, as well as some other, less common pests, will be reported on the WDIR. Conditions that are considered conducive to termites must also be listed, such as direct wood-to-soil contact, extremely damp wood, or cellulose debris beneath a structure.
During the inspection, the inspector will carefully search for visual evidence of termites and other wood-destroying insects. He or she will examine all accessible areas of the house, including attached structures such as porches and decks. Keep in mind that the WDIR does not guarantee the absence of wood-destroying insects in the home; it only reports on whether there was a visible presence of the insects during the inspection. That said, a thorough inspection will typically uncover any active termites or other wood-destroying pests in the structure.
Do I Need A Pest Inspection Before Buying A Home?
A real estate pest control inspection is a must when you are buying a new home. In fact, it is usually a legal requirement for the sale of residential structures. Regardless, it is always in your best interest to have a professional pest inspection performed before you buy a house.
In most cases, a pest inspection for home purchases is required in North Carolina. The only legal document for this purpose is the Wood-Destroying Insect Report. When you schedule your inspection, be sure that the inspector is licensed to perform the WDIR.
The Importance Of Real Estate Pest Inspections
A pest control home inspection is an important part of the home-buying process. Purchasing a home is a huge decision, and it's important that you have all the facts.
The Wood-Destroying Insect Report is used to inform potential home-buyers of the presence of wood-destroying insects in the house. Obviously, this knowledge may affect your decision to purchase the property. Subterranean termites can inflict extensive damage to structures over long periods. This damage can be expensive to repair, which could change your mind about buying the house. That said, most older homes will have at least some evidence of wood-destroying insects. Whether this is acceptable is entirely up to you.
Real estate pest inspections can also bring you peace of mind. Although the WDIR does not serve as a warranty that there are no wood-destroying insects in the home, the absence of their visible presence during the inspection is a good sign. In the case that wood-destroying insects are identified, it is best to know early on so you can take the necessary next steps. You may wish to start pest control treatments to address the infestation and hire a contractor to repair any structurally-damaged wood. Or, you may simply cut your losses and choose not to purchase the home.
Real estate pest inspections help increase transparency in the home-buying process. Nobody wants to feel like they made a mistake after buying a house, and the WDIR is one way to help ensure that potential home-buyers have all the information they need to make this important decision.
Pest Control & Inspections For Home & Residential
Purchasing a house is one of the most important decisions you'll ever make. Scheduling a real estate pest inspection when buying a home can help you make the right choice. For quality pest control inspections in Mooresville, look no further than Lake Norman Pest Control.
Lake Norman Pest Control provides thorough real estate pest inspections and effective pest control in Mooresville. Our licensed WDIR inspectors are accredited by the North Carolina Pest Management Association and are trained and experienced in performing real estate pest inspections. If termites or other wood-destroying insects are discovered in the structure, our professionals can also provide quality pest control solutions.
Before you buy your dream house, make sure you know exactly what you're getting into. A comprehensive WDIR inspection can help guide you in your big decision. Contact Lake Norman Pest Control today to schedule your Wood-Destroying Insect Report.