When it comes to getting control of mosquitoes, knowledge is power. The more you know about mosquitoes and how they breed, the more you'll be able to get rid of mosquitoes and keep mosquitoes away. Let's take a look at what you're up against, why it is essential to invest in effective mosquito control, and then look at prevention and control methods that work best to address mosquitoes in Mooresville.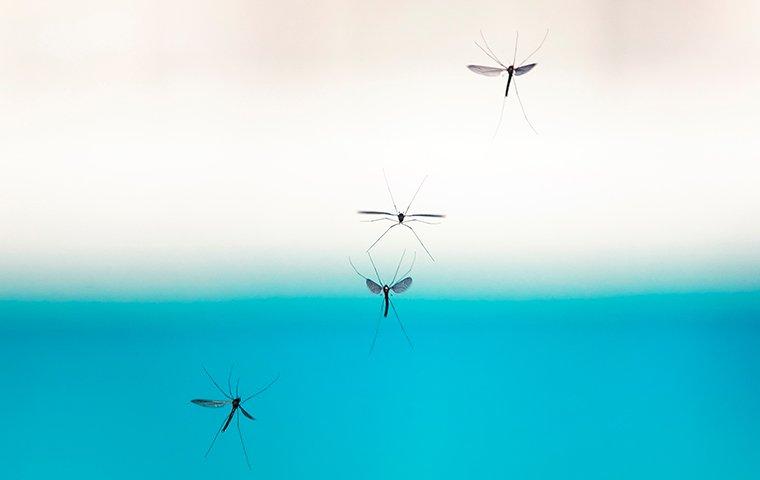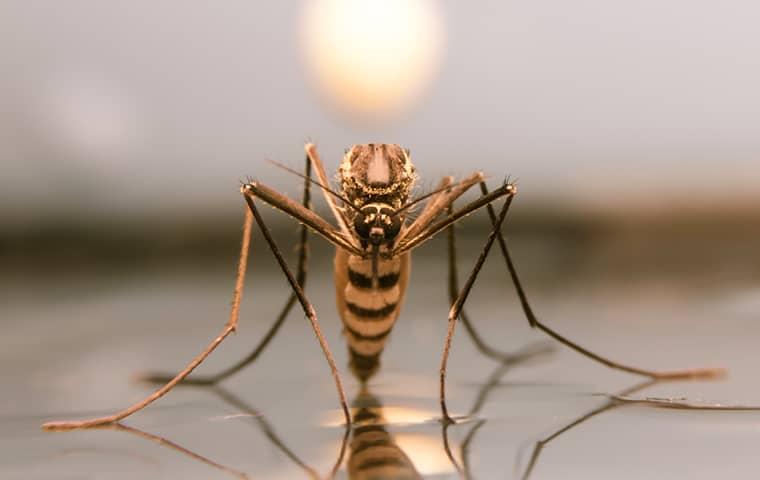 What Do Mosquitoes In Mooresville Look Like?
We all know what mosquitoes look like, so this might seem like an odd place to start talking about mosquito control. But not all mosquitoes are created equal. In the United States, mosquitoes of the Aedes species and Culex species are the most dangerous.
Aedes mosquitoes have white dots on their bodies and white bands on their legs.

Culex mosquitoes are gray with shiny silver, green, or iridescent blue scales.
If you're unable to identify the mosquitoes on your property by visual examination, there is an app available for smartphones that listens to the sound of a mosquito's buzzing and can tell you what species of mosquito is making the noise.
How Do Mosquitoes In Mooresville Transmit Diseases?
Now that you know a little about mosquito identification, let's discuss these two types of mosquitoes.
Aedes sp. - Aedes mosquitoes can spread encephalitis, yellow fever, dengue fever, Zika virus, and many other harmful diseases.

Culex sp. - These are the mosquitoes that spread the West Nile virus, the deadliest American mosquito-borne virus. West Nile virus claims human lives in the U.S. every year. In 2019, there were 958 cases with 54 deaths.
In light of the diseases you can get from mosquitoes, it is easy to see why effective mosquito control is essential.
Simple Yet Effective Mosquito Prevention Tips For Mooresville Yards
When mosquitoes in Mooresville enter your yard, what can you do about them? There are a few natural ways to get rid of mosquitoes that you can try.
Look for stagnant water resources in your yard. Mosquitoes breed in stagnant water and they only need about half a cup of water to develop from eggs to adults. Remove standing water and address conditions that cause standing water to form. You can also pour water out to arrest the development of mosquitoes. It takes a little over a week for mosquitoes to complete their development cycle. If you pour them out onto the ground where the sun can dry them up, you can eliminate them.

Mosquitoes feed on nectar. If you have flowers or flowering plants, these will attract mosquitoes. There isn't much you can do about this, but you do have control over flowering weeds. If you have hundreds of little flowering weeds in your yard, it will be difficult to keep mosquitoes away. Address weed problems to deter mosquitoes.

Mosquitoes are attracted to moisture. Cleaning your gutters, trimming your grass, and removing unnecessary vegetation from your landscaping are among the best natural ways to get rid of mosquitoes.
The Best Way To Keep Mosquitoes Out Of Your Mooresville Yard
If you want to get rid of mosquitoes and protect your family from diseases you can get from mosquitoes, we know of no better way than to invest in seasonal mosquito treatments for your yard. When mosquitoes come into your yard, they will rest as much as possible. Mosquitoes aren't great fliers. Spraying for mosquitoes in your yard treats the locations where mosquitoes rest, such as landscape vegetation and in the voids underneath exterior structures, so when mosquitoes rest in your yard, they are eliminated.
Mooresville Mosquito Management
At Lake Norman Pest Control, our service team uses backpack misters to disperse a product in key areas around your yard. This product produces immediate results and continues to last for several weeks after the treatment. A typical treatment will be active for about four weeks, so we will come back monthly to treat your property and keep it protected from mosquitoes throughout the mosquito season.
How effective is spraying for mosquitoes in your yard? Our customers tell us that it feels like they have zero mosquitoes in their yards. This is because mosquitoes aren't able to develop on their properties. The mosquitoes that bite you in your yard aren't mosquitoes from your neighborhood. They are mosquitoes that have hatched in your yard and that live on your property.
Mosquito misting disrupts mosquito development and prevents mosquitoes from reproducing on your property. Not only does it actively eliminate mosquitoes that come into your yard, but it also makes your property uninhabitable for mosquitoes. The result is that you go outside without getting mobbed by mosquitoes hiding in your landscaping and underneath structures. That is good news if you're looking to protect yourself from mosquito-borne diseases.
If you have questions, or you'd like to begin seasonal mosquito control for your Mooresville yard, reach out to Lake Norman Pest Control for prompt assistance. We're here to help with trusted pest control services for Mooresville.