Where there's one rodent, there's likely more in hiding, which is not good news for Mooresville residents. It not only means that openings, cracks, or crevices on the exterior of your home allow these pests east entry, but it also means that there is a high chance you have a rodent infestation in your home that you don't know about.
Rats, mice, and other rodents are not welcome in our homes unless you have them as pets. Generally speaking, once rodents enter your home's comforts, they can damage the wiring in your home (which can cause electrical fires), contaminate food and surfaces, and carry various diseases and bacteria.
Of course, the best way to lower the risk of exposure to rodents is to keep them from getting into your home in the first place. Unfortunately, these little critters can make their way inside your home despite your best efforts. When this happens, it's time to call your local pest control in Mooresville; never attempt to get rid of rodents on your own.
At Lake Norman Pest Control, our licensed and trained technicians can handle any rodent that comes our way, no matter how big or small the job may be. Call us when you see a rodent in your home or even suspect a rodent infestation.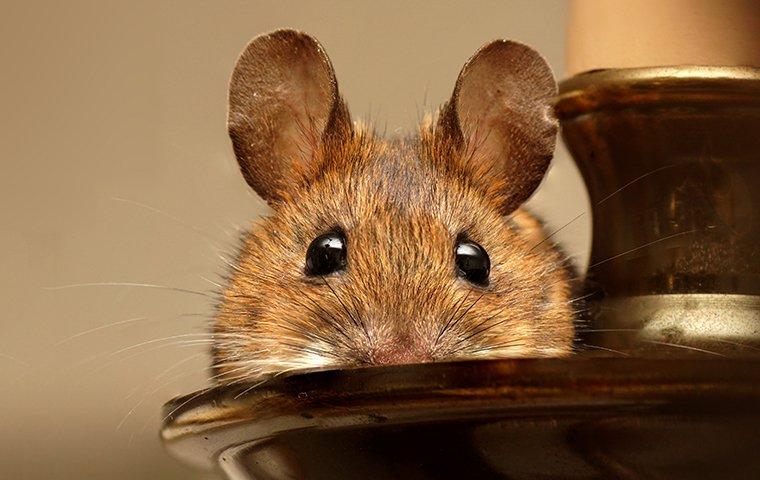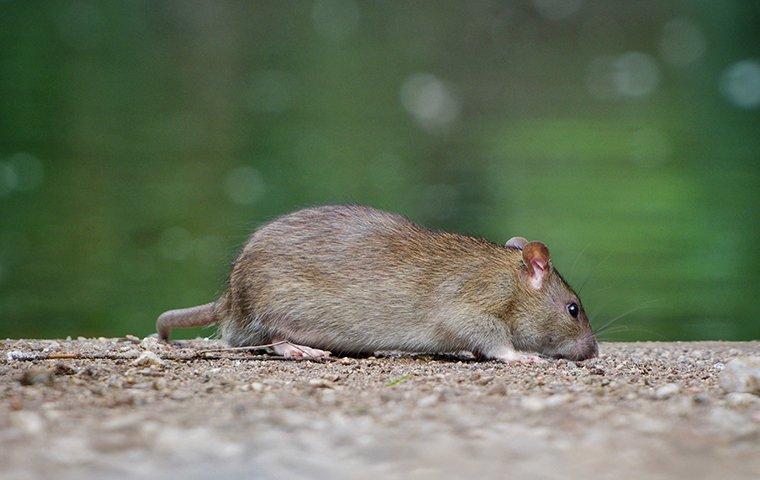 Common Types Of Home-Invading Rodents In Mooresville
Mice and rats are small mammals with stout frames, short limbs, and long tails. Each of their upper and lower jaws contains sharp incisors that continually grow. They use these sharp incisors to gnaw food, furniture, clothing, boxes, documents, and cardboard. Mice and rats are the most common types of rodents in the Mooresville area.
Mice can be between three and five inches long, whereas rats can reach up to one foot. Both species can have gray, brown, or black hair, small paws and nails, and large eyes and whiskers.
While there are different types of rodents in North Carolina, let's take a closer look at those that call Mooresville home:
White-footed mouse: It is common knowledge that white-footed mice will enter our homes when the weather outside is cold. They spend their lives outdoors, where they are more likely to pick up fleas, which puts them at risk of carrying Lyme disease. Their fur can range in color from white to reddish brown, and their bellies and feet are white. They are most likely to thrive in heavily wooded areas.
Roof rats: The term "roof rat" was given to these rodents because of their impressive climbing abilities, allowing them to access the rooftops of buildings easily. The undersides of these rodents are lighter in color than the rest of their bodies, which are dark brown or black with scattered gray hairs. They can grow to 6 to 8 inches and have long, slender bodies with thin builds. The size of their long, scaly tail contributes an additional 6 to 8 inches to the total length of their body. Roof rats are distinguished by their pointed noses, large ears, and large, dark eyes, in addition to their other physical characteristics.
House mouse: The house mouse is a common pest. Its small, slender body, long tail, large ears, and beady dark eyes are easily recognized. They have a layer of fur similar to velvet covering their tail and ears. They have a lighter-colored belly, typically tan or whitish, and their fur can range from a grayish-brown to a very dark gray or almost black color. Their fur can also be a color that is somewhere in between.
Norway rats: In contrast to roof rats, Norway rats are much less likely to be found in elevated areas. Their cumbersome frames prevent them from being agile climbers. Instead, Norway rats typically enter buildings at ground level, and they may even burrow beneath the foundations of the buildings. They can be brown or gray, have a shaggy appearance, and grow up to 9 ½ inches long. Their bodies are long and "dense." Their two-toned tails add another 6 to 8 inches to their total length. These characteristics differentiate them from roof rats: blunt noses, small ears, and protruding small black eyes.
Deer mouse: It's not uncommon to find deer mice in outbuildings like garages, outdoor toilets, and barns. Hantavirus, a deadly virus, can be spread by deer mice. They are a little bit bigger than house mice. They range from a light to a dark brown color and have white bellies and feet.
The rodents mentioned here are common in Mooresville, but that doesn't mean they have to be common in your home. If you notice signs of rodents, such as droppings or gnawed on furniture, call Lake Norman Pest Control to schedule your inspection.
All The Problems Rodents Can Create In Your House
Rats and mice are adorable to some people, so much so that some people keep them as pets because they find them adorable. However, there is a significant distinction between domesticated and wild rodents. Look at all the issues that these furry creatures can cause once they get inside your Mooresville home:
Damage: Rodents can damage your home by chewing their way inside and making openings for water to enter and cause damage. They can damage items in your attic, such as boxes, furniture, clothing, appliances, and other things. Additionally, they can damage structural components of your home, like wallpaper, insulation, sheetrock, and baseboards, as they move about your house. Rodents must constantly chew to prevent their continuously growing front teeth from growing too long.
Droppings and urine: Everywhere they go, mice and rats leave their droppings and urine. When rodents enter your home, this could be a problem because their droppings and urine can lead to contamination; both have strong odors. Rodents also don't mind sleeping in places where they leave their feces and urine. Additionally, rodents' grooming habits are harmful to them. When infected rodents leave their feces and urine in your home, they ingest substances that could make them ill and make you or your pets sick.
Bacteria: Food contamination becomes a significant concern when rodents enter a home. Your food may become contaminated by mice and rats, for example, by exposure to dangerous bacteria. They acquire this bacteria by climbing through sewers, trash bins, and other filthy areas. Food contamination is a problem, but it's not as concerning as contamination of surfaces used for food preparation and serving. You'll probably notice a hole created by a rodent when it enters the food packaging; food will likely have spilled out onto your shelves or floor. However, you won't notice contamination has happened if they climb on your cutting board or rummage through cabinets that contain dishes.
Parasites: The likelihood of the spread of dangerous tick and flea infestations is highest in rodents. They pose a more significant threat than your dog or cat does. Places where ticks and fleas hide, like forests, tall grass, and shaded areas under vegetation, are frequented by rodents. Therefore, they will likely not enter your house by themselves. Ticks and fleas will hitch a ride on a rodent and can spread diseases to you and your pets if an infected rodent brings them into your house.
Contact Lake Norman Pest Control if you live in Mooresville and need help with rodent control. We employ secure and reliable procedures to eliminate and keep these rodents out. We'll help you in any way we can to control those rodents.
The Safest Way To Get Rid Of Rodents In Your Home
Instead of wasting time on ineffective methods, you can save time and money in the long run by consulting experts as soon as possible. Lake Norman Pest Control has you covered whether you need immediate removal of rodents or preventative measures to keep them away. Our trained professionals can start an inspection immediately and offer additional advice or assistance. The assurance that comes with having tried-and-true, effective solutions for pest control in your home is preferable to taking a chance and attempting rodent control on your own.
Don't wait for a rodent problem to become unmanageable. Trust our experts at Lake Norman Pest Control for comprehensive protection against rodents. We are the safest way to get rid of rodents in your Mooresville home.
Tips To Keep Rodents Away From Your Home For Good
Rodents can cause significant damage if they enter your home. Luckily, there are things you can do to keep them at bay:
Ensure to seal food and out of reach of rodents
Use repellents
Keep trash in airtight garbage cans
Maintain a clutter-free garden
Seal any potential entry points
For health, safety, and sanitary reasons, keeping rodents out of the house is critical, and Lake Norman Pest Control is here to help. There are several methods for keeping rodents under control. It is always preferable to be proactive to avoid significant infestations.