When they discover ants in their home, a lot of homeowners assume they can save a little time and money by handling it on their own. But can pest control get rid of ants? Professional pest control is often worth more than you think. Here's what Mooresville residents should know about the types of ants that may invade your home, the downsides to DIY ant control, the benefits of using professional ant control, and why pest control in Mooresville is your best option.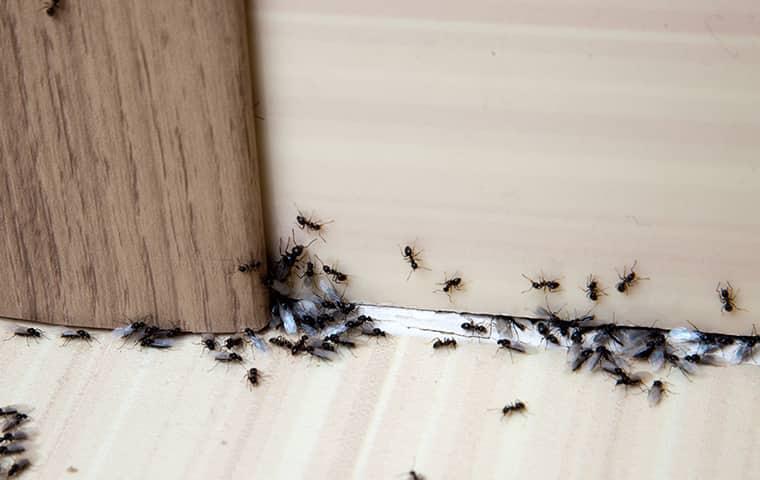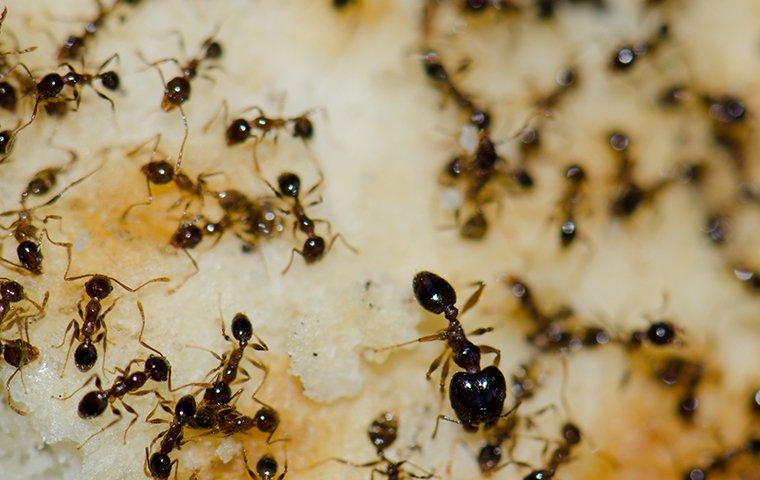 What Types Of Ants Invade Mooresville Homes?
There are several different kinds of ants in Mooresville, such as:
Acrobat ants: Acrobat ants twist their abdomens over their heads when they feel threatened.

Argentine ants: Argentine ants are especially known for the large colonies they create inside homes.

Carpenter ants: Carpenter ants build their nests in wooden structures, which means they can damage the wood inside your Mooresville home.

Ghost ants: With white, translucent legs, ghost ants may look like floating heads when they crawl across your counters.

Odorous house ants: These ants tend to have a musty, rotten odor when you crush them.

Pharaoh ants: Pharaoh ants have pale yellow coloring and may sometimes be mistaken for ghost ants.
Every one of these ants can be a nuisance pest and contaminate your food and cooking surfaces, but some can cause more problems than others. For instance, pharaoh ants can spread bacteria, while carpenter ants may be responsible for structural damage if their nests grow large enough.
Downsides Of DIY Ant Control
Given their size and somewhat harmless reputation, some Mooresville homeowners assume that they can deal with ant infestations on their own. Still, DIY ant control is rarely the best ant control solution. Ant traps and sprays may eliminate some of these pests, but they often can't kill the entire nest - nor can they prevent new ants from coming inside. As an infestation grows, the ants in your home may start branching out and building new nests, so they become even harder to eliminate with DIY treatments.
Benefits Of Professional Ant Control
Although DIY ant control may seem like a time or money-saver, this is rarely the case. Some of the benefits that come along with using professional ant control include:
It's effective. Perhaps the biggest reason to opt for professional pest control is that it's effective. Professional ant control service will remove the entire infestation as well as the attractions that may be luring ants inside. Most professional ant control services also come with satisfaction guarantees, so if the infestation reoccurs, you'll be covered. DIY treatments and methods don't come with any guarantee, so it's up to you to make sure you're completely getting rid of the ants in your home and keeping them from coming back.

It saves you time. DIY methods and solutions for ant control can take several applications and weeks or months before you're able to tell how effective they've been. Your home may need a few applications with professional ant control, but you won't have to lift a finger. Professional ant control works around your schedule, even if having ant infestation isn't always convenient.

It may save you money. Some people opt for DIY solutions or home remedies for ant control because they think it will be more affordable. Unfortunately, this is rarely the case. Over-the-counter sprays and traps can still be expensive, especially since they require multiple applications over time. These solutions also won't stop new ant infestations from occurring, so you'll be stuck buying more and more.
Most of the time, it's more affordable for homeowners to pay a flat cost for professional ant control than it is to keep buying OTC sprays, traps, and other remedies that won't get the job done or eliminate ant infestations permanently.
Why Call Lake Norman Pest Control For Ant Control In Mooresville?
Professional ant control is more convenient, effective, and affordable than dealing with ants on your own, but you still need to use a high-quality service, and that's where Lake Norman Pest Control can help. We've got the effective treatments and the experience you need to eliminate ants from your home.
If you've been spotting ants around your Mooresville home or property, you shouldn't wait. Contact us today at Lake Norman Pest Control to figure out your next step for professional, lasting ant control.