Quality Pest Control In Sherrills, NC
Sherrills is a small unincorporated community that is situated along some of central North Carolina's most stunning waterfront. This water access is also a rarity, which makes it ideal for many people, either throughout the year or on a seasonal basis. There are community centers, local businesses, and sprawling properties, all of which make Sherrills a great place to live. There are, however, seasonal pest problems in the area as well as routine pest invaders that can be detrimental to your health and the integrity of your property.
At Lake Norman Pest Control, we are committed to solving these issues with quality Catawba County pest control. We have been providing our neighbors with trusted services since 2011 that we always customize and guarantee. Because we are a locally owned company, we will do whatever it takes to solve your issues and will always treat them as if they were our own. For more information on our pest control process, please call us today.
Residential Pest Control In Sherrills
A pest problem can be scary when it happens in your Sherrills home, which is why at Lake Norman Pest Control, we are dedicated to bringing you the highest quality pest control around. Since 2011, we have been serving our community with pride in order to eliminate pest problems of many kinds. We begin by offering every potential customer a free estimate that comes without obligation. From there, our expert technicians will provide a detailed property inspection so that we can better understand your pest concerns and develop a treatment program to address them and their specific nature.
Some of the pests that we provide treatment for include ants, termites, spiders, rodents, mosquitoes, bed bugs, and stinging insects. We also offer the option of lawn control in order to keep your yard healthy and safe with services like aeration, fertilization, pre-emergent weed control, and fungicide. If you'd like to learn more about our residential pest control services in Sherrills, please call us today.
What Your Sherrills Lawn Wants You To Know About Damaging Weeds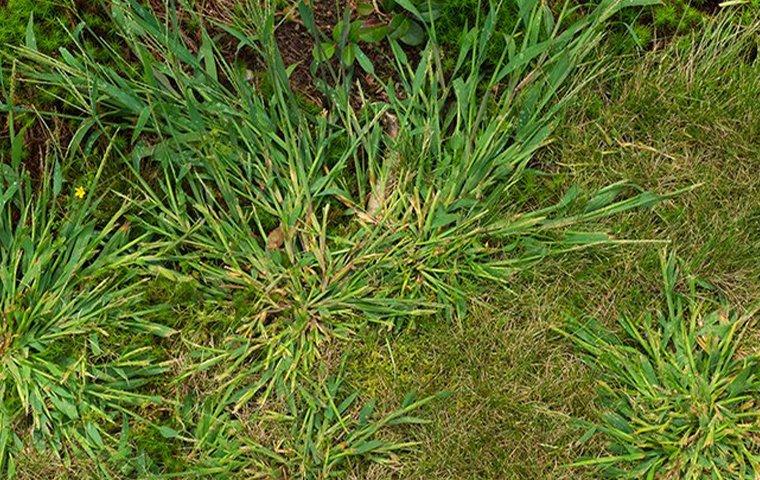 Weeds are a common problem for Sherrills lawns like yours, and they can be very difficult to deal with. They essentially suck the nutrients out of your yard and can also lead to drought, insect infestations, and a lack of space that healthy plants require to grow, and they can also stir up allergies and instigate asthma issues. It's also very easy for you to water and feed weeds without knowing it, which can allow an issue to grow bigger rather than eliminate it. Weeds can be a tripping hazard as well, and bring you physical pain.
Instead of encountering any of these lawn problems, work with Lake Norman Pest Control for lawn control in Sherrills. We provide treatments like fertilization, aeration, pre-emergent weed control, herbicidal edging, pest elimination, and more. This will leave you with a healthy, safe, and beautiful lawn that you can trust. Call us today for more information right away!
How To Know If Rodents Have Taken Over Your Sherrills Property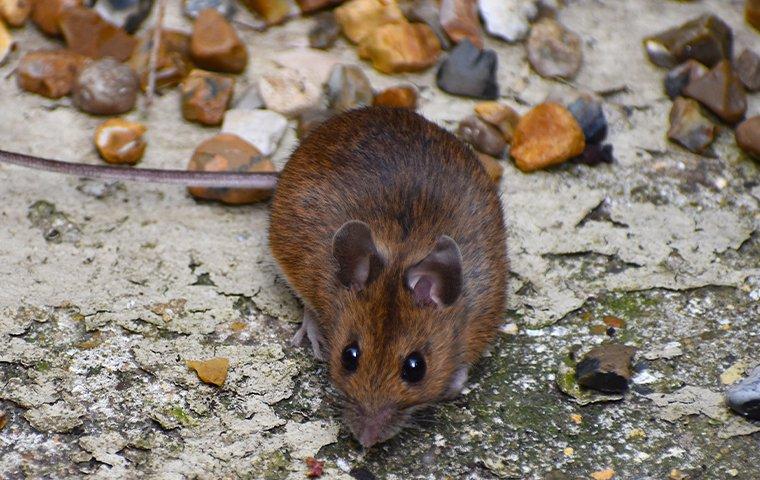 Rodents like rats and mice will invade your Sherrills property in search of food, water, and shelter. They are tenacious in their quest for these things and will do nearly anything that they have to in order to access them. Sometimes this means slipping through dime-sized openings, while other times it means using sewer systems or scaling rooflines. But because rodents are adaptable and nocturnal creatures that live out of sight of people, it might be difficult for you to detect their presence.
One of the easiest ways to tell whether or not you're hosting rodents is if you find droppings scattered around areas like your stovetop, counters, or drawers. Rats leave behind larger droppings than mice do, but both are dark brown and pellet-shaped. You may also notice damage like holes in your walls or frayed electrical wires as well as parasite outbreaks. For more information on rodent control in Sherrills, please call Lake Norman Pest Control today.
Commercial Pest Control In Sherrills
Having a pest problem in your Sherrills business can put your customers and employees at risk and give off an unprofessional appearance, so rather than take that risk, call Lake Norman Pest Control. Since 2011, we have been working with local businesses to deliver the most reliable approach to any number of pest issues. We offer customized pest control solutions to housing associations, medical facilities, schools, restaurants, and more. We're able to do this because all of our technicians are expertly skilled and trained.
We always begin with a complete property inspection. This allows us to understand the scope of your pest concerns and develop a treatment plan that is unique to your goals. We can provide you with ongoing support against pests, and we are also equipped to provide specific services like termite inspections and removal as well as bed bug and cockroach control. For more information on our Sherrills commercial pest control, please call us today.