Pest Control In Township of Taylorsville
If you want to live in a place with a community where people help each other, the Township of Taylorsville is the place for you. Many people already live and work here!
Something that affects everyone in our area is pests: insects and animals that take advantage of the resources residential and commercial properties provide. While many property-invading pests are little more than annoying, some are dangerous, and all are unwelcome.
Your Alexander County pest control needs will be met and exceeded when you work with Lake Norman Pest Control to protect your home or business.
Residential Pest Control In Township of Taylorsville
Protecting your home and family is a top priority, so you should include residential pest control in your efforts. Our Lake Norman Pest Control plans are as follows:
The Basic Service Plan:
Starting at $35 a month
Quarterly treatment schedule
Interior and exterior treatments
Coverage for pests like ants, mice, rats, spiders, crickets, millipedes, and centipedes
My Elite Service Plan:
Starting at $55 a month
Bi-monthly treatment schedule
Interior, exterior, and outdoor living space treatments
Coverage for all pests included in The Basic plan, plus yellow jackets, hornets, wasps, bees, stink bugs, fleas, drain flies, pantry pests, carpet beetles, fire ants, and more
My Elite Plus Service Plan:
Starting at $99 a month
Bi-monthly treatment schedule and same day services
Interior, exterior, outdoor living space, and yard treatments
Coverage for all pests, excluding bed bugs and wood-destroying pests
For specialty treatments and needs, we offer:
Green Pest Control Service Plan
Monthly Pest Control Service Plan
Premium Lawn & Turf Service Plan
To learn more about our plans, give us a call at Lake Norman Pest Control.
How You May Be Wrong About Termites In Township of Taylorsville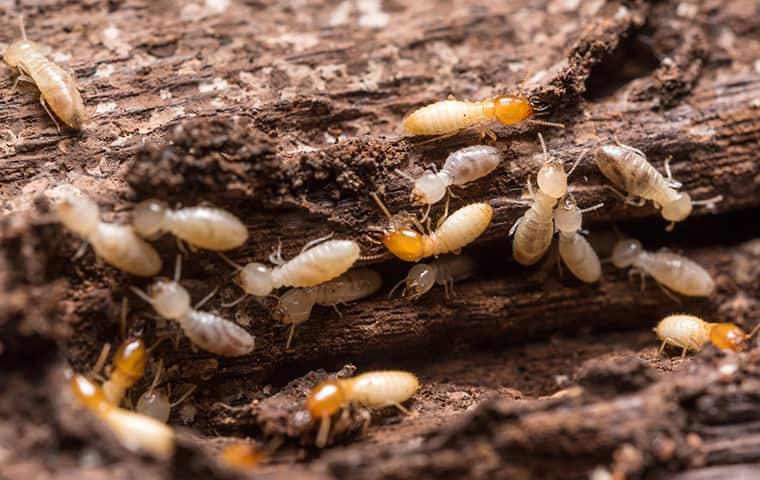 One of the many issues with termites is how misunderstood they are, which allows them to infest more homes and do more damage. To combat this, our team at Lake Norman Pest Control wants to tell you everything you might be getting wrong about termites:
Many people believe termites only infest older houses; this isn't true; all homes can experience termites. And homes with water or rot damage are even more susceptible.
You would be wrong if you think you would know if termites infest your home. Unlike other pests, you likely won't see a termite problem right away, so they can go unnoticed for an extended about of time.
Thinking termites won't re-infest after treatment will leave the home vulnerable as this pest can return.
Trying to eliminate termites using DIY solutions will not provide adequate results.
If you are worried about termites, don't wait to call us at Lake Norman Pest Control. Our termite control services utilize Sentricon, a reliable method and product to eliminate termites and keep them from returning.
Three Easy-To-Spot Signs Of Bed Bugs In Your Township of Taylorsville Home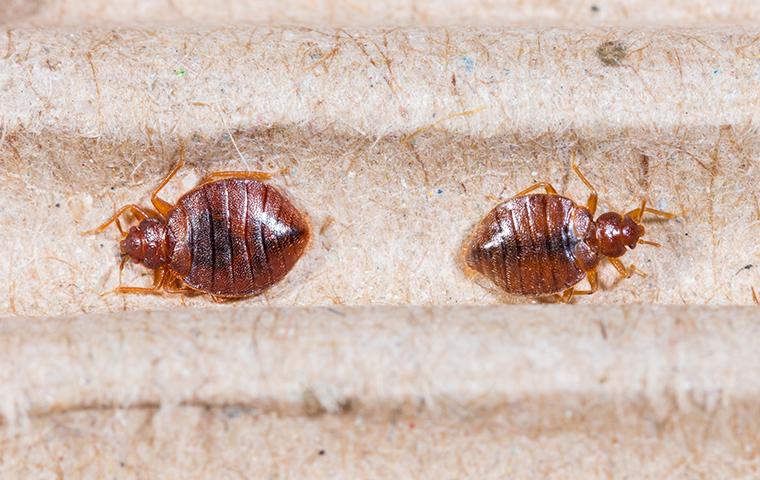 Bed bugs regularly go unnoticed when they infest a home. They hide in tiny cracks and crevices and only come out at night to feed. When dealing with these pests, time is of the essence as they will continue to reproduce and spread from room to room.
However, if you know the signs of bed bugs, you will be able to catch them early and obtain the necessary treatments. Here are three easy-to-spot signs of bed bugs:
Bites are usually the first sign of a bed bug problem and occur in clusters around the ankles, neck, arms, and other exposed skin.
Staining, usually a red or rust color, can be found on pajamas and bedding.
An unpleasant odor accompanies bed bug infestations and will worsen as the infestation grows.
Do not wait to contact us at Lake Norman Pest Control if you notice any signs. Bed bugs are not a pest you can eliminate on your own, and our bed bug control services are proven effective.
Commercial Pest Control In Township of Taylorsville
Pest infestations on commercial properties aren't an "if" but a "when." If you haven't experienced pests in your business yet, it's only a matter of time, but you can get ahead of the insects and animals that threaten your livelihood by working with our experts at Lake Norman Pest Control.
We provide reliable commercial pest control options customized to meet the specific pest pressures on your property, the industry standards of your business, building structure, and your needs. Here is what you can expect from us:
Coverage for ants, spiders, crickets, roaches, mice, and rats
Choice of monthly, bi-monthly, or quarterly scheduled treatment visits
Convenient scheduling
Satisfaction guarantee, providing additional services between planned treatments at no extra charge when necessary
We also offer multiple specialty services for the more challenging pests like termites in our area. You can learn about these offerings and our general commercial plan by contacting Lake Norman Pest Control today!