Effective Pest Management In Morganton, NC
There are many ways pests can present issues for residents and business owners in Morganton. At Lake Norman Pest Control, we work hard to provide comprehensive service plans to address all the pests that are of concern to our customers. If you're looking for Burke County pest control, we hope you'll consider Lake Norman Pest Control.
Home Pest Control In Morganton, NC
We use Integrated Pest Management to target appropriate zones around your home. Our preference is to use methods that are 100 percent eco-friendly where possible and only apply control products in targeted locations.
Spiders can be deterred from making webs by removing existing webs. We use a special tool to get web around your home—even some webs that are difficult to reach.

Another way to deter spiders is to remove dust. The presence of dust is a signal to spiders that an area is undisturbed and that it is safe to create a web. We want those spiders to know that it is not safe to create webs on your home.

Several common pests in Morganton need to be controlled with bait products. We select appropriate baits and perform evaluations to determine the success of the baits being used.

Yellow jackets create nests in ground holes. These are not burrowing wasps, so we're able to proactively address yellow jackets by filling in holes we see.

Routine inspections during the spring allow us to detect paper wasp nests early and remove them naturally.

Some pests are attracted to the scent of garbage, so we treated the area where your receptacles sit.

Pests hide in light sockets, so we treat any sockets where bulbs are missing, or where gaps are accessible.

Pests get in through gaps around window and door frames, so we apply a treatment to keep them out.

Pests can slip under your garage door, so we treat this location to stop them in their tracks.
If you'd like to learn more about how we do residential pest control, we would love the opportunity to speak with you. Reach out to us and ask us about The Basic, My Elite, and My Elite Plus pest control.
The Benefits Of Year-Round Professional Lawn Care In Morganton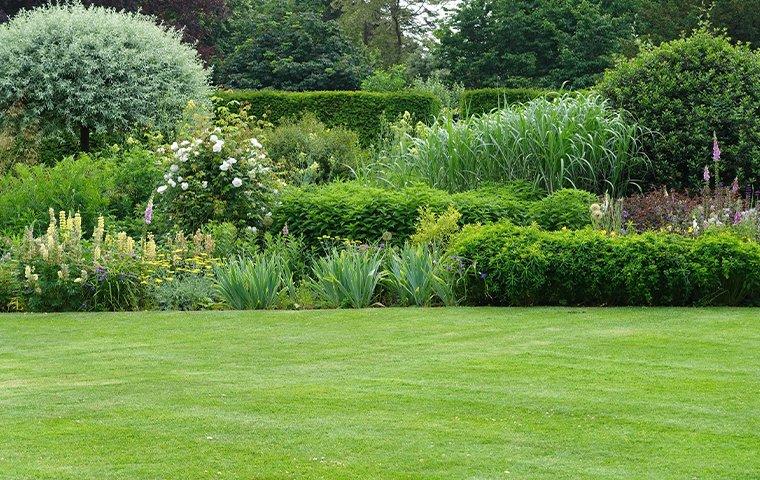 Pests aren't just a problem inside Morganton homes. Yard pests can do a number on your lawn. Since lawns are an important pest control zone, it only made sense to us that we provide complete service for this zone.
Our lawn care service plan includes pest control, pH balancing, herbicidal edging, lawn dyeing, fungicide treatments, Bermuda grass reduction, overseeding, Aeration, and more.
The primary benefit to year-round professional lawn care is that we do all of this work for you but, if you've tried to tackle this on your own, you know that there is more two it than elbow grease. It requires specialized knowledge.
When you hire Lake Norman Pest Control for your lawn care, you get the results you want. Your lawn always needs something. Year-round professional lawn care is ongoing. In each season, your turfgrass will get what it needs, and weeds will get what's coming to them. Connect with us today to learn more.
How To Tell If Your Morganton Home Has A Cockroach Problem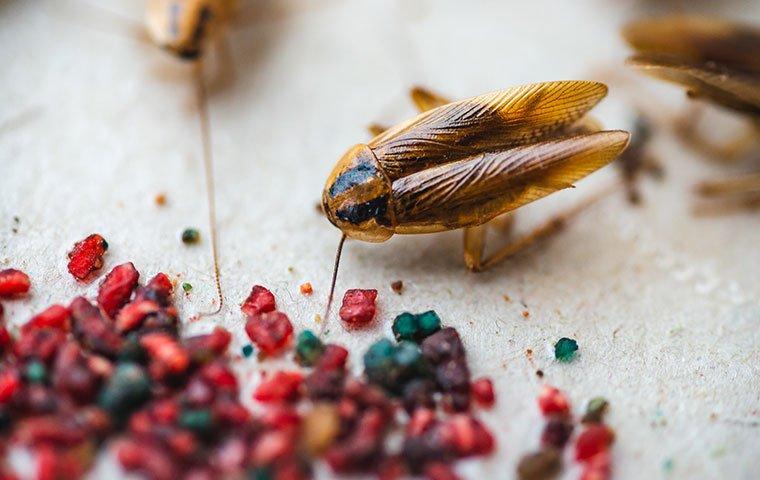 Along with providing the highest level of pest control service to our customers, we strive to provide essential information to help customers guard against health risks and property damage. Cockroaches fall into both categories. They can make you sick and damage your property.
Here are a few ways you can tell whether or not you have cockroaches inside your Morganton home:
Look for black droppings on floors, walls, ceilings, and other surfaces. The best place to look for these droppings is in dark and humid spaces. The cabinets under your kitchen or bathroom sinks are an easy place to start looking. You may also look in the backs of drawers, shelves, and food cabinets.

Search behind appliances, such as your oven. In this location, you may find droppings, shed skins, or egg casings. You might even be lucky enough to see a few roaches run for cover.

You may be able to tell that you have a roach problem by using your nose. Cockroaches put off an oily, musky smell.
At the first sign of cockroaches in your Morganton home, reach out to us here at Lake Norman Pest Control. We're here to help.
Commercial Pest Control In Morganton, NC
Pests are more than a nuisance for business owners. They can impact your bottom line. We guard your business by creating a custom-designed commercial pest control plan to meet your specific needs and challenges. Once your plan is in place, our licensed service professionals provide bi-monthly, monthly, or quarterly service visits to make sure your business is always covered. All services are backed by our satisfaction guarantee. Reach out to us today to learn more or to schedule a consultation.