Professional Pest Control For Mount Ulla, NC Properties
When you own a home or business in Mount Ulla, there are all kinds of pest problems that need to be dealt with. However, while dealing with these problems on your own might seem faster and cheaper to you, DIY methods and store-bought solutions can allow pest problems to linger for much longer than they should.
That's why Lake Norman Pest Control offers the quality assurance that you need when everything that matters most to you is on the line. Whether it's protecting your business from a damaged reputation or protecting your home and family from dangerous pests, we can assure you that we have the track record you're looking for in a pest control company:
50 years of experience
A+ rating with the BBB
5-stars on Google
Angie's List SuperService
Pest-free guarantee
Give us a call today to schedule an inspection with one of our highly trained pest control technicians.
Home Pest Control In Mount Ulla, NC
If you are a homeowner in a place like Mount Ulla, it can be very difficult to keep your home free of pests on your own. Unfortunately, many pests can create expensive damage on your property or even cause serious medical conditions for your family. That's why putting your trust in store-bought sprays cannot compare to putting your trust in the most experienced pest control professionals in the Mount Ulla area.
At Lake Norman Pest Control, we have the most experienced pest control technicians in the industry, and we only use innovative pest control solutions to keep your home and family safe. Our online ratings speak for themselves, and our pest-free guarantee is a promise that we don't take lightly. Give us a call today to schedule an inspection with one of our pest control professionals.
Termite Control & Treatment: Methods For Mount Ulla Residents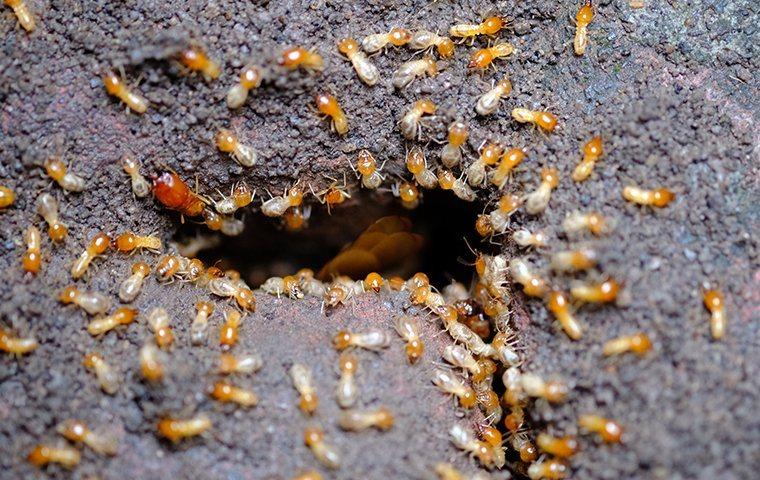 If you have a termite problem on your Mount Ulla property, it's important to understand what the signs are and what you should do about them.
Termites could go for years before you recognize you have a problem, but it only takes them about 18 months to do significant damage to your home, often racking up thousands of dollars worth of damage. That's why knowing the signs is the first step to treating a termite problem. The signs of termite activity on your property include:
Mud tubes along the foundation walls
Visible damage to exposed wood
Shed wings of termite swarmers around the property
Tightening around any doors and windows
If you notice these signs, the
Internet might tell you that there are a wide variety of treatment methods you could utilize on your own. However, these remedies only work on contact, and they never work to reduce the entire termite infestation, leaving your home exposed to further damage.
That's why the best way to take care of a termite problem completely is to partner with the professionals at Lake Norman Pest Control.
We have customizable treatment plans along with prevention solutions that can give you peace of mind when it comes to protecting your equity. Give us a call today to schedule an inspection with one of our termite experts that could save you thousands of dollars.
How To Get Rid Of An Ant Infestation In Mount Ulla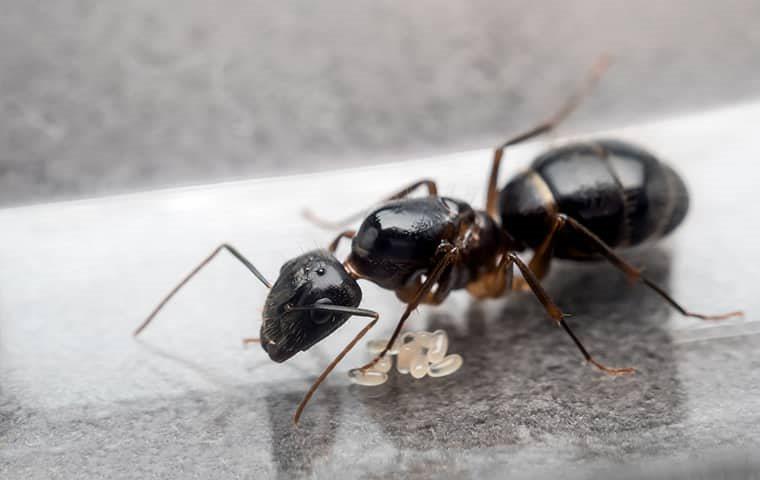 If you have an ant problem in your Mount Ulla home, it can be very dangerous to you and your family. These pests will search through your kitchen for poorly stored food and trash, spreading dangerous bacteria as they go.
Unfortunately, getting rid of ants on your own can be very difficult, as store-bought solutions rarely get to the root of the problem. The best ant control measures begin by reducing their attraction to your home with the following methods:
Controlling moisture issues
Storing food and trash properly
Cleaning regularly
Maintaining the lawn consistently
Apart from these methods, there is nothing you can do about a robust ant infestation within your home aside from partnering with a professional pest control technician.
At Lake Norman Pest Control, we have the proven industry-standard solutions and the most experience in town, so we can stand behind our pest-free guarantee with confidence. Give us a call today to schedule an inspection with one of our residential pest control experts.
Commercial Pest Control In Mount Ulla, NC
As you run a business in the Mount Ulla area, you'll realize that protecting your reputation in the community is one of the most important things that you can do. Unfortunately, pests are a direct threat to your facility and your business's reputation.
Instead of putting your trust in your own methods of pest control, why not partner with the most experienced commercial pest control experts in the Mount Ulla area? With our five-star online ratings and our proven pest-free guarantee, we have everything we need to give you the professional assurances that you're looking for. Call us today to schedule an inspection with one of our highly trained commercial pest control technicians.