Ever wonder how some people seem to have beautiful yards, regardless of the time of year? It's not just good luck or weather. Here's what Mooresville homeowners should know about why lawn care is a year-round task in Mooresville, the kind of problems that can plague your lawn, the issues with DIY lawn service, and how lawn and pest control in Mooresville can make all the difference.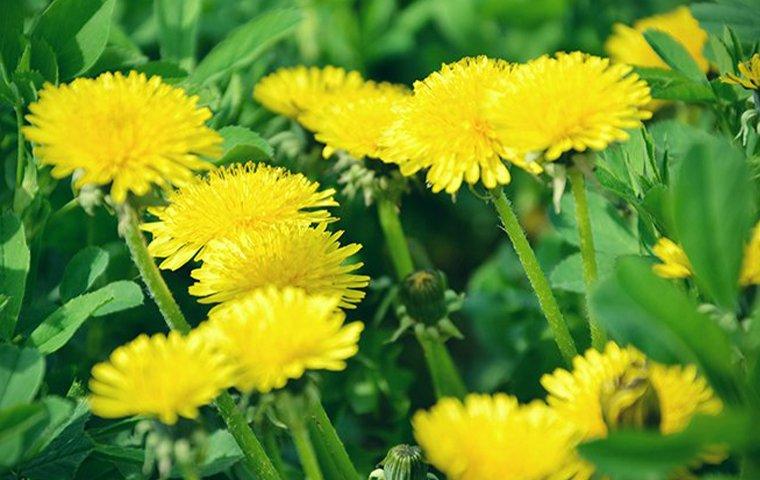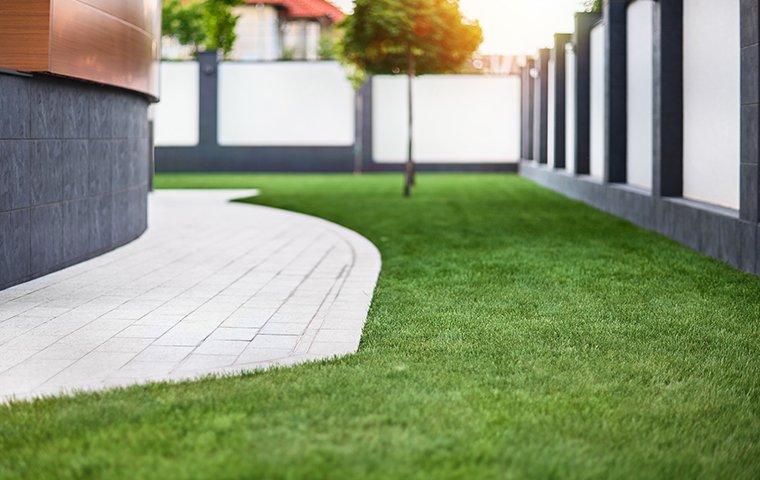 Lawn Care Is A Year-Round Task In Mooresville
Some people may assume that taking care of your lawn is only important during the summertime. While lawn care services can depend on the type of lawn you have and want, here are just a few steps you'll need to take to maintain your lawn throughout the seasons.

Spring
When the flowers start blooming, and the weather gets a little warmer, some of the basic tasks you'll need to do for your lawn include:
Start pulling your equipment out of storage, and double-check that your lawnmower, leaf blower, and other equipment are working correctly.
Get rid of excess materials that have built up in your yard, like dead grass, leaves, twigs, or other debris.
Fertilize your soil to replenish key nutrients, but test your soil's pH first.
Make sure your grass grows a little bit before you mow for the first time.
Once you start mowing, mow high. Make sure you're cutting the grass at the highest possible setting for your grass type. Cutting high encourages root growth for the grass on your yard, which will grow thicker grass that won't be overcome easily by weeds.
Use fertilizer. After winter inactivity, the grass on your yard re-enters activity with an appetite, so this is an opportunity to make sure it starts off with a healthy diet.
Spot-treat small weeds like dandelions as you see them.

Summer
As the days grow longer, you'll need to:
Make sure you're regularly dealing with and checking for grass pests, like Japanese beetles or chinch bugs.
Ensure your lawn is getting adequate water, usually around an inch per week.
Stick to your regular mowing routine, and keep up with equipment maintenance, like making sure your mower blades stay sharp.
Continue mowing the lawn on a high setting so that your grass's root structure can develop.
Sharpen your mower blades at the beginning of the season to ensure a clean cut that reduces moisture loss to the individual blades of grass.
Provide at least one inch of water per week for your grass and plants, either through irrigation or natural rainfall. Try to time your irrigation between 6-9 AM to minimize water loss through evaporation

Fall
Once the temperature cools and the leaves start falling, your work isn't done yet:
Try overseeding your lawn to fill in thin or bare spots.
To keep your grass healthy, you can add a second round of fertilizer.
You may mow less, but until your grass goes dormant for the winter, you'll need to maintain some sort of mowing schedule.
Use an effective fertilizer that can give your grass strength as it goes into winter inactivity yet again.
Seed bare or thin areas of your lawn.
Start mowing short, dropping the mower height down 1-2 inches lower than the maximum allowed. This will prevent falling leaves from matting down the grass as the weather cools.
When mowing, chop leaves with your mower to mince them into small pieces. Leaves this small can lie on the lawn and decompose without harming the grass beneath.

Winter
Winter is when many people assume they won't need to take care of their lawn, but your grass will still need care, such as:
If there were any lawn problems during last year, you should take note of them so you can prepare to solve them this year.
Try to limit foot traffic on your lawn and avoid parking vehicles in the grass if possible.
Be careful about using de-icing products near your lawn, as this can kill the grass. Choose ice melt products that are specifically designed to be used around the lawn.

Lawn care may look different across the seasons, but it is a year-round responsibility.
The Many Problems That Can Plague Your Lawn
Even with regular care, there are still lawn issues that can pop up from time to time, such as:
Once annual summer weeds stop growing, you may notice bare or thin spots appear in your grass, which can make your lawn look unsightly.
Your lawn could suffer from a lawn or fungal disease, which can cause patchiness and affect the overall health of your grass.
Fast-growing weeds, like crabgrass, can overtake your lawn.
You could end up with too much loose turf, usually related to grubs and similar grass pests.
A lack of rain or proper water can lead to patchy, brown spots.

It is important to take care of each of these issues as soon as they appear, so they don't have a chance to grow into a larger problem.
What To Do About Weeds In My Mooresville Yard
Dealing with weeds in your Mooresville yard can be troublesome as these invasive plants are hard to remove and may damage your existing plants and soil conditions. Professional weed control provided by Lake Norman Pest Control is the best way to deal with all kinds of weeds.
What Are Common Types Of Weeds?
There are many different weeds across the United States, but some are more common in the Mooresville area. Listed here are types of common area weeds to identify before you can institute a weed control program:
Annual Bluegrass
Crabgrass
Dandelion
African Mustard
Yellow Sweet Clover
Poison Hemlock
Scotch Thistle
Horsenettle

Of course, these are only a few of the common area weeds that you may encounter. There are several more types that could be growing on your property that you don't have time to try and identify – this is where the professionals at Lake Norman Pest Control can step in. After all, proper weed identification is key to effectively removing these nuisances.
Why Are Weeds In My Lawn?
In general, weeds will grow on your lawn because they are opportunistic, and the seeds enter your lawn via birds or the wind. These weed seeds spread easily across your yard and are especially quick to germinate and grow, producing a flower and seeds again before dying off. As soon as conditions are right (temperature, sunlight, soil conditions, and moisture availability), all weed types can sprout up from seemingly nowhere, quickly taking over your yard.

It is also important to note that certain conditions lead to more weeds growing. These conditions include things like:
Grass that is trimmed or mowed too low
Compacted soil
Sparse areas in your landscaping design
Water-deprived turf or grass
Reducing these factors on your lawn can help you prevent and deter weeds from taking root in the first place.
Why Are Weeds Bad For Lawns?
Most people understand that weeds are not suitable for your lawn in general, but they also don't know why. Simply put, weeds are bad for lawns because they steal the air, water, and soil nutrients that would otherwise benefit desirable plants in your lawn. Weeds will also weaken existing grass plants, something that makes your lawn look patchy and prone to issues such as disease, insect invasion, and a scarcity of moisture.

Plus, both invasive and nuisance weed varieties can quickly grow out of control and take over your lawn, making them incredibly difficult to remove without proper professional help.
What Is Professional Weed Control?
Professional weed control is your key to a well-maintained, beautiful, and healthy lawn without the stress of fighting weeds yourself or trying to coax a healthy yard into existence. Our experts at Lake Norman Pest Control are highly skilled in weed identification. They will thoroughly inspect your lawn to identify any problem areas and determine the scale of your weed problem.

Armed with specific information about your property and the weed types growing there, our specialists at Lake Norman Pest Control will develop a customized treatment plan to meet your exact needs. This initial weed control service will be followed up with repeated treatments and a weed control schedule as needed, so your yard can stay weed-free and healthy year-round.
The Hassles With Do-It-Yourself Lawn Care
DIY lawn care may seem like the right choice, but it could lead to a lot of wasted time and money.

First, from testing the pH of your soil to watering your lawn or regularly mowing, lawn care is often complex and requires more time than most homeowners can provide.

And, if your lawn suffers from a lawn disease – like brown patch disease – you could end up wasting even more time trying to figure out how to treat it.

It's also important to note that some of the pesticides and lawn care chemicals may not always be completely safe to use without professional help. If you don't have the right gear or training, you could harm yourself or make your lawn worse.
Let The Professionals Help Keep Your Lawn Beautiful
Rather than waste your time and money with DIY lawn care, you could let the pest control professionals at Lake Norman Pest Control handle it. As a green lawn service, we've got the tools and the treatments to keep your lawn looking beautiful all year round.

If your grass requires a helping hand, we're only a phone call away – contact us today at Lake Norman Pest Control to learn more about how our lawn spray service works.