Professional Pest Control For Sherrills Ford, NC Properties
When pests infest your Sherrills Ford home or business, it's important to get rid of them as soon as possible. Pest infestations cause frustration, spread diseases, and threaten your quality of life. When it comes to keeping your Sherrills Ford home or business free of unwanted pests, the professionals at Lake Norman Pest Control have you covered. We are a trusted pest control provider with more than 50 years of experience solving pest problems in Sherrills Ford and throughout the surrounding communities. At Lake Norman Pest Control, it's our top priority to offer excellent pest management solutions for residential and commercial property owners. If pests are threatening your peace of mind, our licensed technicians can help. Learn more about all of the pest control solutions we have to offer by contacting Lake Norman Pest Control today.
Home Pest Control In Sherrills Ford, NC
When you return to your home after a long exhausting day, the last thing you want to deal with is a pest infestation. Not only are pests a threat to your property, but they can also spread harmful diseases that can make your family sick. Unfortunately, Sherrills Ford is home to a wide range of pests that have no problem getting into your residential property. Protect your home and family from pests by working with the professionals from Lake Norman Pest Control to put into place an effective residential pest control plan. Our home pest control plans include a variety of services, including ant control, termite control, mosquito extermination, and more. If you're ready to say goodbye to pest problems, the professionals at Lake Norman Pest Control can help. Give us a call today to get started.
Rodents & The Diseases They Carry To Sherrills Ford Homes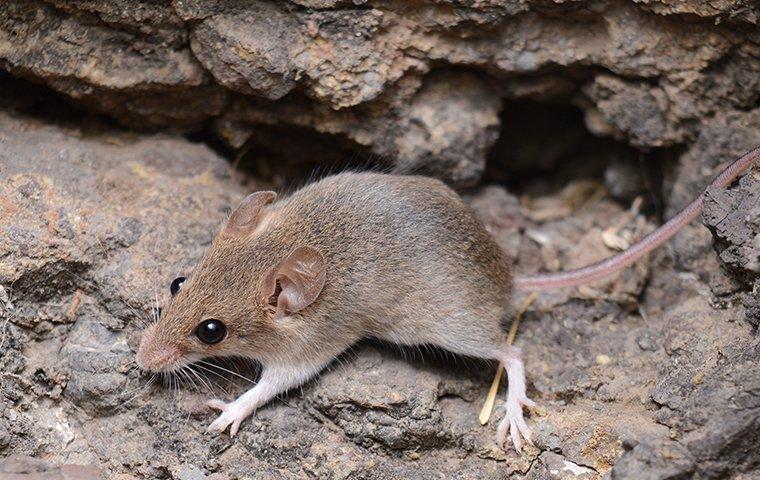 Rodents are common household pests that typically invade Sherrills Ford homes in the winter, as the weather cools down and resources such as food and warmth become more scarce. Although mice might look cute and cuddly, you certainly don't want to find these pests living in your residential property. All rodents have long front incisors that grow continuously throughout their lives. To wear their teeth down, rodents will chew on almost anything, including your furniture, pipes, electrical wires, structural beams, and personal belongings. Unfortunately, rodents are just as dangerous as they are destructive. Mice, rats, and other common rodents also spread a wide variety of harmful diseases that can make you and your family sick. Some of the diseases rodents spread include salmonella, tularemia, hantavirus, plague, leptospirosis, and lymphocytic choriomeningitis.
To keep your home and family protected from rodents, you need professional rodent control services from Lake Norman Pest Control. Our skilled pest technicians have what it takes to identify, eliminate, and prevent rodent infestations throughout the entire year.
If you're ready to experience life without the threat of pests, you can't go wrong with a little help from the professionals at Lake Norman Pest Control. Give us a call today for more details about our rodent control services.
Here's Why The Pros Of Sherrills Ford Should Handle Your Termite Control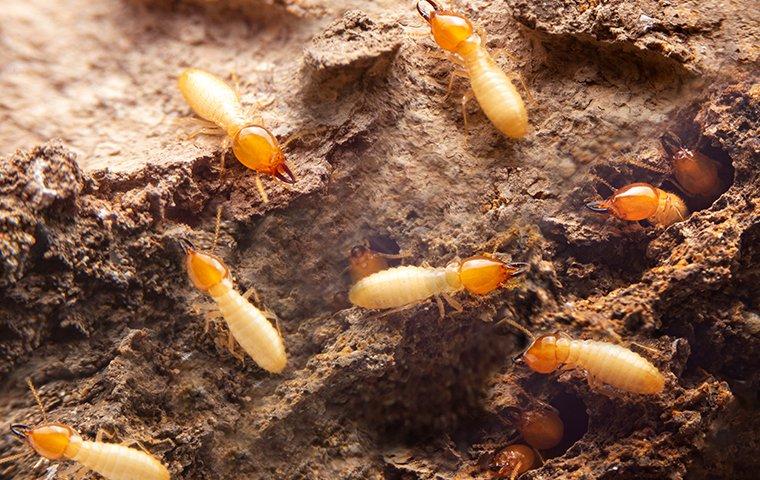 Sherrills Ford is home to many different pests, but one of the most destructive pests in our area is termites. These small, social insects live together in massive underground nests and are capable of causing significant structural damage to your residential or commercial property. Although it might be tempting to look for DIY solutions for your termite problem, you should always leave termite control to the professionals. Termites are "silent destroyers," which is why infestations are incredibly difficult to identify.
These common wood-destroying pests can invade your property and cause extensive damage undetected. But with the technicians from Lake Norman Pest Control by your side, you can rest assured that your termite infestation will be identified and eliminated in a timely fashion. We have the skills and experience needed to eliminate your termite infestation at its source. Contact Lake Norman Pest Control for more details about our termite control options.
Commercial Pest Control In Sherrills Ford, NC
Pests are more than a simple nuisance when they invade your commercial facility. They're a threat to the success and reputation of your Sherrills Ford business. Pests damage property, disturb your customers and spread a variety of dangerous diseases. The only true way to ensure your business remains free of pests throughout the entire year is to implement an ongoing commercial pest control plan from Lake Norman Pest Control. With over 50 years in the pest control industry and a commitment to the communities we serve, we're ready to defend your business from the area's toughest pests. Don't wait for rodents, insects, or other pests to invade your business and scare away your customers. Instead, partner with Lake Norman Pest Control for excellent commercial pest control solutions that get the job done right.