Trustworthy Pest Solutions In Stanley, NC
If you own a home or business in a place like Stanley, trying to protect your property from pest problems can often lead to more harm than good. Allowing dangerous pests to linger on your property will typically allow for health hazards, property damage, and more.
The key is to find the right fit when it comes to trusting the professionals. That's why we work so hard on protecting our Lake Norman Pest Control reputation and proven track record, which includes:
50 years of experience

A+ rating with the BBB

5-stars on Google

Angie's List SuperService

100% Pest-free guarantee
Call today to schedule an inspection with one of our residential or commercial pest control professionals.
Home Pest Control In Stanley, NC
As a homeowner in a place like Stanley, the best thing that you can do to get rid of pest problems is understand who to trust. Putting your trust in DIY pest control methods and store-bought sprays can often result in health hazards or property damage.
At Lake Norman Pest Control, we provide a pest-free guarantee that is second to none. With over 50 years of industry and area experience along with innovative home pest control solutions, we have everything we need to guarantee that your property will be safe from any and all Stanley area pests. Call us today to schedule an inspection at one of our experienced pest control technicians.
What Your Stanley Lawn Wants You To Know About Damaging Weeds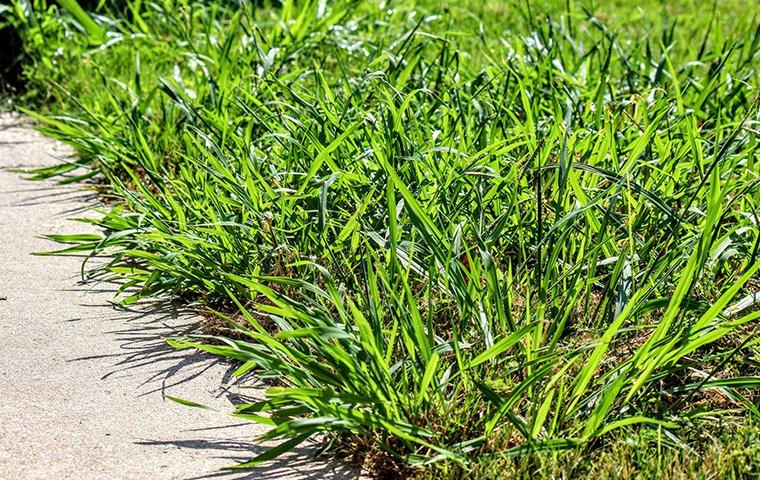 When you live in a place like Stanley, your lawn will always be at risk from the natural conditions that threaten the soil. However, even if you're familiar with the struggle of lawn maintenance in a place like Stanley, you might not realize that your lawn is your first line of defense against the pests that will invade your property.

Many of these lawn invading pests can damage your soil quality and leave you exposed to lawn detriments such as damaging weeds, which can soak up all of the nutrients in the soil, steal sunlight from the rest of your vegetation, and prohibit the type of growth you're looking for in your grass.
That's why partnering with a professional lawn care technician at Lake Norman Pest Control is the best way to keep your soil healthy and limit damaging weeds.
We have proven lawn care technology, such as pH balancing solutions and pesticides that keep the soil-damaging pests at bay. This allows us to protect your home from pests as well, as a healthy lawn will not attract nearly as many home-invading pests onto the property.
For this two-factor protection, partner with a Lake Norman Pest Control professional today. Give us a call to schedule your inspection and take your first step towards a pest-free lawn and home.
How To Tell If There Are Bed Bugs In Your Stanley Home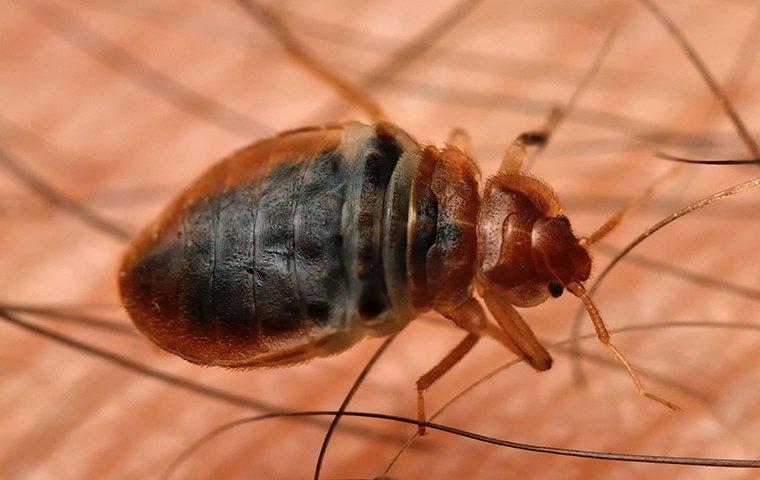 When you have bed bugs in your Stanley home, they can interrupt your sleep, as they come out at night to feed on your blood. Unfortunately, since these pests only come out at night, it can be very difficult to tell if do you have a bed bug problem.
If you don't catch a bed bug infestation in time, the health consequences, such as insomnia and anemia, can linger even after the pests have been eradicated. That's why it's very important to get them removed completely as soon as you notice the following signs:
Red, itchy bite marks on your skin in a straight line

Rust-colored rings from bed bug excrement

A musty odor in the furniture
If you do notice the signs, don't try to get rid of bed bugs by spraying or vacuuming the surface of your furniture. This technique will allow the bed bugs that are burrowed beneath the furniture cushions to continue to thrive, coming to the surface at night to continue their cycle of feedings.
That's why Lake Norman Pest Control professionals offer comprehensive bed bug care that gets to the heart of the infestation. We will even come back a week or two after treatments to ensure that the bed bugs have been eradicated completely.
Don't wait until bed bugs endanger your entire family. Give us a call today to schedule an inspection with one of our bed bug control experts.
Commercial Pest Control In Stanley, NC
When you own a business in a place like Stanley, you have to protect your reputation above all else. If pest problems pop up in a place where your customers can see them, then your reputation in the community could be in jeopardy. Do you really want to risk your potential profits by attempting to control pest problems on your own? What if you could cross pest problems off your list for good instead?
At Lake Norman Pest Control, we have a proven track record to guarantee that your business will remain pest-free under our watch. Don't put your trust in anything other than 50+ years of industry and local experience. Give us a call today to schedule an inspection with one of our commercial pest control technicians.
How Can I Tell If It's Centipedes In My Stanley House?
There are lots of bugs that like to invade homes here in Stanley. Some are extremely unique looking; this includes the centipede. This local arthropod has a long body and dozens of legs. Common species in our area can have anywhere from 15 to 177 pairs of legs.
The most common types of centipedes in Stanley include house centipedes, soil centipedes, eastern red centipedes, and brown centipedes. Of these types, the house centipede is the one that likes to invade homes and is found indoors most frequently.
When it comes to signs of centipedes that you can use to identify these pests indoors, there is only one; that is directly seeing these long bugs crawling around. Identify a house centipede by its thin midsection, long bent legs, and dark stripes across its tan-colored body.
If you don't know where to find these pests inside your home, let our team pay you a visit. They will help you identify active infestations of centipedes and recommend fast-working pest control to get these nasty bugs out. Call today to learn more about our offerings.
Is It Dangerous To Have Roaches In My Stanley House?
Of all the creatures that might sneak into your Stanley home, the cockroach is undoubtedly one of the worst. This pest is known for the serious problems it causes for residents. The biggest issue comes with the way it carries and spread disease. These small insects pick up harmful bacteria, pathogens, and parasitic worms from the dirty places they live and the nasty things they consume. It is not uncommon for these pests to crawl through trash, toilet bowls, and over dead animals or rotting meat before skittering over countertops, left-out food, and stoves. This creates a risk of sickness. Some of the most common diseases cockroaches carry and spread include salmonellosis, cholera, dysentery, listeriosis, and giardia.
If you are looking for ways to avoid these dangerous bugs and keep roaches out of your home for good, you need some form of cockroach control. We have great options for this at Lake Norman Pest Control. Reach out to our team today to discover more about these options and get your home the care it needs to combat these and other pests year-round.
Practical Tips To Prevent Future Flea Infestations In Your Stanley Home
Fleas are not a pest you should ignore here in Stanley. They are directly harmful to human and animal health and incredibly annoying to deal with when they establish a presence inside local homes.
The question is, how can you prevent fleas? We recommend starting with some practical DIY tips. Here are five flea prevention tips to begin with:
Install a fence around your yard and garden to keep away animals that carry fleas.
Trim your grass and keep up with general landscaping to minimize wildlife and flea activity on your property.
Clean your yard by reducing clutter and removing foods and beverages that might attract local flea-carrying wildlife.
Seal holes, gaps, and cracks around your home's exterior and address other entry points that fleas and the pests that carry them might use to get indoors.
Address moisture issues like puddles, broken gutters, and leaky pipes that might attract fleas and pests that carry fleas.
These tips, although helpful, will not guarantee that fleas stay out of your home. To make sure these pests stay away, invest in local flea control. Contact Lake Norman Pest Control today to learn about our control options and find one to keep these biting pests at bay.
Call The Professionals For Total Mosquito Control For Your Stanley Yard
Are you tired of mosquitoes biting you around your Stanley yard? These pests are incredibly annoying and occasionally dangerous because of the many harmful disease-causing organisms they can carry. If you do not like getting sick and want to avoid these pests in general, you need to take action. Most people use mosquito repellent spray and other tactics to avoid bites outdoors. We want to share a different solution.
Professional mosquito control works by targeting the source of the problem, breeding grounds, and landing sites. If you didn't know, mosquitoes breed inside pools of stagnant water. Our team targets these breeding grounds with treatments that prevent the life cycle of these pests. We also treat areas where mosquitoes might land in your yard so that these pests cannot come in from other properties to cause you trouble. Although this will not guarantee your protection from bites, it will drastically reduce your chances of seeing or dealing with these pests in your yard.
Get in touch with Lake Norman Pest Control today to discover more about our mosquito control and find the solution you need to keep these pests away in Stanley.