Trustworthy Pest Solutions In Stanley, NC
If you own a home or business in a place like Stanley, trying to protect your property from pest problems can often lead to more harm than good. Allowing dangerous pests to linger on your property will typically allow for health hazards, property damage, and more.
The key is to find the right fit when it comes to trusting the professionals. That's why we work so hard on protecting our Lake Norman Pest Control reputation and proven track record, which includes:
50 years of experience

A+ rating with the BBB

5-stars on Google

Angie's List SuperService

100% Pest-free guarantee
Call today to schedule an inspection with one of our residential or commercial pest control professionals.
Home Pest Control In Stanley, NC
As a homeowner in a place like Stanley, the best thing that you can do to get rid of pest problems is understand who to trust. Putting your trust in DIY pest control methods and store-bought sprays can often result in health hazards or property damage.
At Lake Norman Pest Control, we provide a pest-free guarantee that is second to none. With over 50 years of industry and area experience along with innovative home pest control solutions, we have everything we need to guarantee that your property will be safe from any and all Stanley area pests. Call us today to schedule an inspection at one of our experienced pest control technicians.
What Your Stanley Lawn Wants You To Know About Damaging Weeds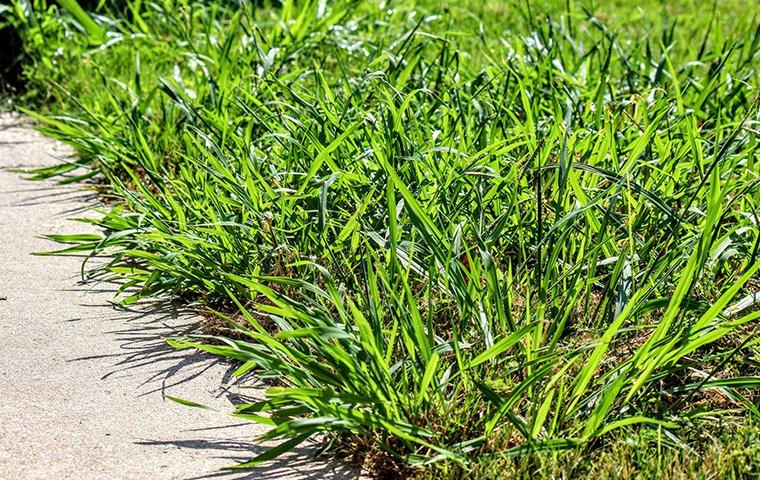 When you live in a place like Stanley, your lawn will always be at risk from the natural conditions that threaten the soil. However, even if you're familiar with the struggle of lawn maintenance in a place like Stanley, you might not realize that your lawn is your first line of defense against the pests that will invade your property.

Many of these lawn invading pests can damage your soil quality and leave you exposed to lawn detriments such as damaging weeds, which can soak up all of the nutrients in the soil, steal sunlight from the rest of your vegetation, and prohibit the type of growth you're looking for in your grass.
That's why partnering with a professional lawn care technician at Lake Norman Pest Control is the best way to keep your soil healthy and limit damaging weeds.
We have proven lawn care technology, such as pH balancing solutions and pesticides that keep the soil-damaging pests at bay. This allows us to protect your home from pests as well, as a healthy lawn will not attract nearly as many home-invading pests onto the property.
For this two-factor protection, partner with a Lake Norman Pest Control professional today. Give us a call to schedule your inspection and take your first step towards a pest-free lawn and home.
How To Tell If There Are Bed Bugs In Your Stanley Home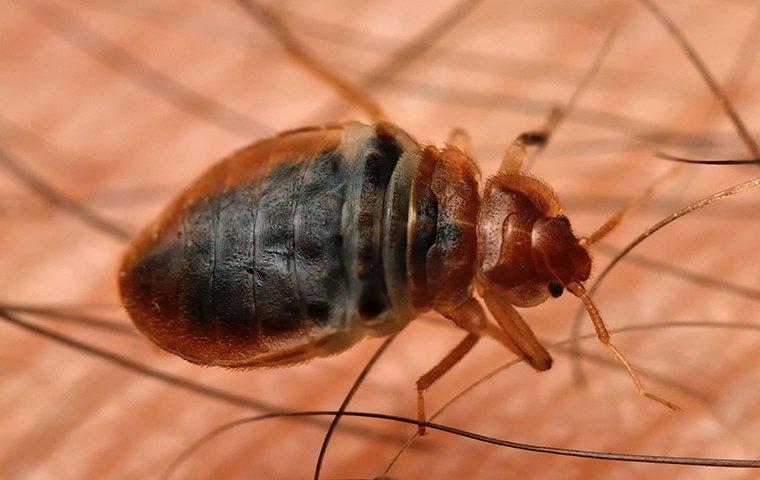 When you have bed bugs in your Stanley home, they can interrupt your sleep, as they come out at night to feed on your blood. Unfortunately, since these pests only come out at night, it can be very difficult to tell if do you have a bed bug problem.
If you don't catch a bed bug infestation in time, the health consequences, such as insomnia and anemia, can linger even after the pests have been eradicated. That's why it's very important to get them removed completely as soon as you notice the following signs:
Red, itchy bite marks on your skin in a straight line

Rust-colored rings from bed bug excrement

A musty odor in the furniture
If you do notice the signs, don't try to get rid of bed bugs by spraying or vacuuming the surface of your furniture. This technique will allow the bed bugs that are burrowed beneath the furniture cushions to continue to thrive, coming to the surface at night to continue their cycle of feedings.
That's why Lake Norman Pest Control professionals offer comprehensive bed bug care that gets to the heart of the infestation. We will even come back a week or two after treatments to ensure that the bed bugs have been eradicated completely.
Don't wait until bed bugs endanger your entire family. Give us a call today to schedule an inspection with one of our bed bug control experts.
Commercial Pest Control In Stanley, NC
When you own a business in a place like Stanley, you have to protect your reputation above all else. If pest problems pop up in a place where your customers can see them, then your reputation in the community could be in jeopardy. Do you really want to risk your potential profits by attempting to control pest problems on your own? What if you could cross pest problems off your list for good instead?
At Lake Norman Pest Control, we have a proven track record to guarantee that your business will remain pest-free under our watch. Don't put your trust in anything other than 50+ years of industry and local experience. Give us a call today to schedule an inspection with one of our commercial pest control technicians.