Trusted Pest Management For Stony Point, NC
Although pest invasions in Stony Point homes and businesses are common, there is nothing mundane about the potential hazards they bring. With health hazards and structural damage on the line in almost every case, do-it-yourself pest control just isn't worth it. But neither is the wrong professional choice.
When you trust your home or business to Lake Norman Pest Control, you'll have more than 50 years worth of experience in preventing North Carolina pests on your side. We don't believe in average service. We believe in customer satisfaction in every case, which has led to our 5-star reviews on Google and our A+ rating from the Better Business Bureau. We even achieved the rank of an Angie's List Super Service award, so why would you trust anyone else with your pest control problems?
Home Pest Control In Stony Point, NC
If you have pest problems on your property or in your home, they can be a lot more difficult to get rid of than you think. If you're lucky enough to not have pest problems yet, they're a lot more common than you think. In either case, effective pest prevention and quick, complete pest eradication is an absolute necessity for any home.
When pests invade, they can be putting your health in danger or your home itself in danger. That's why Lake Norman Pest Control provides effective, one-time home pest control treatments for all sorts of dangerous and destructive pests, but we also offer preventative solutions. Many of our continuous pest protection treatments can guarantee a pest-free home in between quarterly visits, or we'll come address the issue at no extra charge. Give us a call today to schedule an appointment with one of our award-winning residential pest experts.
Three Reasons To Let The Pros Handle Your Stony Point Lawn Care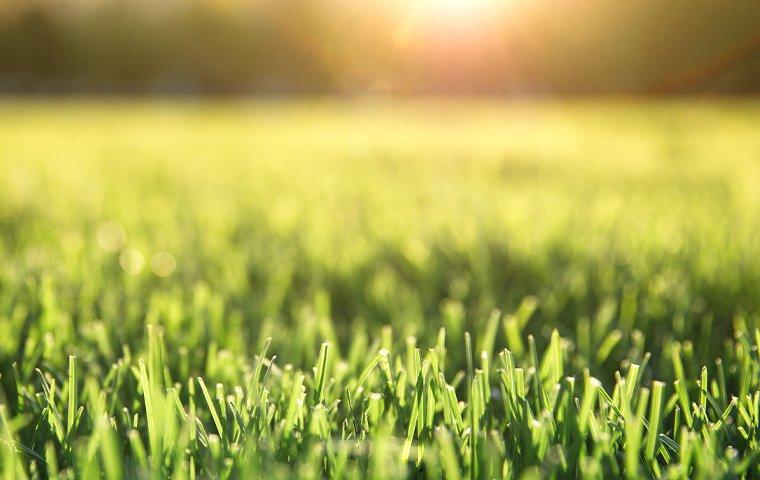 It may come as a surprise to you, but the way you care for your lawn has a big influence on the way your property attracts pests. Your lawn could provide your first line of defense against pest invasions, but an unhealthy, unkept lawn is one of the first things that will attract a variety of unwelcome visitors.
Even if you have a great-looking yard, it could still be attracting pests in ways you aren't aware of. Here are three ways that a Lake Norman Pest Control technician can protect your yard in ways you may never have thought of:
1. Moisture management: an unkempt lawn allows for moisture buildup, which attracts all sorts of pests like termites, cockroaches, ants, and even dangerous wildlife.

2. Clutter reduction: limiting clutter in the yard such as leaves, sticks, and junk can create a very intimidating and unattractive environment for pests.

3. Lawn health: aeration, top-dressing, fungicide, and pH balance services can help improve the health of your lawn and ward off prolonged pest infestations.
Give us a call today to find out more about our award-winning lawn care services. Your best-looking and healthiest lawn is just one phone call away.
How Stony Point Homeowners Can Stop An Ant Infestation Before It Happens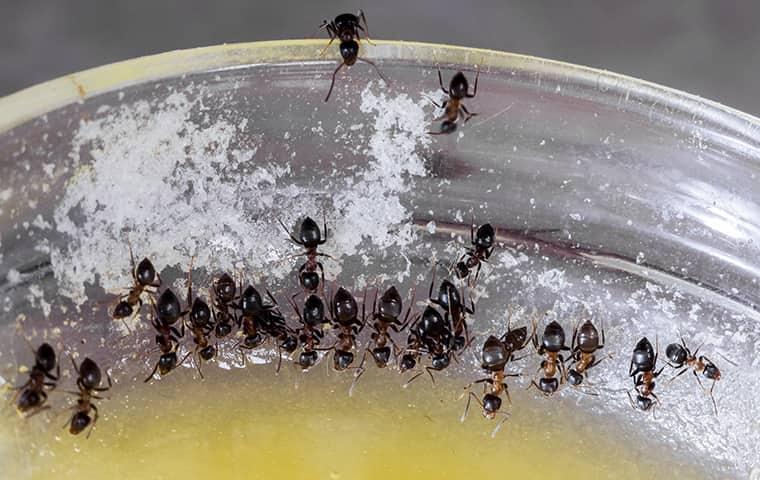 We've all seen ants in the yard or ants crawling around our driveway, and we don't think much of them. We really don't acknowledge an ant problem until they're crawling through our kitchen, marching off with the crumbs of what used to be a birthday cake.
Unfortunately, any sort of ant infestation in the yard or in the house can lead to health issues and structural damage. Carpenter ants will nest in the wooden structures, and acrobat ants can nest in your electronics. Harvester ants and fire ants are a danger in the yard because of their painful stings, and many other ants will bring harmful bacteria into your house.
The good news is that these infestations can be avoided before they even occur. At Lake Norman Pest Control, we offer the most effective ant control services in the industry.
While our ant eradication treatments are great if you have an ongoing issue, our continuous services include a warranty between treatments that can guarantee you an ant-free home.
Give us a call today to schedule an appointment with one of our highly trained and experienced pest technicians.
Commercial Pest Control In Stony Point, NC
If you've owned a business in Stony Point for long, you understand the same thing we do: reputation is everything in this kind of place. You can put as much time and money into advertising as you want, but one pest sighting that winds up circulating on social media can cost you potential customers. And then there's the threat that pests pose to your inventory, your employees, and your productivity.
With profits in jeopardy, why would you protect your business with anything less than the best? If you sign up for Lake Norman Pest Control continuous prevention services, our EPA certified risk-reduced products are guaranteed to keep your facility pest-free in between monthly visits, or we'll take care of the issue ourselves as soon as it pops up. Plus, we can work with your schedule to ensure that your customers never have to witness any of the treatments. Give us a call today to give your business the pest protection it deserves with our professional commercial pest control service.