Professional Pest Control For Valdese, NC Properties
Located in the heart of Burke County, in the foothills of western North Carolina, lies the historical town of Valdese. This town is known for honoring its heritage and deep reverence for nature. If you're a lover of nature, Valdese will surround you in spirit and give you that small-town experience that offers residents and visitors a warm and welcoming sense of community.
At Lake Norman Pest Control, we also incorporate that small-town experience with all our services to every residential and commercial customer. As your Burke county pest control experts, the health and safety of your Valdese home or business is our top priority. Whether you need one-time, ongoing, or pest-specific services, we are here for you and have been for more than 50 years.
To learn more about our residential and commercial services, call Lake Norman Pest Control.
Home Pest Control In Valdese, NC
If a home is where the heart is, why are there cockroaches there?
The unfortunate aspect of pests is that they have no regard for where they infest and whom their infestations impact. All they know is that a particular home provides them with the conditions they need to survive and thrive. At Lake Norman Pest Control, we can remove the invasive native pests because we know and understand their behaviors.
We start with a thorough inspection of your home, checking for conducive conditions, entry points, and other signs of pest activity. Based on our discoveries during the initial inspection, we will formulate a custom treatment plan specifically designed to treat your home. After treatment is complete, we'll then sit and discuss future treatment options to ensure pests never return to your home.
With our home pest control services, you can not only expect us to treat your home for active and future pests, but you can also expect us to educate you on how to implement preventive measures on your own. These measures will ensure pests aren't entering your home using methods you could have avoided. To schedule your appointment or learn more about our home services, call us today.

How Valdese Homeowners Can Protect Themselves From Termites In 2022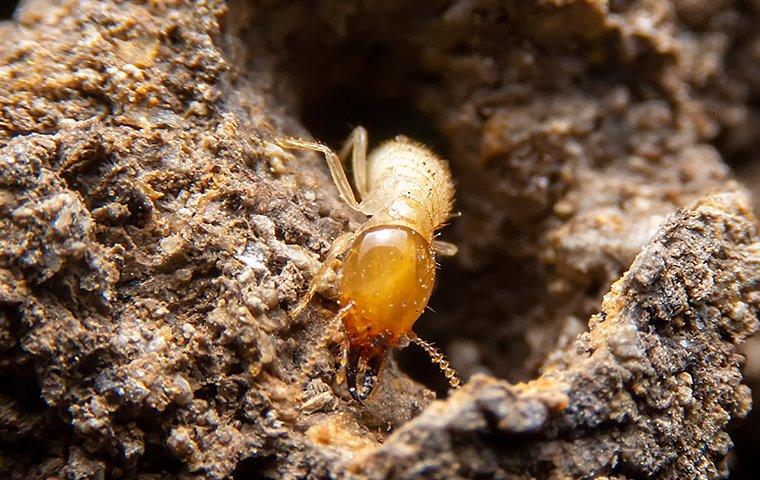 As your Burke county pest control experts, the last thing we want to do is make you feel like we're trying to pull one over on you or come off as pushy about our termite control services. However, because we have extensive experience with termites, we'd be doing all of our residential customers a disservice if we didn't speak on the facts behind termite damage.
The number one piece of advice we at Lake Norman Pest Control can give you is, don't try and treat your home for termites on your own; call us to set up termite control services.
For one, termites you find within the structural interiors of your home, and without the proper tools, gear, equipment, and products, you're not going to treat your home effectively. Secondly, let's face it unless you're a pest control expert yourself, you're just not going to know what you're doing.
Termites, on an annual basis, cause over $5 billion in property damage, and the longer you wait to get your home inspected, the more potential damage they can do to your home. However, you won't know if termites are present until you get your home properly inspected. If we do check your home and find no signs of a termite infestation, to keep your home termite-free, here are a few things you can do:
Keep woodpiles away from the exterior
Eliminate yard debris
Keep gutters clean
Eliminate wood to soil contact
Don't build or place wood structures near the foundation
If you suspect, even in the slightest, that your home may have termites, don't delay in giving us a call. We'll come to your home and conduct a thorough inspection. We can guarantee that our treatment will pan out to be much more affordable than the cost of repairs termites cause.
Is There More Than One Type Of Mosquito In Valdese?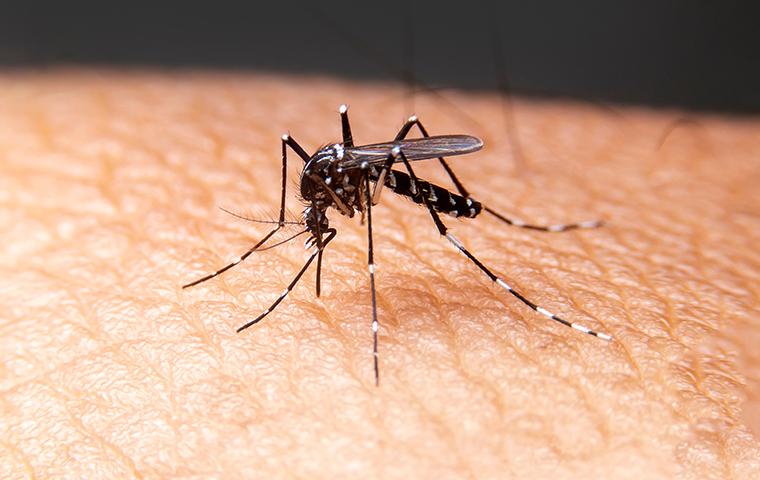 There are several different mosquito species in North Carolina. The five common species include the Asian tiger mosquito, yellow fever mosquitoes, gallinippers, the common house mosquitoes, and the common malaria mosquitoes. Of all these mosquito species found in North Carolina, the commonality is that they have the potential to carry and spread various diseases.
So to answer the question, yes, there is indeed more than one type of mosquito in Valdese. As pest experts, we can imagine you're not planning on getting up close and personal with a species to identify it correctly.
We offer mosquito control services, and each treatment lasts about four weeks, so your property will need to be re-treated after that timeframe to ensure it remains mosquito-free. Call to set up your appointment or learn more about how we treat mosquitoes.
Commercial Pest Control In Valdese, NC
There will always be hiccups in running a well-oiled machine of a business. The key to success has an action plan to resolve the issue once the problem arises. The question is, do you have an action plan in place for pest control issues?
If you're like many business owners, the only action plan you have in place is a quick Google search and contacting the first company you see, and that is by far the worst thing you can do to protect your business against invasive and destructive pests.
At Lake Norman Pest Control, not only do we have over 50 years of experience in the pest control industry, but we know the damage pests in your business can cause if discovered by customers or employees. It is why we go above and beyond to take care of all our commercial customers.
When choosing a pest control company to protect your employees and customers and your business reputation, you want to go with nothing but the best– a company that will do things right the first time. Lake Norman Pest Control is the company to beat. Give us a call to learn how our commercial pest control services can benefit your business.