Expert Pest Control Solutions In Woodleaf, NC
Woodleaf, NC is a lovely community located just an hour from the city of Charlotte. Our beautiful landscape makes it an enticing place to live. Whether you're exploring RiverPark on the banks of the South Yadkin River or enjoying the Mount Vernon historical site, there's always something to do and see here in Woodleaf. One thing none of us want to see, however, is the presence of pests. Pest activity can lead to an infestation, which can cause some big problems for your Woodleaf property.

The best way to protect your Woodleaf home or business is to get help from a professional pest control company. Welcome to Lake Norman Pest Control, Woodleaf's premier source for quality pest control solutions. For over 50 years, we've been servicing homes and businesses throughout Rowan County and the surrounding areas. We're proud to offer quality, affordable, guaranteed pest solutions that our valued customers can count on. Call today to learn more.
Home Pest Control In Woodleaf, NC
Our residential pest control services give Woodleaf homeowners the comfort of knowing their home and their loved ones are completely protected against pest infestation. Our home pest control service plans include:
My Elite Service Plan
Same-day priority service

Total coverage against all general household pests (except bed bugs and WDO)

Indoor and outdoor treatments (outbuildings, porches, garages, patios, decks, playgrounds, etc.)

Bi-monthly treatments
My Elite Plus Service Plan
Everything featured on My Elite Service Plan+

Year-round pest coverage

Mosquito, tick, fire ant, flea, and ornamental pest reduction in the yard

Additional monthly mosquito services over the summer
Green Pest Control Service Plan
Environmentally safe extermination techniques and products

Regular treatments for spiders, ants, crickets, and rodents

Bi-monthly treatments
Monthly Pest Control Service Plan
Meant for pests with short breeding cycles

Regular treatments for spiders, ants, crickets, and rodents

Monthly treatments
Premium Lawn & Turf Service Plan
Custom solutions based on soil content, grass type, ornamentals, climate, and more

Six treatments per year

Seven-step treatment plan (pest elimination, fertilization, lime application, pre-emergent, weed control, ornamental bed pre-emergent weed control, and herbicidal edging)

Bi-monthly treatments

Free, no-obligation lawn evaluation
Whatever household pest pressure you're facing, we've got your back. Our home pest control solutions are guaranteed to bring you and your loved ones lasting protection from household infestation. Reach out to us to get started.
Which Smells Do Woodleaf Mosquitoes Hate?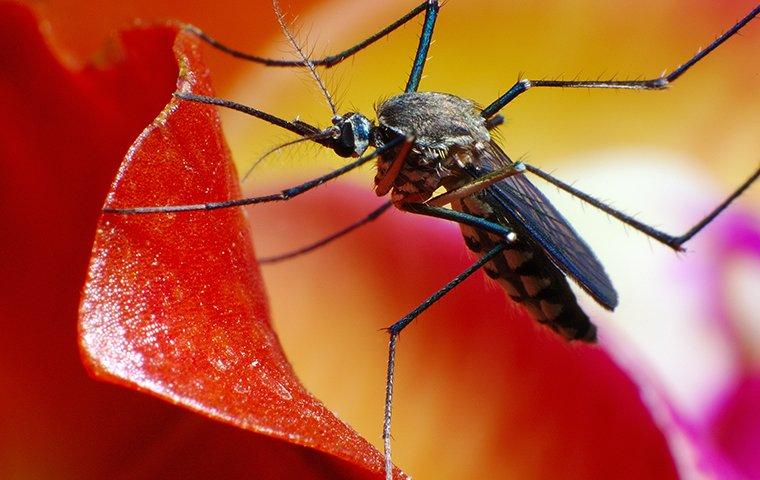 When it comes to mosquito control, more and more people are turning to natural alternatives. These methods aim to avoid pesticides and chemicals that can be harmful to your health and the environment.
If you're interested in repelling mosquitoes naturally, you should consider the power of smell. There are various scents that you can use to repel mosquitoes. These vector pests hate a variety of natural smells, and it's a good idea to know about them.
One of the most common mosquito-repelling scents is citronella. People often light candles or spray to keep mosquitoes away.
Some other scents and essential oils that you can use to deter mosquitoes include peppermint, basil, garlic, lemongrass, lavender, rosemary, and lemon eucalyptus.
There are various ways to use these scents, the main goal is to drive out any mosquitoes in the area. If you're looking for ongoing protection from mosquitoes, contact the Lake Norman Pest Control team today.
The Secret To A Beautiful Woodleaf Lawn
If your Woodleaf lawn is healthy and lush, it elevates your property to the next level. A lawn full of healthy grass and healthy soil works to improve the quality of our air and water effectively.
When lawns are functioning at their best, the soil can trap toxins and pollutants, eliminating allergens from the air to make it more breathable for all of us.
Here are some lawn care tips to keep in mind:
Aerate your lawn to make the soil permeable, allowing access to water and nutrients.

Eliminate weeds and moss because they block air and nutrients from getting to the soil.

Keep your lawn well mowed and watered, maintaining proper drainage throughout the property.

Repair bare spots around the lawn to prevent them from spreading.
Maintaining a healthy yard goes hand in hand with healthy living conditions and keeping your property pest-free. That's why professional lawn care is so critical.
Lake Norman Pest Control offers complete lawn control services to protect your property throughout the year. Give us a call today to learn more.
Commercial Pest Control In Woodleaf, NC
Lake Norman Pest Control provides dependable commercial pest solutions to a variety of businesses. Some of the properties we cover include HOA and property management, nursing homes, offices, industrial complexes, restaurants, and many others. After an initial inspection, we determine the appropriate plan of action.
All of our pest services are affordable, efficient and use EPA-approved pest control treatments to tackle the problem safely. Our follow-up services are available bi-monthly, monthly, or quarterly, and they're always scheduled at your convenience. Call today for your free service quote.