Fall Pest Outlook For Mooresville Residents
September 1, 2023
After a long, hot summer, many Mooresville residents are excited about fall and the cooler temperatures. The change of season also affects a lot of pests, and many of them start to appear inside local homes. Whether you frequently struggle with pests in the house this time of year or are looking to prevent them, this fall pest outlook is for you.
Discover why many pests start searching for shelter this time of year and the most common types that invade homes in our area. We'll also explain how to pest-proof your home to keep these critters outside where they belong. If any pests become a problem in your home, the experts at Lake Norman Pest Control are here to help with effective pest control for your Mooresville, North Carolina home.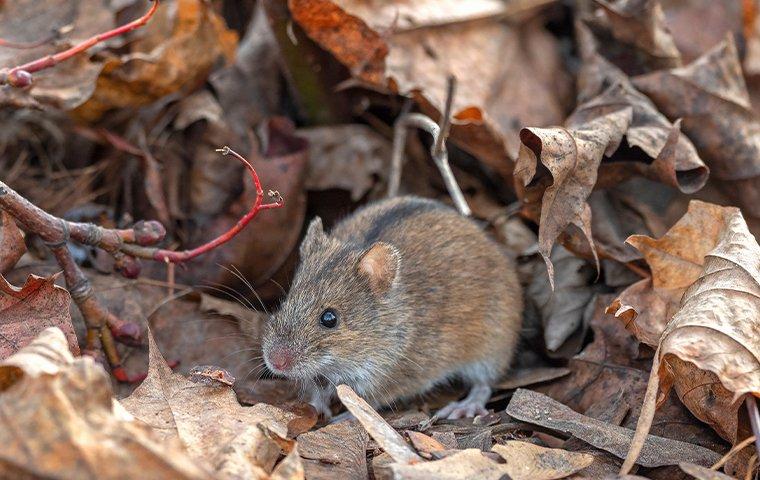 Fall Is Finally Here: Unfortunately, So Are Pests
There is much to enjoy about fall in Mooresville, including football games, changing leaves, more comfortable weather, and sitting around a fire with family and friends. Unfortunately, though, this season can bring up a lot of pest problems for homeowners. Most pests that invade homes are searching for one of three things, food, water, or shelter.
Many spiders, insects, and rodents prefer temperatures above 70 degrees, and with nights becoming chilly, people often find pests sneaking into the house. They won't leave anytime soon if your home provides them access to water, food, and shelter. Lake Norman Pest Control offers effective pest control near you to prevent pests from getting inside or help to get them out if you already have an infestation.
Common Fall Pest Pressures Around Mooresville
Mooresville residents have to contend with a long list of pests, but autumn weather increases the chances of certain species trying to find a way inside. The following list details the most common types of pests we find infesting Mooresville homes in the fall:
Stink bugs that release a terrible odor
Spiders like the brown recluse and black widows have dangerous bites
Rodents like mice and rats can damage property and spread disease
Fleas can spread illness to your family and pets
German cockroaches can spread diseases and cause allergies
The best way to avoid infestations is to team up with a local company like Lake Norman Pest Control. Contact us today to learn how we can help prevent and eliminate pests around your home and property.
How To Pest-Proof Your Mooresville Home For Fall
Thankfully, there is a lot you can do to help prevent pest infestations. Here are some pro tips to help you avoid attracting pests and keeping them out of the house:
Seal cracks and crevices on the exterior of your home.
Check that windows and doors have a tight seal.
Inspect screens for any holes and repair them when necessary.
Deal with any moisture issues on your property.
Maintain the yard by raking up leaves and debris and keeping the grass short.
These proactive steps can make a big difference, but combining your efforts with professional preventative pest control services gives you the best chance of success. Contact us today at Lake Norman Pest Control to learn more about our services or to schedule an appointment.
Why Fall Is A Ideal Time To Implement Professional Pest Control
Fall is a great time to start working with a local pest control company. As the weather continues to cool and we head toward winter, Lake Norman Pest Control can help you keep critters outside where they belong. Contact us today to request your free quote to protect your home and family from troublesome pests.
Previous
Next