Professional Pest Control For Cleveland, NC Properties
Cleveland is a small town in the Cleveland Township of Rowan County, located about 36 miles away from Charlotte. Protect your Cleveland home or business from the wide variety of pests that also live in our area by partnering with the professionals at Lake Norman Pest Control to implement ongoing pest control services. For over 50 years we have served residents in Cleveland and the surrounding communities by offering top-of-the-line services and high-quality customer care.
Our goal is to remove current pests from your property and prevent new ones from invading in the future. With our skilled technicians by your side, you can rest assured that your Cleveland home or business is protected from all kinds of pests throughout the entire year. Don't wait for pests to invade your property and threaten your quality of life. Instead, contact Lake Norman Pest Control for commercial and residential pest control solutions you can rely on.
Home Pest Control In Cleveland, NC
You shouldn't have to share your Cleveland home with pests. Not only are they destructive, but they can also spread a wide range of bacteria, pathogens, and parasites that can make you and your family sick. To defend your residential property against common pests, work with the professionals from Lake Norman Pest Control to put into place an effective home pest control plan. Our pest management solutions are designed to keep your Cleveland property free of pests throughout every season. Whether you're looking for ongoing treatments or specialized services to handle a specific pest problem, we have you covered. Get in touch with the licensed pest professionals at Lake Norman Pest Control today for more details about how we handle residential pest problems.
How To Get The Perfect Lawn You Always Wanted For Your Cleveland, NC Property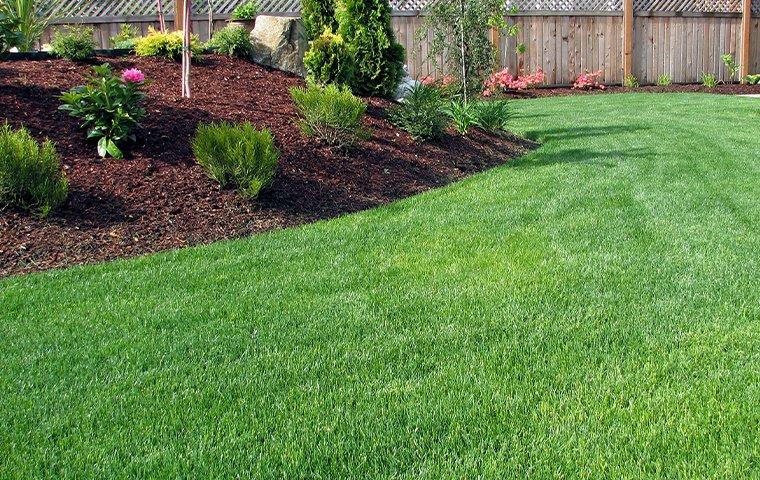 Everyone enjoys looking at a beautiful, green lawn. Unfortunately, between managing work schedules and attending social obligations, not many homeowners have the time or experience necessary to maintain a lawn full of fresh, healthy grass. When it comes to keeping your Cleveland property looking its best, you can't go wrong with professional lawn care services from Lake Norman Pest Control.
At Lake Norman Pest Control, we provide customized lawn treatments, depending on the needs of your property. Our lawn care services include:
Aeration and overseeding

pH balancing

Lawn/turf dying

Herbicidal edging

Bermuda reduction

Fungicide

Pest elimination

And much more!
A healthy lawn starts with proper lawn care. And at Lake Norman Pest Control, we provide just that! With our skilled technicians by your side, you can trust that your lawn will remain fresh, green, and healthy throughout the entire year. Give your Cleveland property the lawn care services it needs by partnering with Lake Norman Pest Control today. We're ready to find a solution that fits all of your lawn care needs.
Are You Looking For Ways To Minimize The Mosquitoes In Your Cleveland, NC Yard?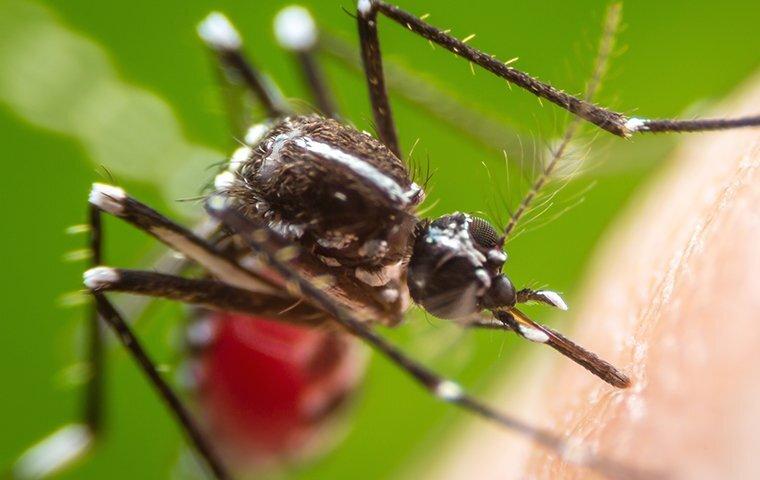 Mosquitoes are one of the most annoying warm-weather pests around. Not only do they pepper your skin in itchy welts, but they also ruin outdoor events and spread a variety of dangerous diseases. To minimize the mosquito populations around your Cleveland property, implement the following mosquito prevention tips:
Eliminate all sources of excess moisture, which mosquitoes need to survive.

Replace the water in your birdbaths every two to three days.

Repair leaking pipes, faucets, and drains that may contribute to a moisture problem around your home.

Always keep your lawn trimmed short and cut thick vegetation away from your exterior walls.

Dump out items that may collect rainwater, such as tarps, buckets, or flowerpots.

Eliminate other sources of still or standing water, which mosquitoes need to lay their eggs.

Clear leaves and sticks from your gutters to prevent water from accumulating.
The best way to handle a mosquito infestation is with a little help from the skilled technicians here at Lake Norman Pest Control. Reach out to us today to get started on your first mosquito control treatment.
Commercial Pest Control In Cleveland, NC
The success of your Cleveland businesses depends on how satisfied your customers are with your products and services. Unfortunately, no matter how amazing your products and services are, if pests invade your commercial property, your customers are going to be unsatisfied. The only way to ensure your customers, property, and reputation are protected from nuisance and dangerous pests is to implement a comprehensive commercial pest control plan from Lake Norman Pest Control. For over 50 years, we have been proud to serve businesses in Cleveland by providing superior protection against all kinds of common pests.
Our commercial pest control process includes thorough inspections, excellent treatments, and ongoing prevention services. If pests are causing problems for your Cleveland business, don't hesitate to contact the professionals here at Lake Norman Pest Control today. We're ready to deliver excellent commercial pest control solutions year-round.