Professional Pest Control For Conover, NC Properties
When Conover area home and business owners try to take care of their pest problems themselves, it can usually make matters worse or simply provide a dangerous, false sense of security. Unfortunately, some local pests will not only threaten your property value but the health of those on your property as well. Attempting to take care of these issues yourself will only increase these risks.
We believe everyone in Conover should have access to affordable, effective pest control care that puts the customer first. That's why our Lake Norman Pest Control service technicians have been satisfying the pest control needs of Conover area home and business owners for over 50 years. With customer satisfaction in mind, we've earned an A+ rating from the Better Business Bureau, a 5-star rating on Google, and the honor of being an Angie's List SuperService. Plus, as a locally-owned and operated business, we take special pride in the way we care for customer needs in our hometown.
Serious pest problems call for serious pest solutions, so don't settle for anything less than a pest-free guarantee backed by decades of customer satisfaction and a track record to prove it. Call us today for an estimate or read more about our services below.
Home Pest Control In Conover, NC
When pest problems threaten your Conover home, most of them can spread dangerous bacteria or degrade your property value over time. At the very least, pests are a threat to your comfort and peace of mind, two things that should be of utmost importance in your home.
That's why DIY pest control methods that yield inconsistent results just aren't worth it. Why stress over danger and damage when there are affordable, guaranteed, professional assurances one phone call away? Let us make what is most important to you, most important to us. Call us today to schedule an appointment with one of our award-winning residential pest control experts.
Why Your Conover Property Needs Pro Lawn Care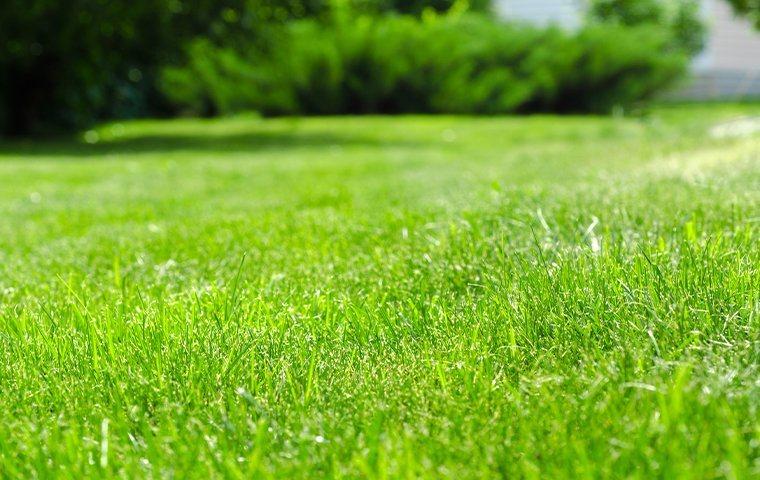 In a place like Conover, your lawn will provide your first line of defense in your fight against pests. If you have lawn-damaging pests in your yard, unhealthy soil conditions, or poor lawn maintenance habits, then you might attract unwanted guests to your property. Many of the most problematic local pests like termites, roaches, rodents, and larger forms of wildlife are attracted to your yard if you don't check off the following boxes:
Clearing clutter from the yard regularly
Controlling moisture buildup
Maintaining soil health and pH levels
While you might be able to make your lawn look great, what are you really doing to make your lawn healthy and less attractive to invasive pests? With Lake Norman Pest Control's advanced lawn care technology, you'll be able to enjoy your most beautiful and healthiest lawn ever. Plus, you'll have the protection of our pest-free guarantee backed by decades of experience. Call us today to schedule a lawn inspection for your Conover property.
What Attracts Ants To Conover, North Carolina Homes?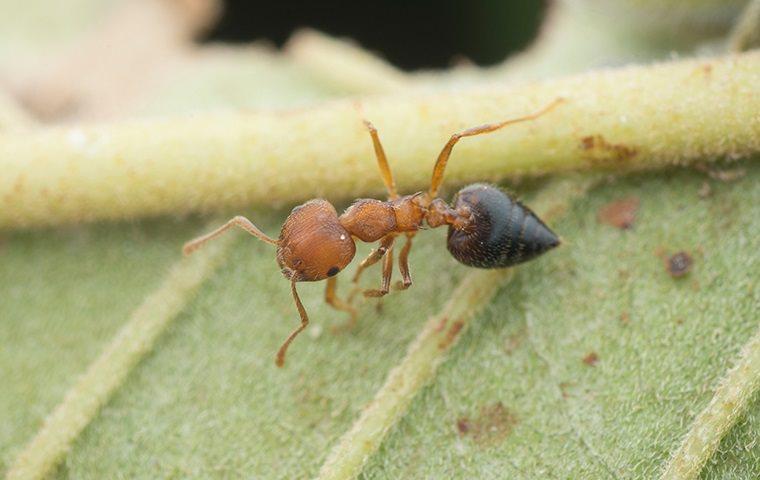 When you spot signs of ants outside your Conover home, it might only be a matter of time before they invade your structure as well. Once they're in, they spread dangerous bacteria or put your home at risk for damage, over time, in a variety of ways. Since most ants are small, numerous, and resourceful in their colonies, the best way to keep them out of your house is to reduce ant attractants to your home. How you do that? Start with the following:
Maintain the lawn properly.
Clean the house regularly.
Manage moisture building.
Store food and trash properly.
While these methods can be useful in limiting ant attraction, nothing provides the kind of guarantee that's backed by 50 years of industry and area experience. Our innovative pest solutions will keep ants off of your property and out of your home with quarterly treatments implemented by professional service technicians. If you want to get rid of current or potential ant problems on your Conover property for good, then give us a call today.
Commercial Pest Control In Conover, NC
As a business owner in Conover, pests will pose all kinds of problems to your property. Unfortunately, their threat to your reputation may be even more concerning than the physical threat to your property. Why risk losing thousands of potential customers with bad reviews on social media when you can get a professional guarantee?
At Lake Norman Pest Control Services, our award-winning technicians will provide a pest-free property, guaranteed. With monthly treatments to the exterior of your facility, we can ensure that your customers will never witness a pest problem in your Conover business, and we will put our 50 years of experience behind that promise. Give us a call today to take the first step towards pest-free bliss.