Professional Pest Control For Iron Station, NC Properties
There are tons of reasons to love living in Iron Station, NC. However, the number of property-invading pests in the area isn't one of them. These pests present many problems, including spreading disease and damaging property. As such, if you are a home or business owner here in Iron Station, you need pest control services that you can trust to keep your property safe.
That's where we come in. At Lake Norman Pest Control, we offer guaranteed residential and commercial pest services to meet the needs of Iron Station homes and business owners. Don't settle for anything less. Contact us today to receive a free quote.
Home Pest Control In Iron Station, NC
When pests get into a home, they cause serious issues. Not only can they cause extensive damage, but they can also spread dangerous diseases that threaten the health of you and your family. Therefore, you need effective pest solutions to keep these unwanted invaders out of your home.
At Lake Norman Pest Control, we offer a variety of residential pest control plans for every need and budget. That means whether you need basic services to keep the most common pests out, or if you need more regular treatments for larger pest issues, we have the solution for you. We also offer green pest control services that utilize only eco-friendly products. What's better, all of our plans are totally guaranteed. That means if pests return after treatment, we'll return to re-treat the problem.
In addition to our pest service plans, we also offer pest-specific treatments. These are great for targeting specific problems within a home. No matter what pest you may be facing, we have a solution that you can count on to fix it. Give us a call today to receive a free quote.
Is It Too Late To Protect My Iron Station Home From Termites?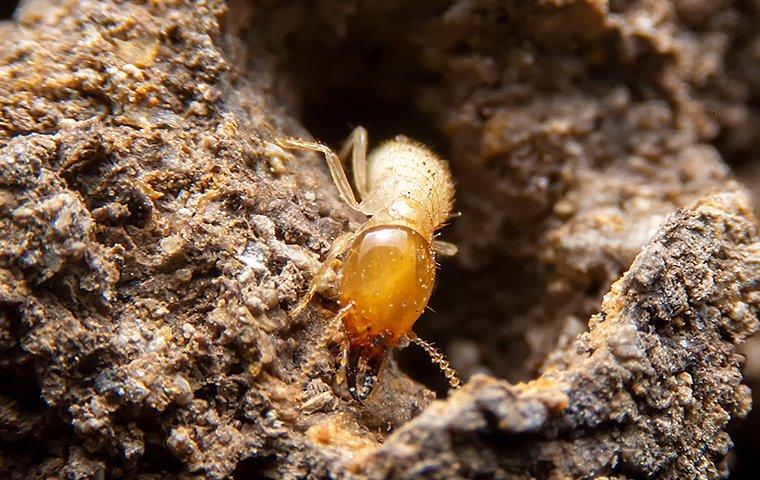 Termites are ant-like insects that feed on cellulose found in wood. In doing so, they destroy the wood in the process. While this process is beneficial to the ecosystem out in the wild, it means costly damage when it takes place in a home. Therefore, it's important always to be prepared for termites.
Termite infestations are hard to detect. As such, the best method of protecting your home is with preventative termite control from Lake Norman Pest Control. We'll come to your home and perform an extensive inspection to identify any termites that might be living on the premises. If no termites are found, we begin with preventative measures to limit your exposure to termite infestations.
It's never too late for professional termite control from Lake Norman Pest Control. Contact us today to learn more about our termite control services.
Why Fleas In Your Iron Station Home Are Worse Than You May Think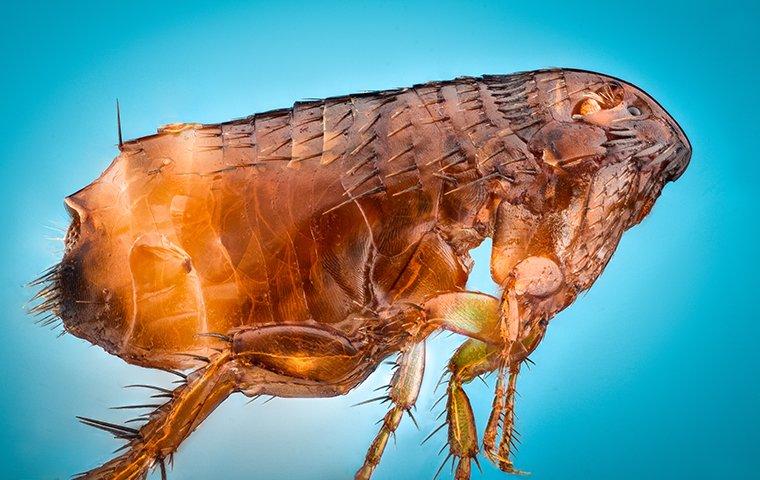 Although they are minuscule in size, fleas can cause big problems for Iron Station homeowners. These small parasites can get into homes while riding on pets or wild animals that come onto the property. Once inside, they can spread out, making them difficult to eliminate. What's worse, fleas pose many threats to both humans and our pets. These include:
Plague
Typhus
Cat Scratch Disease
Tapeworm
As mentioned, fleas are dangerous to both humans and our pets, so effective flea control is imperative if you want to keep your family safe. Contact the professionals here at Lake Norman Pest Control for all of your flea control needs. Give us a call today to get started.
Commercial Pest Control In Iron Station, NC
No two businesses are exactly the same; nor do they require the exact same pest control service. That's why we customize all of our commercial services plans to meet the specific needs of the property we are treating.
We begin with a comprehensive assessment of the property, looking for harborage zones, entry points, and conducive conditions. Based on this evaluation, we develop a treatment plan, specific to your business needs. Treatments may vary but target ants, spiders, crickets, roaches, mice, and rats.
Follow-up visits are integral to keeping your property pest-free. That's why we offer bi-monthly, monthly, or quarterly treatment schedules. That way you can be sure your business is pest-free all year long. To request a free quote, or to learn more about our commercial services, give us a call here at Lake Norman Pest Control.