Professional Pest Control For Mount Mourne, NC Properties
Mount Mourne is an unincorporated community in Iredell County, located about 3.5 miles away from Mooreville. To keep your Mount Mourne home or business free of the area's toughest pests, the professionals here at Lake Norman Pest Control are proud to provide comprehensive commercial and residential pest control solutions. For more than 50 years we have served the residents of Mooreville and the surrounding communities by providing excellent pest management services that will protect your property throughout the entire year. We are committed to finding the most effective solutions for all of your pest problems.
Whether you're dealing with ants, termites, cockroaches, mosquitoes, or other unwanted pests, you can count on the technicians from Lake Norman Pest Control to get rid of them in no time at all. Don't wait for pests to take over your Mount Mourne property and threaten your quality of life. Instead, contact Lake Norman Pest Control today to get started on your journey to a pest-free future.
Home Pest Control In Mount Mourne, NC
As a homeowner, your Mount Mourne home is one of your most important investments. So why would you allow pests to invade your residential property and put that investment at risk? Protect your Mount Mourne home and family from the wide variety of pests that live in our area by working with the skilled technicians here at Lake Norman Pest Control to put into place an effective home pest control plan. We understand how frustrating it is to deal with pest problems in your residential property, which is why we're here to eliminate your pest problems and prevent them from returning. For more information about our residential pest control process, reach out to Lake Norman Pest Control today.
Here Are Four Tricks To Getting Rid Of Ants In Your Mount Mourne, NC Home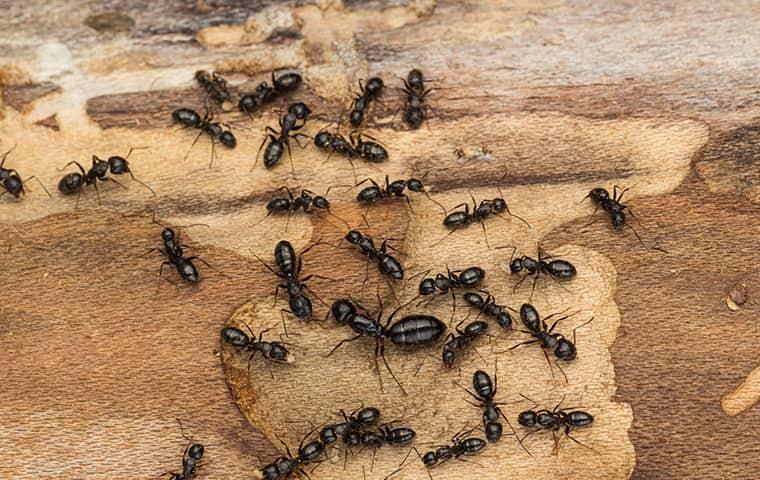 There are nearly one thousand species of ants in the United States. Thankfully, only a few ant species are commonly found in and around Mount Mourne homes. The most common species of ants in our area include odorous house ants, fire ants, little black ants, and carpenter ants. Although most ants typically build their nests outdoors, they may venture into your Mount Mourne home to forage for food or avoid unfavorable outdoor conditions. To rid your home of ants, it's important to first remove factors that may attract them to your property in the first place.
Eliminate potential entry points, such as cracks in your foundation and gaps under your doors and windows.

Remove food sources, such as pet food, open garbage cans, and crumbs.

Reduce sources of excess moisture, such as leaking pipes and faucets.

Contact the experts for professional ant control services.
When it comes to maintaining a pest-free environment in your Mount Mourne home, the professionals at Lake Norman Pest Control can help. Get in touch with us today to learn more about how we handle ant infestations.
Termite Control: Is Your Mount Mourne Home In Danger Of Termite Destruction?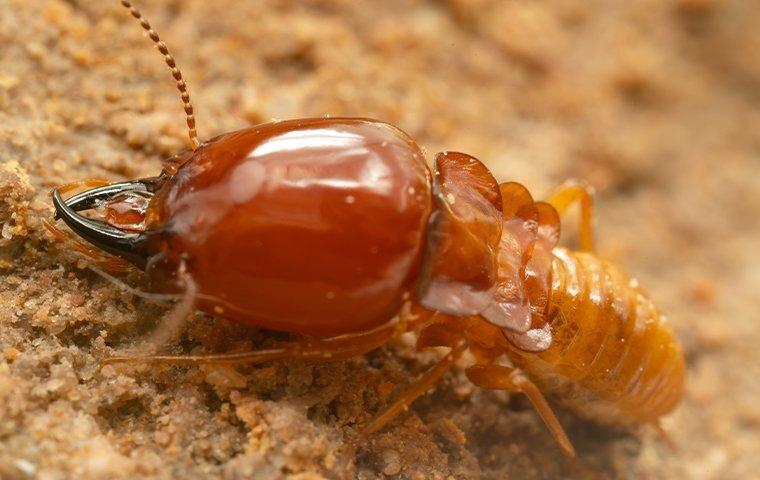 Although Mount Mourne is home to many different types of pests, termites are the most destructive pests that live in and around residential properties. These common insects live in massive underground colonies that can contain over one million termites.
They feed on cellulose, which is a material found in wood, leaf litter, and dung. Unfortunately, termites are capable of causing extensive damage to the structure of your home, especially if they remain undetected.
Without the right protection, your Mount Mourne home is at risk of a termite infestation. That's why the professionals here at Lake Norman Pest Control are proud to offer comprehensive termite control solutions that will protect your residential property from termites throughout the entire year. Our licensed technicians will work with you to identify, control, and prevent termite infestations in the most effective way possible.
Our termite control services are designed to eliminate existing termite problems and prevent them from returning in the future. Take back your property from termites and other pests when you turn to Lake Norman Pest Control for all of your pest control needs.
Commercial Pest Control In Mount Mourne, NC
When you own a successful business, it's your goal to ensure your customers are satisfied with your products and services. But when pests invade your commercial facility, they can cause serious problems that will drive your customers away and ruin your reputation. Whether you want to avoid property damage, disturbed customers, or the spread of disease, it's important to implement a long-lasting commercial pest control plan for your business. At Lake Norman Pest Control, we provide a variety of commercial pest control solutions, including cockroach control, termite control, professional termite inspections, and much more. With our technicians working the job, you can rest easy knowing that the protection of your Mount Mourne business is in good hands. If pests are threatening the success and reputation of your business, Lake Norman Pest Control can help. Give us a call today to learn more about how we handle commercial pest infestations.
There Are Many Ways Fleas Can Infest Your Mount Mourne Home
Have you ever taken the time to learn about fleas and how they get into homes here in Mount Mourne? If not, we would like to share some things with you today. To start, fleas are not mobile pests. They travel fastest when they are on an animal host. Keeping this in mind, it is rare for these insects to find their way into homes on their own. They are much more likely to ride in on a household pet or wildlife invader. What do we mean by wildlife invader? We are talking about rats, mice, squirrels, birds, bats, raccoons, and any other curry or feathery creature that might have an interest in breaking indoors.
The best way to stop fleas is to invest in a total pest prevention plan that includes wildlife. This will go a long way in prohibiting these local biting insects from finding their way indoors. To learn more about your options for this, talk with our flea control team at Lake Norman Pest Control for more details.
What Makes Mice So Dangerous In Mount Mourne?
There are lots of pests that want to live inside your home. Most are almost completely harmless and only cause problems with their presence. Sadly, this is not the case for mice. These local rodents cause tons of problems when they invade.
To start, these pests are dangerous. They spread diseases through their droppings and urine and from the pests they carry inside their fur. In addition to this, mice are destructive. They actively chew holes through walls, tear up fabrics, paper, and insulation, and gnaw on wires, pipes, and items indoors. This can lead to serious problems in your home or business over time.
If you suspect these furry pests have taken over your property, do not hesitate to seek professional rodent control help to get them out fast. We have many amazing options for mouse control at Lake Norman Pest Control. Contact our team today if you have any questions about common rodents in our area or if you are ready to make an appointment for your Mount Mourne property. We will make sure you have everything you need to make an informed decision about services for your property.
Eliminating Bed Bugs: Solutions For Mount Mourne Homeowners
When you wake up with bite marks on your skin, there is a good reason to be concerned. Not knowing where these bite marks are coming from is the biggest reason for worry. We recommend checking whether they run in a straight line or a zig-zag pattern. If so, they were probably caused by bed bugs.
If you notice signs of these pests or notice them crawling around inside your home, you need to find a solution to get them out fast. Your best answer lies with our team at Lake Norman Pest Control. We only use effective and proven strategies to deal with these biting pests. Let us start with a thorough inspection of your interior spaces. We will determine if these pests are around and walk you through our control process. After we are done with our final treatment, you will get a 30-day warranty. If these pests show back up within this time, we will return and retreat for no cost.
Contact us today to learn more about our services and find out how our team can help you with bed bug control here in Mount Mourne.
How To Get Rid Of Mosquitoes On Your Mount Mourne Property
Going outside should never be a chore or something that brings you stress. Nature is beautiful and something that should be able to be enjoyed. Unfortunately, many property owners here in Mount Mourne cannot enjoy their yards without being eaten alive by mosquitoes.
These local flies have a bad habit of biting humans and animals and are known for spreading some harmful diseases. They breed inside pools of stagnant water and can reproduce quickly on wet properties. To find freedom from these pests, you can start by eliminating as many sources of water build-up on your property as possible. This will help to reduce the population of mosquitoes around your yard. This will not, however, solve your problem entirely.
In order to do this, you will have to invest in some form of professional mosquito control. We have many comprehensive options for this at Lake Norman Pest Control. Whether you want to protect an outdoor event for a wedding or are looking for a way to keep these biting pests off your property year-round, we have everything you need here. Reach out to our team today to learn more and get your property the care it needs to fight back against mosquitoes through every season.