Professional Pest Control For Mount Mourne, NC Properties
Mount Mourne is an unincorporated community in Iredell County, located about 3.5 miles away from Mooreville. To keep your Mount Mourne home or business free of the area's toughest pests, the professionals here at Lake Norman Pest Control are proud to provide comprehensive commercial and residential pest control solutions. For more than 50 years we have served the residents of Mooreville and the surrounding communities by providing excellent pest management services that will protect your property throughout the entire year. We are committed to finding the most effective solutions for all of your pest problems.
Whether you're dealing with ants, termites, cockroaches, mosquitoes, or other unwanted pests, you can count on the technicians from Lake Norman Pest Control to get rid of them in no time at all. Don't wait for pests to take over your Mount Mourne property and threaten your quality of life. Instead, contact Lake Norman Pest Control today to get started on your journey to a pest-free future.
Home Pest Control In Mount Mourne, NC
As a homeowner, your Mount Mourne home is one of your most important investments. So why would you allow pests to invade your residential property and put that investment at risk? Protect your Mount Mourne home and family from the wide variety of pests that live in our area by working with the skilled technicians here at Lake Norman Pest Control to put into place an effective home pest control plan. We understand how frustrating it is to deal with pest problems in your residential property, which is why we're here to eliminate your pest problems and prevent them from returning. For more information about our residential pest control process, reach out to Lake Norman Pest Control today.
Here Are Four Tricks To Getting Rid Of Ants In Your Mount Mourne, NC Home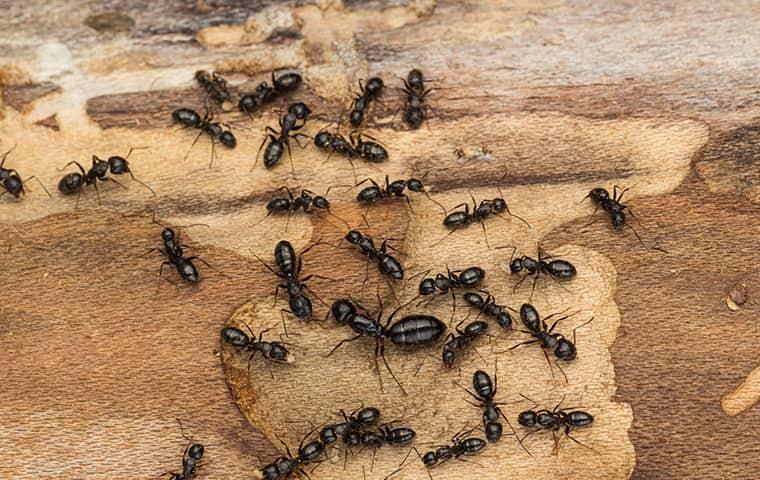 There are nearly one thousand species of ants in the United States. Thankfully, only a few ant species are commonly found in and around Mount Mourne homes. The most common species of ants in our area include odorous house ants, fire ants, little black ants, and carpenter ants. Although most ants typically build their nests outdoors, they may venture into your Mount Mourne home to forage for food or avoid unfavorable outdoor conditions. To rid your home of ants, it's important to first remove factors that may attract them to your property in the first place.
Eliminate potential entry points, such as cracks in your foundation and gaps under your doors and windows.

Remove food sources, such as pet food, open garbage cans, and crumbs.

Reduce sources of excess moisture, such as leaking pipes and faucets.

Contact the experts for professional ant control services.
When it comes to maintaining a pest-free environment in your Mount Mourne home, the professionals at Lake Norman Pest Control can help. Get in touch with us today to learn more about how we handle ant infestations.
Termite Control: Is Your Mount Mourne Home In Danger Of Termite Destruction?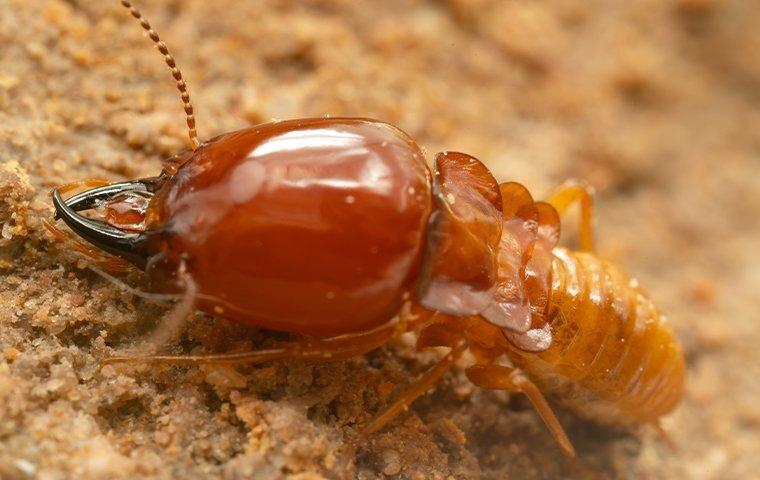 Although Mount Mourne is home to many different types of pests, termites are the most destructive pests that live in and around residential properties. These common insects live in massive underground colonies that can contain over one million termites.
They feed on cellulose, which is a material found in wood, leaf litter, and dung. Unfortunately, termites are capable of causing extensive damage to the structure of your home, especially if they remain undetected.
Without the right protection, your Mount Mourne home is at risk of a termite infestation. That's why the professionals here at Lake Norman Pest Control are proud to offer comprehensive termite control solutions that will protect your residential property from termites throughout the entire year. Our licensed technicians will work with you to identify, control, and prevent termite infestations in the most effective way possible.
Our termite control services are designed to eliminate existing termite problems and prevent them from returning in the future. Take back your property from termites and other pests when you turn to Lake Norman Pest Control for all of your pest control needs.
Commercial Pest Control In Mount Mourne, NC
When you own a successful business, it's your goal to ensure your customers are satisfied with your products and services. But when pests invade your commercial facility, they can cause serious problems that will drive your customers away and ruin your reputation. Whether you want to avoid property damage, disturbed customers, or the spread of disease, it's important to implement a long-lasting commercial pest control plan for your business. At Lake Norman Pest Control, we provide a variety of commercial pest control solutions, including cockroach control, termite control, professional termite inspections, and much more. With our technicians working the job, you can rest easy knowing that the protection of your Mount Mourne business is in good hands. If pests are threatening the success and reputation of your business, Lake Norman Pest Control can help. Give us a call today to learn more about how we handle commercial pest infestations.