Professional Pest Control For Terrell, NC Properties
When pests invade your Terrell home or business, they can do a lot more damage than you can imagine. Unfortunately, this damage is far more than structural. Pests can create dangerous health hazards on your property for your family, customers, or employees. That's why you need the most effective form of pest control in the Carolinas, offered by Lake Norman Pest Control.
We believe everyone should have access to the highest quality pest control in the Southeast. That's why our services and our rates are designed to keep your best interests at the forefront of our minds. At Lake Norman Pest Control, we take pride in providing the following benefits to all of our Terrell area customers:
50 years of experience
A+ rating with the BBB
5-stars on Google
Angie's List SuperService
Pest-free guarantee
Call us today to take your first step towards a pest-free property, guaranteed.
Home Pest Control In Terrell, NC
As a homeowner in a place like Terrell, you have to be especially careful about the way you take care of pests on your property. If you choose to utilize DIY pest control methods on your property, you could be at risk of property damage, health hazards, and more as the infestations linger.
To protect your home from termites, rodents, roaches, and other invasive pests in a guaranteed way, partner with an award-winning Lake Norman Pest Control technician. With over 50 years of experience and the track record to prove it, we proudly claim the top spot as Terrell's premier option for pest control. Call us today to schedule an inspection or to find out more about our pest-free guarantee.
Four Ways To Care For Your Lawn In Terrell, NC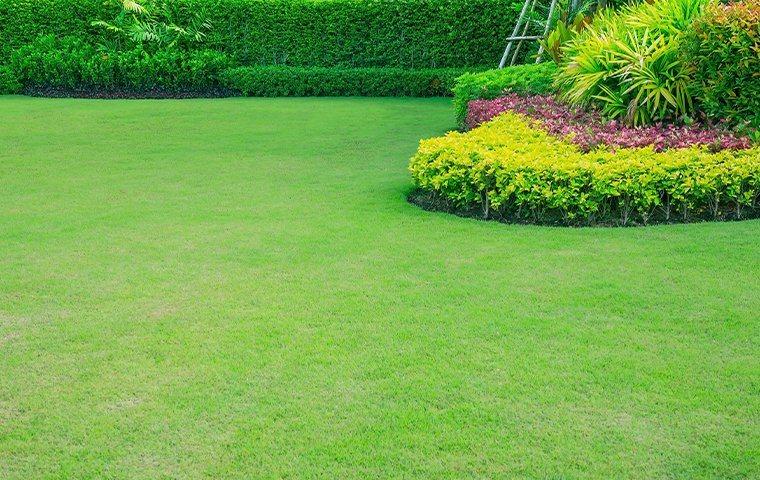 As a homeowner in Terrell, you might put a lot of emphasis on the way your lawn looks. However, what you should really be worried about is how well your lawn repels local pests. You may not realize that your lawn provides the first line of defense on your property against invasive pests like termites, rodents, ants, and more. Just because your lawn looks good doesn't necessarily mean that it is healthy enough to repel these property invaders. Here are four ways to ensure that you have a beautiful, healthy lawn:
Mow the lawn consistently.
Pick up clutter around the yard regularly.
Maintain a consistent watering regimen.
Partner with the lawn care professionals at Lake Norman Pest Control.
When you create a healthy lawn with the help of a professional lawn care technician, your lawn will have the proper moisture dispersion and pH balance to fend off unwanted pests before they even get near your home. Give us a call today to get an estimate on our pest-repelling lawn care services.
Do Rodents In Terrell, North Carolina Carry Diseases?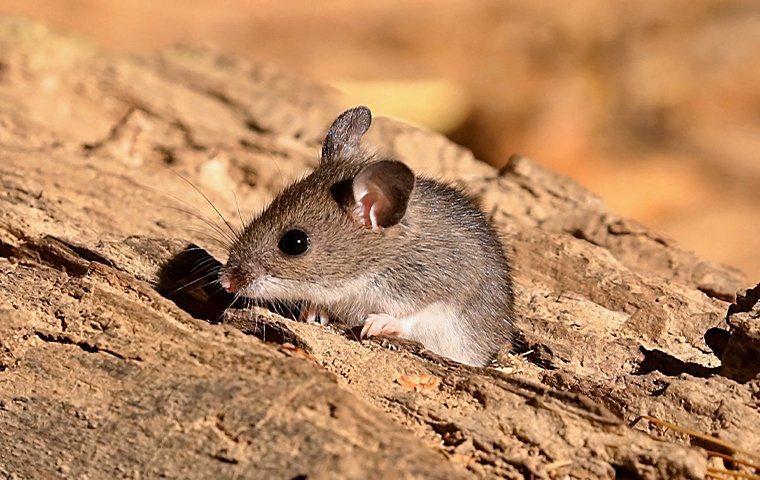 Rodents are some of the most problematic home invaders in the Terrell area. The most common rodents in our area include mice, rats, squirrels, and chipmunks. Along with chewing incessantly on your stored goods, electrical wiring, AC ducts, and more, rodents are a health hazard to your family. Since rodents spend most of their lives searching for food in dumpsters and landfills, they will spread dangerous bacteria around your property, especially your meal-preparation areas and stored food. That's why rodent infestations often lead to harmful illnesses like salmonella, E. coli, and more.
Rodents are attracted to homes with poorly kept lawns, cluttered low-traffic areas like garages and basements, and poorly stored food and trash. Taking care of these problems can you help reduce your chances of a rodent invasion, but rodents are nearly impossible to control once you incur an infestation.
Since rodents can reproduce rapidly within your walls, it can be very hard to keep up with your DIY rodent control methods. That's why the safest and most effective form of rodent control is partnering with a Lake Norman Pest Control professional. With a thorough inspection, we will get to the root of the problem and identify conducive conditions that could be attracting more rodents, all while implementing our trapping and monitoring devices. We will follow up regularly until the problem is taken care of. Don't let rodent problems linger and become dangerous to everything that matters most to you. Give us a call at the first sign of trouble.
Commercial Pest Control In Terrell, NC
When you own a business in a town like Terrell, you can't put enough emphasis on your reputation in the community. Word travels fast, thanks to social media, and one pest problem in your facility could turn your business into the talk of the town (in all the ways you'd rather not be). So you have to ask yourself, is it really worth taking a chance on?
Instead of allowing pests to stress your day-to-day operations, why not partner with the pros that can guarantee a pest-free property? We have over five decades of experience in serving local businesses like yours, which is why our service technicians are the most highly rated and decorated in the Terrell area. Call us today to set up an inspection for your commercial facility, today.
Signs Of Bed Bugs In Your Terrell Home
Bed beds are parasites that require your blood in order to lay their eggs. And because they're nocturnal, it's very possible that you might have them in your Terrell home but not even understand to what extent. Here are a few signs that might indicate a bed bug outbreak in your home:
Eggs, egg casings, or young bed bugs
Rust-colored splotches on bed linens that are likely blood stains
Waking up with lots of bites that you don't remember
A strong mold-like odor
Fecal matter that is nestled in living room furniture or mattresses
Adult bed bugs that are alive or dead
If you notice any of these signs, the best thing to do is call Lake Norman Pest Control. We are the industry's leading bed bug experts with more than 60 years of experience. If we locate bed bugs during our inspection, we'll provide you with a prep sheet and then move into our room-by-room treatment. We'll return a week later for a re-inspection and make any additional treatments. For more information on bed bug control in Terrell, please call us today
Are All The Mosquitoes In Terrell Dangerous?
The mosquitoes that arrive in Terrell each spring have the capability to be dangerous, but not all are. Some species are linked to equine encephalitis as well as West Nile virus, and they are also known to cause heartworm in dogs. Not every species is associated with the same illnesses and not every member of a species is capable of causing infection. A mosquito has to feed off of something diseased first and even then, they have around a 1% chance of causing issues. Even though the odds might seem inconsequential, it's still important to take mosquito bites seriously. Additionally, some people will experience allergic reactions to mosquitoes, so they should all be taken seriously.
At Lake Norman Pest Control, we provide seasonal mosquito control treatments that work to keep our community safe. Our skilled technicians use highly effective backpack misters that can address every nook and cranny of a yard. This method allows us to evenly disperse products while treating places like shrubbery, trees, and other hard-to-reach hiding spots. We perform these services on a monthly basis during the season so that locals can enjoy their properties again and gain peace of mind. For more information on dealing with pesky mosquitoes, please call us today and get started on our effective mosquito control services in Terrell.
Natural Ways To Make Your Terrell Home Less Appealing To Termites
Rather than let termites infiltrate your Terrell home, try these natural tips to keep them away:
Fix moisture issues. Rather than allow leaks to accumulate, fix them immediately, whether they're inside or outside of the home. It's also important to rectify mold issues and water damage.
Keep wood in good condition. Make sure that the wood around your home is properly treated, either with paint, stain, or lacquer. This includes porches, sheds, decks, and siding.
Be cognizant of wood sources. If you put mulch beds into direct contact with your foundation, you may be making a bridge for termites. Instead, always maintain at least 20 inches of barrier space. You'll also want to store firewood at least 25 feet away from your home and make sure that it is stored neatly and covered with a tarp.
Ask for help. There is no option more reliable than professional help when it comes to deterring termites from your home. Consider working with a pest control company for more help with termites.
At Lake Norman Pest Control, we provide free inspections and install the Sentricon® with Always Active™ baiting system, which comes with our warranty. For more information on our termite control services in Terrell, please call us today.
The Best Flea And Tick Control For Your Terrell Property
Fleas and ticks are two parasitic pests that can become trouble if they make their way to your Terrell property. They spread around due to wildlife, rodents, and even your household cats and dogs. These pests can be the source of serious health issues such as Lyme disease, tularemia, and tapeworm, amongst many other issues. Because flea and tick prevention requires a multi-faceted approach, the best solution is professional help from the team at Lake Norman Pest Control.
Our company is dedicated to keeping all of our customers safe, which is why we abide by Integrated Pest Management (IPM) standards in all of our flea and tick work. We want to understand how these pests are getting to your property and what's keeping them around. Our process will always begin with a comprehensive property inspection. Our technicians will use this information in order to understand the best course of action for your property. We use cutting-edge technology and the latest products to treat your home, yard, and everywhere in between. And because we follow IPM methods, we will also ensure that your entire team or family has an understanding of the preventive measures that they can take to avoid future flea and tick problems. For more information on our flea and tick control, please call us today.