Professional Pest Control For Todd, NC Properties
There is always something to do around Todd, especially during the summer when it seems there are music events to enjoy almost every night. From the Todd General Store on Friday nights to Todd Community Park, there will be something for everyone!
Whether you listen to music in the park, host people at your home, or do something else in the community, you don't want anything to impede your fun. But one thing that can throw off your plans is the unexpected intrusion of pests.
As community members, Lake Norman Pest Control's mission is to keep local homes and businesses protected from pests. It is important to foster a relationship with our clients to provide the best possible services we can. With Lake Norman Pest Control, you will always receive Ashe County Pest Control with high-quality treatments and professional customer care.
Home Pest Control In Todd, NC
Residential properties take a lot of work to maintain, and while you can do many things using DIY methods, pest control is not one. Pests are unpredictable, and it requires expertise to control and prevent them effectively.
With Lake Norman Pest Control, you don't have to waste your time with DIY pest solutions. When you work with us, you can expect:
Quality pest control at an affordable price
Free estimates
Discounts on regular service agreements
EPA-approved pest control treatments
Service plans to target specific pests and suit your needs
Lawn and turf care options to keep your yard healthy and pest-free
High standards and professionalis
Consistent, on-time, and attentive care
Customer service you won't get anywhere else
Lake Norman Pest Control can keep your home free of pests. We can help you determine which services you will benefit from most. Contact us today and request your free estimate to get started.
What Termites Could Mean For Your Todd Property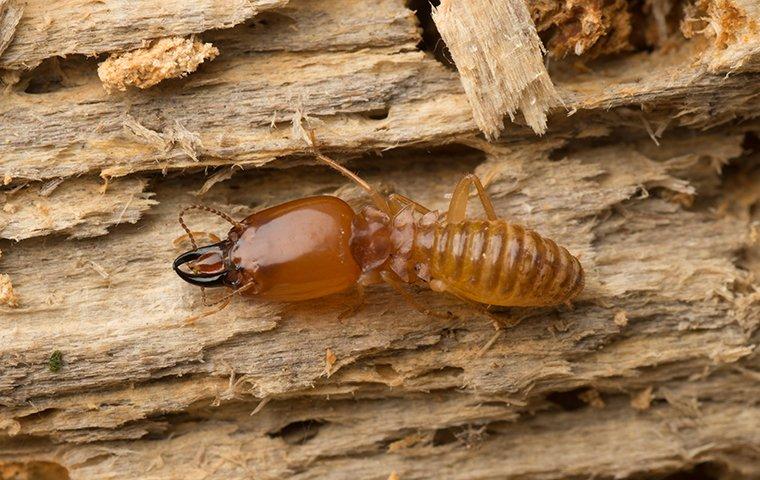 While termites are a common pest, their presence is not something to take lightly. Termites are known as "silent destroyers" because they often go unnoticed when they infest, sometimes for months or years. During this time, a termite colony can do severe property damage.
Here are some of the ways a termite infestation can affect your home:
Cause damage to the foundation
Weaken integrity of the structure
Cause collapses, especially in older homes
Reduce the home's value
Although termites don't spread diseases or bite people, they can affect allergies and asthma as they create dust, shed, and produce waste. And because some termites are attracted to water-damaged or decaying wood, the presence of this pest can indicate a moisture and mold problem.
If you are worried about termites, you should call us at Lake Norman Pest Control. We offer specialized termite control services, including a free inspection.
Tips For A Cockroach-Free Todd, North Carolina Home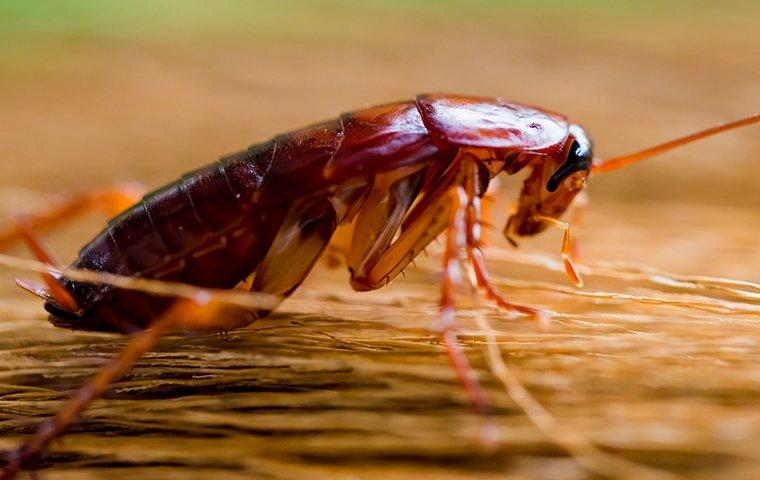 Cockroaches are a persistent pest, making it challenging to keep them out once they have infested; but it is possible by using these expert-recommended prevention and control tips:
Keep Your Home Organized: Removing clutter will help make it easier to clean and eliminate food sources.
Clean Regularly: Focus on food debris in the kitchen and eating areas, getting behind heavy appliances when possible.
Store Food Properly: Airtight containers are best for dry goods and the refrigerator for produce.
Secure Garbage And Compost: Use bins with tight-fitting lids and clean them out when necessary.
Maintain Your Yard: Keep the lawn and shrubbery cut short, remove organic debris, and unclog gutters and drains.
Address Moisture Problems: Fix poor ventilation, leaky pipes, and faucets, and use dehumidifiers in the basement and garage areas.
The best tip to keep your Todd home cockroach-free is to contact Lake Norman Pest Control. We can help with cockroaches and many other pests!
Commercial Pest Control In Todd, NC
The problems with pest infestations are endless and include how easily they can destroy a reputation. Pests on commercial property can jeopardize the entire business. The best way to ensure this doesn't happen to you is by working with reliable commercial pest control professionals.
As a locally owned company, Lake Norman Pest Control wants to see all other businesses succeed, which is why we offer commercial pest control services to:
Restaurants
Offices
Industrial Complexes
Nursing Homes
Property Management
And Many More Businesses
Our plans are customized to meet the needs of each client. The services we offer include, but are not limited to:
Ant Control
Bed Bug Control
Flea Control
Hornet, Yellow Jacket, And Wasp Control
Mosquito Control
Rodent Control
Termite Control
Whether you need monthly, bi-monthly, or quarterly treatments, we can design the best plan for you. Don't wait until pests are a problem; contact us at Lake Norman Pest Control to protect your business.