Quality Pest Solutions For Wildwood Park, NC
Wildwood Park, NC is a lovely community, and a great place to live. It's filled with charming homes, green trees, and the beauty of nature. There's a lot to love around here, and local pest populations couldn't agree more. These intruders seek entry into our homes and businesses all year long, exposing us to the dangers of pest infestation. If you want to effectively guard your Wildwood Park property from infestation, you should call in the pest professionals.
That's where we come in. Lake Norman Pest Control is North Carolina's premier source of quality pest control solutions. For over 50 years, we've been servicing homes and businesses throughout Iredell County and the surrounding areas, providing year-round pest control and lawn care services. Our safe, effective extermination services are affordable, and 100% reliable. Get in touch with us to get your free service quote.
Home Pest Control In Wildwood Park, NC
It's scary to think about, but your home is vulnerable to household pest infestation. If these intruders infest your home, not only do they compromise the structure of the house, but they also compromise the well-being of your family and loved ones. There's a lot at stake, and it's not worth the risk. The best way to protect your Wildwood Park home from pest infestation is with ongoing services from the professionals at Lake Norman Pest Control. Our residential pest control services guard your home from a broad range of household pests, some of which include ants, bed bugs, bees, fleas, stinging insects, mosquitoes, termites, and many others. We also do thorough real estate inspection, TAP insulations, and dock services.
Not only do we provide pest elimination, but we also offer a large selection of yard maintenance services. Some of our lawn care solutions include fertilization, lime application, pre-emergents, weed control, herbicidal edging, aeration, overseeding, fungicide, and lawn/turf dying. All of our treatments are EPA approved, and completely safe for you and your loved ones. Call us today to address your residential pest control needs. We offer discounts on regular service agreements, and always put your satisfaction at the very top of our priority list.
What Wildwood Park Homeowners Ought To Know About Termite Control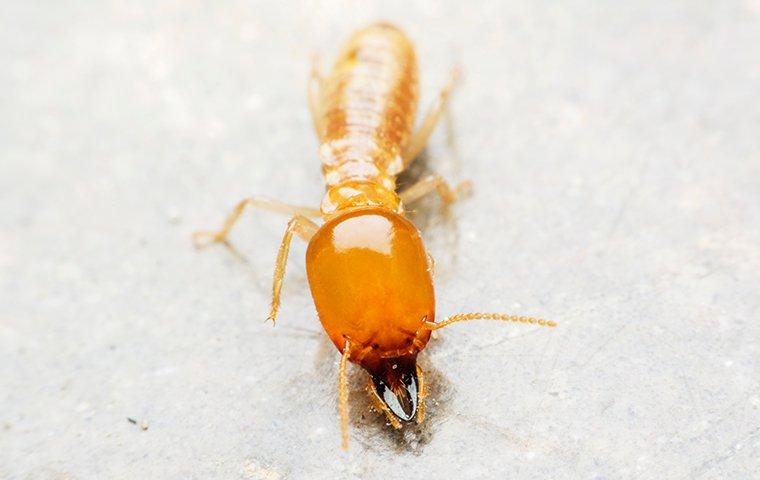 Termites are highly destructive pests that can cause large-scale property damage to your Wildwood Park home.
To give you an idea of the scope of damage they can cause, the NPMA estimates that properties in our country alone spend five billion dollars every year on termite repair and prevention costs. That's a lot of money. Add on the fact that most homeowners insurance plans don't cover termite damage, and it can become much too overwhelming.
These wood-eating pests feed on and burrow through damp, rotting wood. They create intricate pathways called gallery tunnels, where they nest and travel from site to site, spreading their populations. This weakens the wood, and damages the structural integrity of your home, putting you and your loved ones in danger.
Lake Norman Pest Control is your best source of protection. We offer year-round termite control and prevention services that give you the comfort of knowing your home and loved ones are completely protected from the dangers of termite infestation. Contact us today to set up a thorough inspection.
Four Ways To Minimize Mosquitoes In Your Wildwood Park Backyard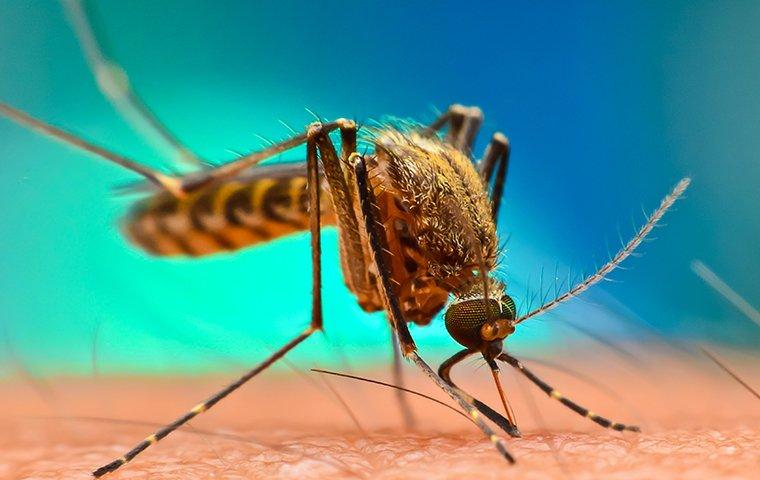 Mosquitoes are vector pests that are capable of transmitting a long list of diseases into their hosts. That's why it's important to know how to avoid mosquito activity.
Here are four ways to protect yourself from mosquitoes, and minimize their presence in your backyard:
1. Use mosquito repellent spray and natural deterrents around your yard.

2. Eliminate sources of standing water (containers, old tires, birdbaths, buckets, etc.).

3. Correct drainage problems (faucets, hoses, pipes, gutters, sprinklers).

4. Fill tree holes with expanding foam to stop mosquitoes from nesting in them.
Here at Lake Norman Pest Control, we're proud to provide complete mosquito control and prevention treatments that guarantee the total protection of your Wildwood Park property. Contact us today to guard your yard from the presence of mosquitoes.
Commercial Pest Control In Wildwood Park, NC
If you own a business here in Wildwood Park, it's important to be conscious about the possibility of pest infestation. It can have detrimental effects on your facility and your business as a whole, which is why professional pest solutions are the best way to go. The team at Lake Norman Pest Control provides dependable commercial pest control services that local business owners can trust.
We service a variety of businesses, such as HOA and property management, nursing homes, offices, industrial complexes, restaurants, and many others. We customize our solutions to meet your needs, and that of your facility, working with you to come up with the right approach. Our follow-up services are available bi-monthly, monthly, or quarterly, and they're always scheduled at your convenience. Contact us to learn more about our commercial pest control services, and how we can help you.