Professional Pest Control For Catawba, NC Property Owners
Are you tired of finding destructive and disease-spreading pests in your Catawba home or business? Are you looking for a way to protect your property from pests throughout the entire year? If so, look no further than Lake Norman Pest Control. For more than 50 years, we have been committed to protecting people and properties from pests by utilizing the most effective pest management strategies available.
Our experienced technicians have the skill and expertise needed to rid your Catawba property of current pest problems and prevent them from returning in the future. Whether you're dealing with termites, mosquitoes, cockroaches, or other pests, you can count on Lake Norman Pest Control to get rid of them in no time at all. Take back your property from pests when you partner with the professionals at Lake Norman Pest Control today!
Home Pest Control In Catawba, NC
Pest problems can happen to anyone. Rodents, insects, and a wide range of other pests are always searching for new ways to invade your Catawba property and make themselves at home. Unfortunately, invading pests are a major threat to the security of your property and the health of your family. Pests spread diseases, contaminate food items, and cause costly damage to the structure of your home. To ensure your Catawba home remains free of pests throughout every season, the professionals here at Lake Norman Pest Control provide outstanding residential pest control solutions. We provide services to handle all kinds of pest problems, including termites, fleas, bees, bed bugs, ants, mosquitoes, and more. If you're ready to experience life without pest problems, turn to Lake Norman Pest Control today. We can provide excellent treatments that will protect your Catawba home all year long.
Here's The Most Effective Way To Control Termites Living In Your Catawba, NC Home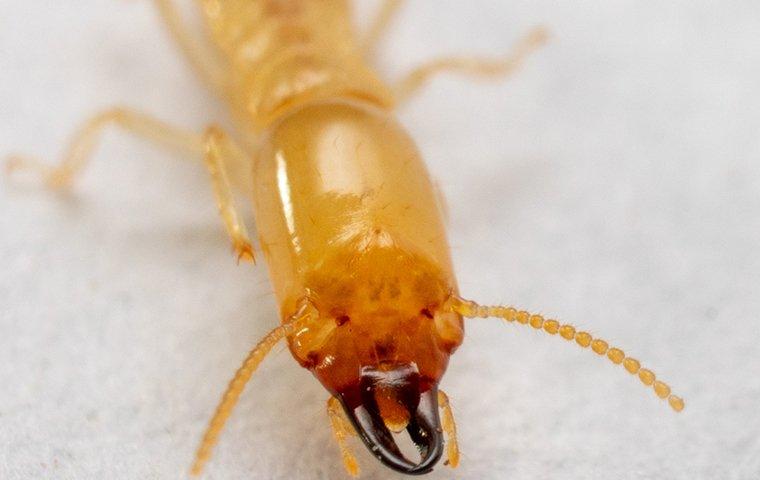 Most people are aware of the extensive damage termites can cause to residential and commercial properties. These tiny insects might not look like much of a threat, but when they work together, they cause significant damage that can cost hundreds, or even thousands of dollars to repair. To protect your Catawba property from termites and the damage they cause, keep the following termite control tips in mind.
Remove wooden materials, such as logs and tree stumps, from your lawn.

Clear thick foliage away from your exterior walls.

Locate and seal gaps in your foundation.

Replace water damaged wood.

Eliminate sources of excess moisture, such as leaking pipes and faucets.

Clean debris from your gutters and ensure your downspouts direct water away from your property.
Termite prevention tips are helpful, but they aren't a replacement for professional termite control services. At Lake Norman Pest Control, we take pride in offering effective services for all kinds of pest problems, including termites. Trust the protection of your Catawba home or business to the professionals from Lake Norman Pest Control. We'll work with you to find a solution for all of your termite control needs.
How To Prevent Cockroaches In Catawba, NC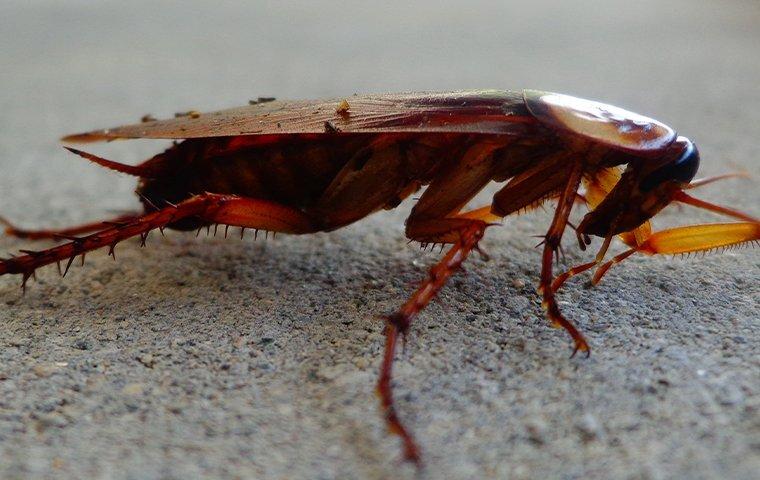 Few pests are as disturbing and filthy as cockroaches. These large, oval insects thrive in hot humid weather and prefer to live in dark, damp areas that provide plenty of food. Unfortunately, residential and commercial properties provide everything cockroaches need to survive.
When it comes to preventing cockroaches from taking over your Catawba property, it's important to remove factors that could attract cockroaches in the first place. Avoid attracting cockroaches to your home or business by implementing the cockroach prevention tips below.
Keep your property clean and free of clutter.

Store all food items in airtight containers or out of reach of cockroaches.

Never leave pet food out overnight.

Eliminate potential entry points by sealing gaps in your foundation and installing door sweeps.

Empty the trash regularly and equip your trash bins with tight-fitting lids.
The best way to prevent cockroaches is with professional cockroach control services from Lake Norman Pest Control. Don't hesitate to reach out to us today for more information about our cockroach control options.
Commercial Pest Control In Catawba, NC
The goal of every business owner is to provide excellent products and services that will keep their customers satisfied and returning for more. However, if your customers spot pests running around in your Catawba commercial facility, they won't want to visit your establishment again in the future. Give your business the complete pest protection it needs by working with the professionals here at Lake Norman Pest Control to put into place an effective commercial pest control plan. Whether you own a restaurant, office space, or other local business, you can count on Lake Norman Pest Control to protect it from the area's toughest pests. We are committed to keeping your Catawba business pest-free by utilizing a wide range of comprehensive commercial pest control solutions. Give us a call today for more information about our commercial pest control process.
Reduce Mosquitoes Around Your Catawba Yard With These Tips
Nothing ruins playing outside when the weather's nice more than finding mosquitoes have invaded your property. Not only do mosquitoes leave behind itchy welts after feeding, but also, they're known to transmit diseases like the West Nile virus. For this reason, it's vital to keep the mosquito population as low as possible. Some ways you can accomplish this include:
Eliminate standing water: Mosquitoes thrive when near water sources. Keep them away by eliminating all sources like puddles, clogged gutters, leaking pipes, and more.
Practice landscaping: Whether you do it yourself or hire a professional, it's important to keep the grass mowed, bushes trimmed, and overgrown plant life reduced to lower your property's attraction to mosquitoes.
Use natural repellents: Some plants and smells like citronella naturally repel mosquitoes due to their scent. Try planting them strategically to lower the overall attraction of your yard to mosquitoes.
While these practices can help, for the best protection against mosquitoes in your yard, professional mosquito control in Catawba is your best option. Our team has the training and resources needed to address active infestations while helping you prevent future infestations from occurring, letting you play outside to your heart's content.
Say goodbye to mosquitoes in your yard for good with our treatments. Contact Lake Norman Pest Control today to discuss your mosquito control needs and enjoy mosquito-free living that lasts.
How Can I Tell If My Catawba Home Has Bed Bugs?
Bed bugs are one of the worst pests to deal with in your home, thanks to the mental stress they cause while feeding on human blood while you're sleeping. Also, to make matters worse, bed bugs are often hard to detect, thanks to their small size.
Fortunately, there are signs you can watch for to determine if you have bed bugs in your home.
Your sheets and blankets have bloodstains on them.
You find small clusters of bites present on your body.
You smell a strong odor throughout the house.
You or your family have increased allergies or asthma attacks.
You see live bed bugs.
If you suspect or observe a bed bug infestation, don't try to tackle the problem on your own. Bed bugs are resistant to standard treatments, especially the DIY kind. Our team is committed to providing long-lasting bed bug control solutions through exceptional treatment protocols for unmatched results.
Are you ready to enjoy a bed bug-free home no matter what? Reach out to Lake Norman Pest Control today to explore your bed bug control options and regain control of your home for good.
How To Reduce Your Risk For Fleas Around Your Catawba Yard
If you have pets or a wild, unmaintained yard, chances are you're at risk for a flea infestation. Given enough time, fleas can make your pets miserable, attach themselves to you, and reproduce rapidly, ensuring you never have a moment's peace. Fortunately, you can reduce your risk of a flea invasion and flea bites by following these strategies:
Maintain pet treatments: If you have pets, you can't afford to let their protection against fleas (and ticks) lapse. These treatments are often the first and last line of defense.
Landscaping matters: A well-maintained yard can lower your chances of attracting other animals that carry fleas, like rodents and nuisance wildlife.
Vacuum often: Vacuum all carpet and furniture often to limit your chances of any flea eggs hatching inside, creating more problems.
Our team is ready and able to handle all your flea control needs from start to finish. We'll carefully eliminate today's infestation while helping you take the steps needed to prevent future flea problems.
Don't let flea bites and other problems make home life miserable a moment longer. Contact Lake Norman Pest Control today to get rid of fleas in your home and say goodbye to itchy bites for you and your pets.
Protect Your Dock In Catawba With Help From Lake Norman
All parts of your property can be beautiful and inviting. More importantly, they can be inviting to different types of pests. One area often neglected is the dock. With enough time and a lack of preventative care, your dock can become a haven for anything from spiders to mosquitoes and more.
At Lake Norman Pest Control, we know that's unacceptable, which is why we've developed dock pest protection methods, ensuring all parts of your property remain accessible. Our team uses state-of-the-art equipment and the latest pest control methods for unmatched results you can count on to keep your dock pest-free.
In addition, our dock treatment is 100% green, ensuring no harm to the surrounding water and aquatic life during the pest removal process. Whether you need a one-time or ongoing treatment plan, we have you covered, making it easy to experience peace of mind every day.
Protect your dock from different types of pests with our dock treatments. Reach out to Lake Norman Pest Control today to discuss your needs and get back to enjoying the water with those who matter most.