Professional Pest Control For Catawba, NC Property Owners
Are you tired of finding destructive and disease-spreading pests in your Catawba home or business? Are you looking for a way to protect your property from pests throughout the entire year? If so, look no further than Lake Norman Pest Control. For more than 50 years, we have been committed to protecting people and properties from pests by utilizing the most effective pest management strategies available.
Our experienced technicians have the skill and expertise needed to rid your Catawba property of current pest problems and prevent them from returning in the future. Whether you're dealing with termites, mosquitoes, cockroaches, or other pests, you can count on Lake Norman Pest Control to get rid of them in no time at all. Take back your property from pests when you partner with the professionals at Lake Norman Pest Control today!
Home Pest Control In Catawba, NC
Pest problems can happen to anyone. Rodents, insects, and a wide range of other pests are always searching for new ways to invade your Catawba property and make themselves at home. Unfortunately, invading pests are a major threat to the security of your property and the health of your family. Pests spread diseases, contaminate food items, and cause costly damage to the structure of your home. To ensure your Catawba home remains free of pests throughout every season, the professionals here at Lake Norman Pest Control provide outstanding residential pest control solutions. We provide services to handle all kinds of pest problems, including termites, fleas, bees, bed bugs, ants, mosquitoes, and more. If you're ready to experience life without pest problems, turn to Lake Norman Pest Control today. We can provide excellent treatments that will protect your Catawba home all year long.
Here's The Most Effective Way To Control Termites Living In Your Catawba, NC Home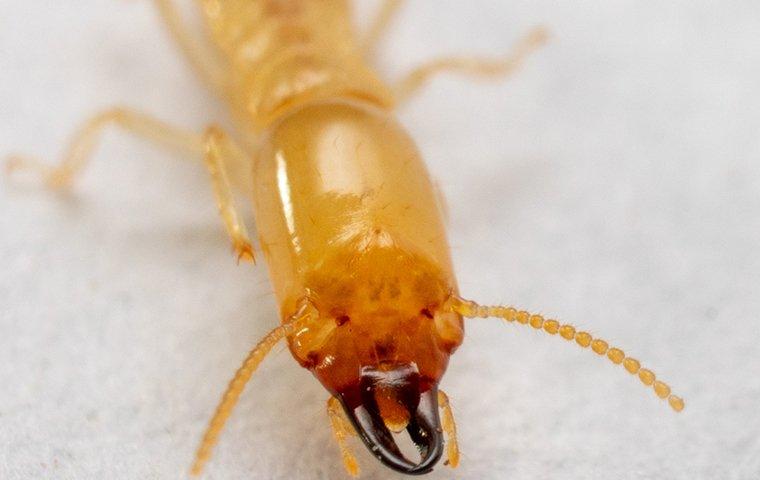 Most people are aware of the extensive damage termites can cause to residential and commercial properties. These tiny insects might not look like much of a threat, but when they work together, they cause significant damage that can cost hundreds, or even thousands of dollars to repair. To protect your Catawba property from termites and the damage they cause, keep the following termite control tips in mind.
Remove wooden materials, such as logs and tree stumps, from your lawn.

Clear thick foliage away from your exterior walls.

Locate and seal gaps in your foundation.

Replace water damaged wood.

Eliminate sources of excess moisture, such as leaking pipes and faucets.

Clean debris from your gutters and ensure your downspouts direct water away from your property.
Termite prevention tips are helpful, but they aren't a replacement for professional termite control services. At Lake Norman Pest Control, we take pride in offering effective services for all kinds of pest problems, including termites. Trust the protection of your Catawba home or business to the professionals from Lake Norman Pest Control. We'll work with you to find a solution for all of your termite control needs.
How To Prevent Cockroaches In Catawba, NC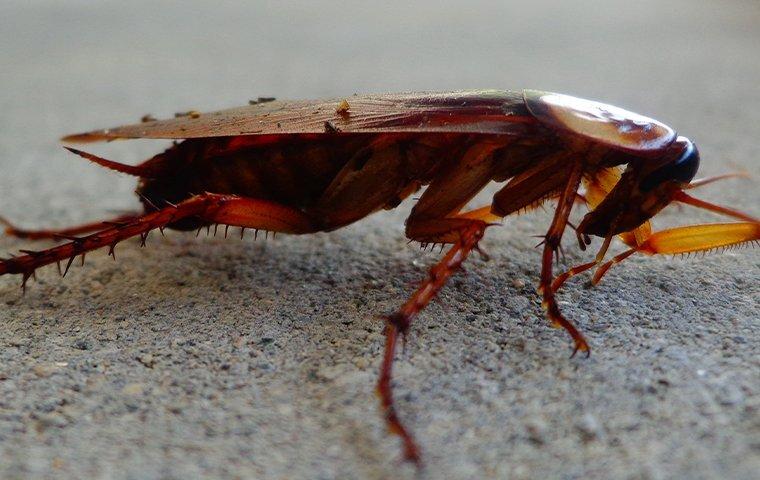 Few pests are as disturbing and filthy as cockroaches. These large, oval insects thrive in hot humid weather and prefer to live in dark, damp areas that provide plenty of food. Unfortunately, residential and commercial properties provide everything cockroaches need to survive.
When it comes to preventing cockroaches from taking over your Catawba property, it's important to remove factors that could attract cockroaches in the first place. Avoid attracting cockroaches to your home or business by implementing the cockroach prevention tips below.
Keep your property clean and free of clutter.

Store all food items in airtight containers or out of reach of cockroaches.

Never leave pet food out overnight.

Eliminate potential entry points by sealing gaps in your foundation and installing door sweeps.

Empty the trash regularly and equip your trash bins with tight-fitting lids.
The best way to prevent cockroaches is with professional cockroach control services from Lake Norman Pest Control. Don't hesitate to reach out to us today for more information about our cockroach control options.
Commercial Pest Control In Catawba, NC
The goal of every business owner is to provide excellent products and services that will keep their customers satisfied and returning for more. However, if your customers spot pests running around in your Catawba commercial facility, they won't want to visit your establishment again in the future. Give your business the complete pest protection it needs by working with the professionals here at Lake Norman Pest Control to put into place an effective commercial pest control plan. Whether you own a restaurant, office space, or other local business, you can count on Lake Norman Pest Control to protect it from the area's toughest pests. We are committed to keeping your Catawba business pest-free by utilizing a wide range of comprehensive commercial pest control solutions. Give us a call today for more information about our commercial pest control process.