Professional Pest Control For Charlotte, NC Properties
Charlotte is one of the best places to visit and to live in all of the Southeast. However, that doesn't mean we get to skip out on the pest problems that plague our region. Fortunately for you, your home, or your business, Lake Norman Pest Control provides the kind of pest control that you can count on when it matters most. Don't you want the most impressive track record when what matters most to you is on the line? Here's what we have to offer that some companies can't:
50 years of experience
A+ rating with the BBB
5-stars on Google
Angie's List SuperService
Pest-free guarantee
Call us today to take your first step towards a pest-free home or business in Charlotte.
Home Pest Control In Charlotte, NC
As a homeowner in Charlotte, you have a lot to worry about to take care of your property, especially if you want to keep up with the neighbors. However, if you're not taking care of pest problems properly, they'll bring property damage, health hazards, and more to your Charlotte home.
Instead of relying on your own methods of pest control that will most likely prolong an infestation, why not partner with the most experienced and most decorated group of pest control technicians in the Carolinas? With five decades of experience and a pest-free guarantee backed by a proven track record, we have everything we need to give you the assurances you're looking for when it comes to protecting your home and family from pests. Call us today to schedule an inspection with one of our residential pest control experts.
Termite Control: Everything Charlotte Property Owners Need To Know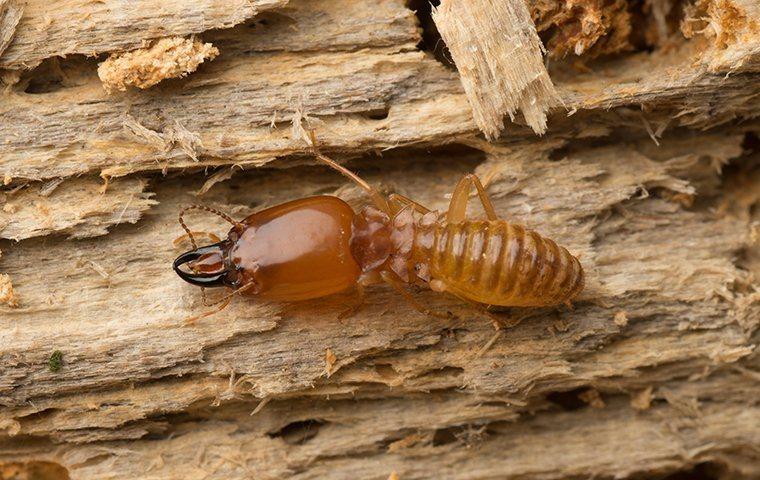 When Termites invade your Charlotte property, you might not realize it until thousands of dollars worth of damage has been incurred. These wood-eating pests will work under your home and within your walls for months at a time before you even realize you have a problem. That's why it's important to spot a termite infestation early by recognizing the following signs:
Mud tubes along foundation walls
Visible damage to exposed wood
Shed wings of termite swarmers
Tightening around doors and windows
If you do notice these signs, it's time to get professional help. There's nothing you can do to eradicate an entire termite infestation with anything you can buy at the store, or create in your home. If you're trying to stop a termite problem before it occurs, then you might consider better moisture control practices around your property. Using dehumidifiers in the crawlspace and maintaining the lawn will reduce the chances of a termite infestation, as termites are looking for moist soil and moisture-damaged wood to consume.
Even if you control moisture properly, however, nothing provides a guarantee like our Lake Norman Pest Control termite prevention plan. Give us a call today to schedule a professional termite inspection that could save you thousands of dollars.
How To Stop Spider Infestations Before They Start In Your Charlotte Home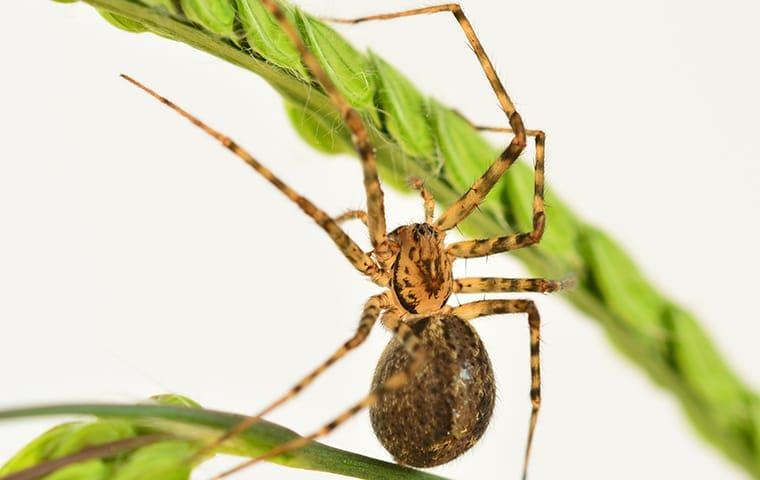 Spiders might not be dangerous to humans (in most cases), but unsightly webs and surprising visitors in the shower do not make for a very comfortable environment in your home. Unfortunately, spiders are very resilient to most store-bought pest control products. Even though they can be difficult to control on your own, spiders will become uninterested in your home if they do not find a sustainable source of their favorite food: other pests.
If you can limit pest activity on your property, then you can reduce spider attraction to your home. Here are the best things you can do on your own to accomplish this mission:
Maintain the lawn properly.
Store food and trash securely.
Clean regularly.
Keep the low traffic areas of the home clutter-free.
While these methods will reduce your chances of a spider infestation, nothing provides a guarantee the way partnering with a Lake Norman Pest Control residential technician can. With comprehensive pest control services, we can eliminate pest activity on your property, including spiders. As with all of our services, these services are backed by our 100% pest-free guarantee. Give us a call today to schedule an appointment with one of our experts.
Commercial Pest Control In Charlotte, NC
When you own a business in a place like Charlotte, there is way too much competition to be dealing with pest problems. Thanks to social media, every pest problem has the potential to wind up in front of thousands of prospective customers. So can you really afford to rely on the inconsistent results of store-bought remedies and DIY pest control efforts?

When you partner with Lake Norman Pest Control, you're getting the benefit of over 50 years of pest control experience and the latest in industry-leading pest-prevention methodologies. You simply can't beat a pest-free guarantee backed by that much experience and hundreds of five-star reviews on Google. Give us a call today to schedule an inspection with one of our award-winning commercial pest control technicians.