Professional Pest Control For Hopewell, NC Properties
As a Hopewell home or business owner, it's incredibly important to protect your property from pests. In a place like Hopewell, we get all kinds of dangerous and destructive pests, looking to invade your home or business and put you at risk of health hazards, property damage, and more. That's why so many home and business owners in the Hopewell area trust Lake Norman Pest Control with all of their pest control needs.
Why are we the best choice for pest control in Hopewell? We have:
Over 50 years of industry and area experience
Award-winning customer service technicians
An A+ from the Better Business Bureau
Angie's List super-service qualification
A 100% pest-free guarantee
So when you're dealing with a pest infestation on your Hopewell property, go with the professional assurances that have kept the Hopewell area clean for decades. Call us today for an estimate on residential and commercial pest control methodologies.
Home Pest Control In Hopewell, NC
As a homeowner, it's your responsibility to create a property that is safe, comfortable, and enjoyable for everyone who resides in your home. Unfortunately, pests like termites, rodents, roaches, and more will threaten your health and your property.
In the face of expensive damage and dangerous disease, you can't afford to settle for the kind of pest control that doesn't have your best interests in mind. What if, instead, you had a residential pest control expert at your disposal, offering a pest-free guarantee backed by over 50 years of industry and area experience? Call us today to set up an appointment.
Termite Control: Tricks For Hopewell Properties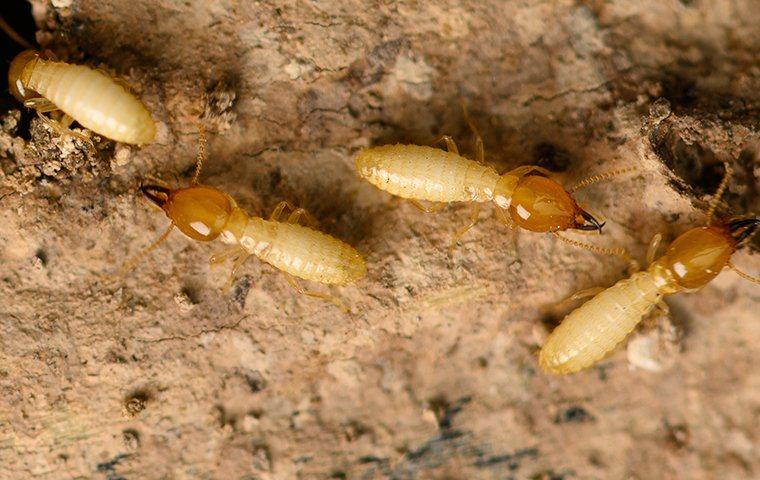 While termites may not cause significant damage to your home in a matter of weeks, they will do significant damage to your home, over time. If you allow an unseen termite infestation to remain active on your property for over 18 months, you could be putting your investment at risk. That's why it's essential to get a professional termite inspection and ensure that your home does not currently have a problem. Once you are certain that you don't have a problem, then you can focus on prevention.
There may not be a great way to get rid of termites once they are on your property, but there are a few things you can do on your own to limit your chances of incurring a termite infestation:
Limit moisture buildup.
Replace rotting wood immediately.
Maintain the lawn properly.
Store firewood off the ground, away from the home.
By doing these activities, you can help avoid an infestation, but not in a manner that can give you much assurance. Unfortunately, there are no effective forms of DIY termite prevention. At Lake Norman Pest Control, our innovative pest technicians provide the kind of termite protection you need in the face of thousands of dollar's worth of damage.
We'll start with an inspection and a quote on an eradication plan in the event of current issues. If the inspection is clean, we'll discuss our industry-leading termite prevention methods and how we can provide you with a termite-free home for good. If you want guaranteed termite protection that you can count on when it matters most, give us a call today.
Four Solutions To Hopewell's Rodent Problems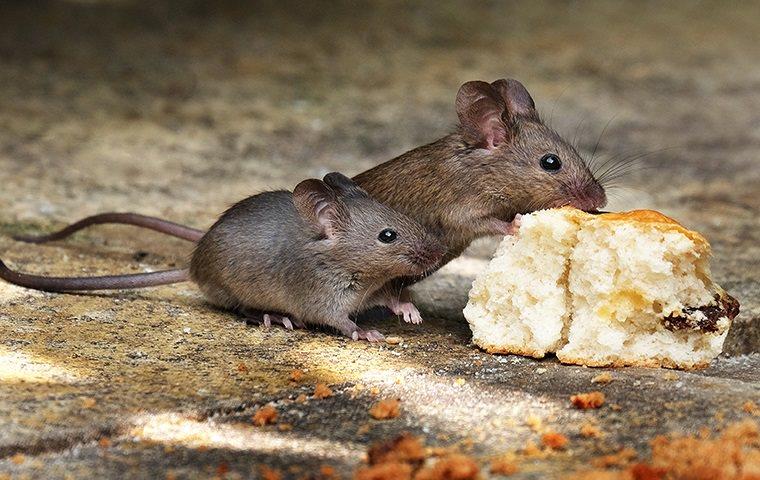 In a place like Hopewell, there are a variety of rodents like squirrels, mice, and rats that can plague your home and property. These pests will not only damage your property inside and outside your home with their sharp teeth and constant desire to gnaw on everything, but they'll also spread dangerous medical risks as well. Rodents can spread bacteria around your home, leave toxic feces lying around, and even transmit the rabies virus, in certain cases.
To protect your home and family, it's important to practice the following rodent-prevention steps:
Store food and trash properly.
Clear and maintain the lawn regularly.
Keep low-traffic areas clutter-free.
Get professional help immediately.
Once you spot a rodent infestation, it's important to eradicate the threat before allowing rodents time to reproduce, which they will do very rapidly within your walls. The safest and most effective way to do so is by enlisting the professional services of Lake Norman Pest Control. Call us today to get guaranteed rodent protection provided by friendly, knowledgeable service technicians.
Commercial Pest Control In Hopewell, NC
When you're a business owner in the Hopewell area, pest control needs to be one of your top priorities. While many local pests will invade your facility to destroy inventory and threaten your employees and customers, nothing threatens your reputation in the community like customers spotting a pest problem in your Hopewell commercial facility.
In light of the damage that social media can do to your property if you have a pest problem, you need the kind of pest control company that can guarantee you a pest-free facility. With innovative pest solutions, monthly treatments, and over 50 years of industry and area experience, we have everything you need to have peace of mind about the pest problems in your business. Give us a call today to schedule an appointment.