Pest Control Solutions That Actually Work In Turnersburg
When pests threaten your property, whether it's a home or business, they'll cause a variety of urgent problems. Here in Turnersburg, we often get more pests than we'd like because of our enjoyable climate. But that climate is just one of the many reasons why we love it so much.
At Lake Norman Pest Control, we take pride in protecting Turnersburg residents because we're Turnersburg residents ourselves. Our team has decades of experience serving the local community, and we're committed to satisfying every single customer we encounter.
By trusting Lake Norman Pest Control, you're not only getting the benefit of guaranteed professional solutions, you're also getting the very best treatments in the Turnersburg area at reasonable prices that won't break your budget. This kind of service, along with our 50+ years of industry experience, has earned us the following accolades:
A+ rating from the Better Business Bureau
5-star rating on Google
Angie's List SuperService Award
If you want to protect your home or business with the best, then your search has come to an end. Give us a call to get started or read more about our specific residential and commercial packages that can create a pest-free environment in your home or business.
Home Pest Control In Turnersburg, NC
Pest problems in your home are not only a threat to your property and home but a threat to your health as well. Many of the same pests that can cause expensive damage to your home or yard can also bring contaminants within your walls, endangering you and your family.
In order to protect what matters most to you, pest prevention needs to be one of your top priorities. If you're trying to keep pests out on your own, then you'll only wind up frustrated with continued infestations. Instead, call Lake Norman Pest Control to discuss our service packages and find out which one suits your property and budget needs the best.
From specific pest treatments like termite and mosquito control to general pest control services, we have the experience and knowledge to meet all of your pest defense needs. Some of our continuous pest prevention packages even include a pest-free guarantee between quarterly visits. For the pest-free property you've always wanted, call Lake Norman Pest Control at the first sign of a problem.
Quality Lawn Care Services In Turnersburg, North Carolina
If you look around Turnersburg, you may feel the pressure to keep your lawn looking beautiful. However, if you knew how an unhealthy lawn can attract many different pests, you might be more concerned with the health of your lawn (which is not necessarily the same as its aesthetic quality).
A green lawn is great, but Lake Norman Pest Control can provide the kinds of professional services that create the first line of defense against pests. Our professional lawn care services include:
Aeration/overseeding
pH balance services
fungicide services
moisture management
All of these activities will create your healthiest lawn ever, allowing you to rest assured that your lawn is repelling pests for you while you enjoy the view of a beautiful, healthy lawn. Give us a call today to find out about our ongoing lawn care services that help keep dangerous pests and wildlife off of your property.
How To Prevent Rodents From Infesting Your Turnersburg Home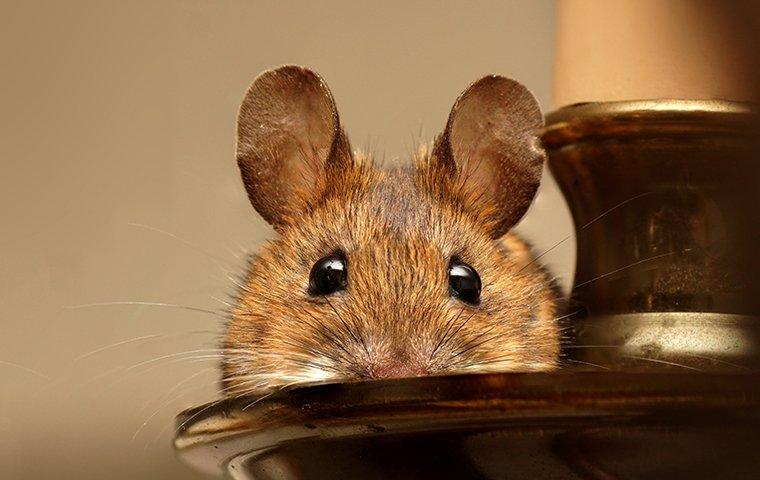 Rodent infestations will endanger your health and your home very quickly. Armed with sharp teeth and flexible bodies, all rodents (from mice to rats, squirrels, and more), can widen cracks in your home's foundation and squeeze into your attic through vents, chimneys, or damaged shingles.
Once they're in, they'll reproduce rapidly and spread dangerous bacteria all over your house. Some even carry the rabies virus. Trying to eradicate an infestation yourself will almost always result in a prolonged infestation or a dangerous encounter with a defensive mother, so prevention is crucial.
The best ways to limit rodent activity include:
Proper lawn care
Secure food and trash storage
Regular cleaning and decluttering
Homeowners who rely on these methods alone are still exposing themselves to the risk of an infestation. But don't worry! Lake Norman Pest Control provides some of the most innovative rodent eradication and prevention methods in the industry. We understand North Carolina rodents because we've been dealing with them for 50 years. Don't you want that experience on your side? Give us a call today to schedule an inspection. We can take care of your rodent problems before your home is overrun.
Commercial Pest Control In City, ST
As a business owner in Turnersburg, you understand how important your reputation is in the community. And with all kinds of pests wanting to invade your property, you can never be too careful with your pest-prevention practices. Unfortunately, all it takes is one customer posting on social media about a pest problem in your facility to cost you thousands of potential customers.

At Lake Norman Pest Control, we commit to serving our commercial clients with the same kind of excellence with which we run our business. Satisfying every single customer is our goal, and we know it's your goal too. That's why we offer the most effective and eco-friendly pest-eradication solutions, so we can take care of any pest problem before customers notice.
We also offer guaranteed continuous services that ensure a pest-free facility in between monthly visits or we'll take care of the problem at no additional charge. Give us a call today to set up a customizable plan for any kind of business and property needs.
What Attracts Termites To Certain Turnersburg Homes?
Termites are notorious for their ability to cause extensive damage to homes. Understanding what attracts termites to certain Turnersburg homes is crucial in preventing infestations and protecting your property.
There are several factors that can make a home more susceptible to termite activity. Excessive moisture in and around the home, such as leaky pipes, faulty drainage, or improper ventilation, can create favorable conditions for their infestation. Wood-to-soil contact can also be an issue. When wood components of a structure come into direct contact with the soil, it provides an easy access point for termites. Keep a barrier of inorganic material between soil and wooden structures.
Homes with excessive wood debris, decaying logs, or woodpiles close to the structure are more likely to attract termites. Termites can also squeeze through even the tiniest cracks and gaps in the foundation, walls, and utility lines. These entry points allow termites to access your home's interior and establish colonies.
If you are worried about termites around your home and want to ensure you do everything possible to prevent them, contact Lake Norman Pest Control today for professional termite control.
Our trained technicians will inspect your home to identify any active termite infestations. Then we'll implement a plan to eliminate any active infestations and keep termites from returning, keeping your home and wallet protected from termites and the damage they can cause.
How To Deter Hornets And Wasps From Your Turnersburg Property
Hornets and wasps can threaten the safety and enjoyment of your Turnersburg property. Their aggressive nature and painful stings make it essential to deter them from nesting near your home.
As painful as an encounter with a stinging insect can be, you want to do everything possible to avoid them. Here are some tips to keep hornets and wasps at bay:
Keep outdoor eating areas clean and promptly remove any spills or food debris.
Secure trash bins with tightly fitting lids and regularly dispose of garbage.
Seal cracks and crevices around the exterior of your home.
Consider landscaping with plants less appealing to these pests, such as herbs or native species.
Keep vegetation trimmed and away from the structure to eliminate potential nesting sites.
Avoid provoking hornets and wasps by not disturbing their nests or swatting at them.
If you have stinging insects on your property, do not try to remove them on your own.
Instead, contact us immediately for stinging insect control and removal. Our trained technicians can safely remove the nests around your property and help keep them from returning, so you can enjoy your yard without worrying about a painful stinging insect interaction.
Why Pet Owners In Turnersburg Need To Prevent Fleas
If you have ever owned a pet, you know the issues that fleas can cause for your four-legged friends. Fleas are known for their bites, which can cause intense itching and irritation in humans and pets. Frequent scratching and biting can lead to skin infections and other secondary complications.
Some pets are allergic to flea saliva, and even a single bite can trigger an allergic reaction. Flea allergy dermatitis can cause severe itching, hair loss, redness, and inflammation, requiring veterinary treatment. In severe infestations, fleas can cause anemia, particularly in young or small pets. Experts characterize anemia as decreased red blood cells, leading to weakness, fatigue, pale gums, and potentially life-threatening consequences if left untreated.
Fleas can also transmit various diseases to pets, such as Bartonella (cat scratch disease), tapeworms, and even certain bacterial and viral infections. Protecting your pets from fleas is crucial for their overall health and well-being.
While you can take steps to prevent fleas, like keeping your pets up to date on their flea-prevention medication, the best solution is to partner with Lake Norman Pest Control for professional flea control. We can quickly eliminate fleas around your home and develop a pest control plan to keep them from returning.
Tips For Installing Christmas Lights In Turnersburg
The holiday season in Turnersburg is a time for festive decorations, including dazzling Christmas lights. But installing Christmas lights can turn the exciting Holiday season into a nightmare. Between dealing with tangles, burnt-out lights, and that one strand that goes out for no reason, putting up your lights can be a miserable experience.
If you want to put up lights yourself, it is important to prioritize safety. Here are some tips for a stress-free and safe Christmas light installation process:
Inspect your lights before installing them
Use LED lights that produce less heat and are less attractive to pests
Ensure lights don't come in direct contact with vegetation
Use clips or hooks to secure your cords and wiring
After the holiday season, store your lights in airtight containers to keep pests from chewing on the wires or getting tangled.
If you want to enjoy a beautiful Christmas light display without worrying about ladders, extension cords, and other installation headaches, call us for professional Christmas light installation. We will give you and your family a Christmas light display that puts everyone in the holiday spirit without the headache.