Professional Pest Control For Westport, NC Properties
Located on the western side of Lake Norman, the town of Westport, NC, is a really beautiful place to live. This Charlotte suburb provides rural charm, and a friendly neighborhood energy that can't be beat. However, that doesn't make us immune to the natural threat of pest infestation. Pest activity is a year-round occurrence here in Westport, and that means our homes and businesses are put at risk. That's why we highly recommend securing ongoing protection from a team of pest professionals.
Here at Lake Norman Pest Control, we provide year-round home pest control and lawn care services to properties throughout Lincoln County, and the surrounding areas. We've been North Carolina's premier pest control company for over 50 years, and we're proud to offer quality, affordable, and guaranteed pest solutions that our valued customers can count on. Reach out to us today to get started. We'll provide you with a free quote, and schedule your inspection as soon as possible.
Home Pest Control In Westport, NC
We offer an endless selection of extermination treatments, and yard maintenance services. Our residential pest control solutions provide full coverage from a variety of household pests, such as ants, bed bugs, bees, fleas, stinging insects, mosquitoes, termites, and many others. In addition to safe extermination and elimination services, we also provide real-estate inspections, TAP insulation services, dock services, and Christmas light installation.
Our service plan packages offer you customized solutions to meet your needs. We offer a unique treatment schedule and set of services for each individual property, because no two infestations are the same. In terms of our lawn care solutions, we offer fertilization, lime application, pre-emergents, weed control, herbicidal edging, aeration, overseeding, fungicide, and lawn/turf dying. Get in touch with us to get your free service quote, and we'll get the ball rolling.
The Importance Of Quality Termite Control In Westport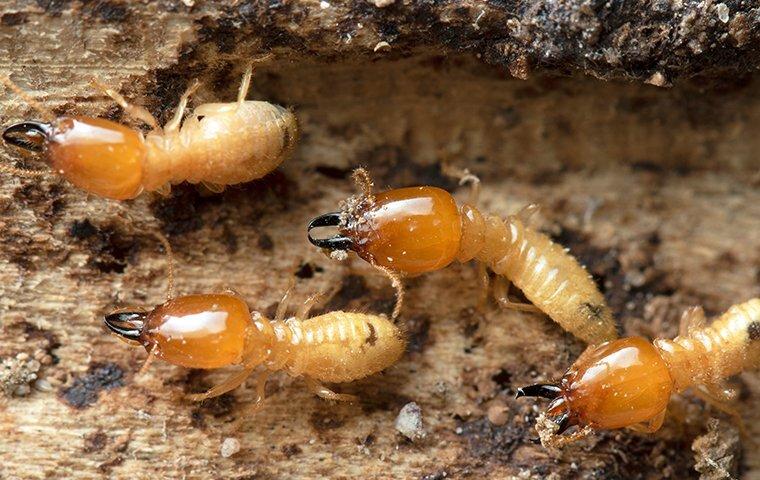 Termites can cause serious property damage, which threatens the safety of your structure, and all those inside of it. As wood-eating pests, termites feed on the structural timbers of your home or business, effectively weakening the construction from the inside out. This can cause the building to rot over time, making it unsuitable for occupancy.
Not only can termite damage put your safety at risk, but there are also financial repercussions to consider. The NPMA estimates that termite repair and prevention services cost U.S. property owners over $5 billion dollars every year. That's a lot of money for an issue that could have been largely prevented.
In order to effectively reduce your chances of experiencing termite damage, we highly recommend calling in the pest professionals. The team at Lake Norman Pest Control is highly experienced in dealing with termite infestation, and we know what it takes to successfully exterminate them from your property, guaranteed. Call us today to learn more about our termite services.
Are The Cockroaches In Westport Harmful?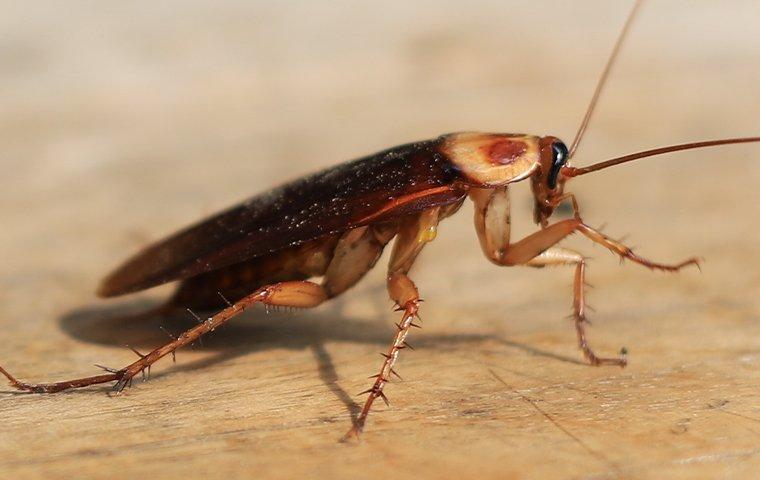 Discovering cockroach activity in your home or business is a real nightmare, and it can have some serious consequences for your health. The fact of the matter is that cockroaches crawl around in filth, travel through sewage, and feed on decaying matter. They pick up a ton of germs and pathogens, which they spread around our properties when they infest.
Cockroaches contaminate food sources and vulnerable surfaces, and they also leave droppings throughout the property. This can lead to a variety of adverse health consequences, such as typhoid fever, cholera, gastroenteritis, dysentery, listeriosis, salmonellosis, and many others.
These are serious illnesses that can worsen over time if not addressed in a timely and effective manner. If you want to protect your Westport property and those inside of it from the dangers of cockroach infestation, it's a good idea to rely on help from the pest professionals. Contact Lake Norman Pest Control today to discuss your cockroach control and prevention needs.
Commercial Pest Control In Westport, NC
No matter what kind of business you run here in Westport, it's important to address your pest control needs. Commercial infestation can have large-scale consequences for your business and everyone inside of it, which is why professional pest management services are the best way to go. Lake Norman Pest Control provides dependable commercial pest solutions to a variety of businesses. Some of the properties we cover include HOA and property management, nursing homes, offices, industrial complexes, restaurants, and many others.
All of our pest solutions are custom-designed to meet your needs, and we always schedule appointments at your convenience to make the entire process as hassle-free as possible. Once our initial treatment is completed, we'll come back bi-monthly, monthly, or quarterly for follow-up services. Our satisfaction guarantee promises you lasting, pest-free results that you can trust all year long. Reach out to us to learn more about our commercial pest control solutions.