Professional Pest Control For Drums Crossroads, NC Properties
The small town of Drums Crossroads, NC, is a pleasant place to live, work, and play. However, local home and business owners aren't the only ones who think so. Pest populations are present all year long here in North Carolina, and that means local properties are vulnerable to the dangers of pest infestation. Infestation is a nightmare that you want to avoid at all costs, trust us. Luckily, you've come to the perfect place for year-round pest protection.
Lake Norman Pest Control provides complete pest control and lawn management solutions to homes and businesses throughout all of Caldwell and Catawba counties, as well as the surrounding areas. With over 50 years of experience in the complete detection, extermination, and prevention of pest infestation, our company has the knowledge and expertise to get the job done, guaranteed. Contact us today for safe, effective, and reliable extermination services.
Home Pest Control In Drums Crossroads, NC
To protect your Drums Crossroads home from household pest infestation, Lake Norman Pest Control offers a variety of customizable treatment plans to meet your needs:
Same-day priority service.

Total coverage against all general household pests (except bed bugs and WDO).

Indoor and outdoor treatments (outbuildings, porches, garages, patios, decks, playgrounds, etc.).

Bi-monthly treatments.
Everything featured on My Elite Service Plan +

Year-round pest coverage.

Mosquito, tick, fire ant, flea, and ornamental pest reduction in yard.

Additional monthly mosquito services over the summer.
Environmentally-safe extermination techniques and products.

Regular treatments for spiders, ants, crickets, and rodents.

Bi-monthly treatments.
Meant for pests with short breeding cycles.

Regular treatments for spiders, ants, crickets, and rodents.

Monthly treatments.
Custom solutions based on soil content, grass type, ornamentals, climate, and more.

6 treatments per year.

7-step treatment plan (pest elimination, fertilization, lime application, pre-emergents, weed control, ornamental bed pre-emergent weed control, and herbicidal edging).

Bi-monthly treatments.

Free, no-obligation lawn evaluation.
Whatever kind of pest problem you're facing, you don't have to face it alone. We're here to help. Get in touch with us today to discuss your home pest control needs in Drums Crossroads, NC, and how we can help protect your home all year long.
Are You Looking For Quality Lawn Care Services In Drums Crossroads?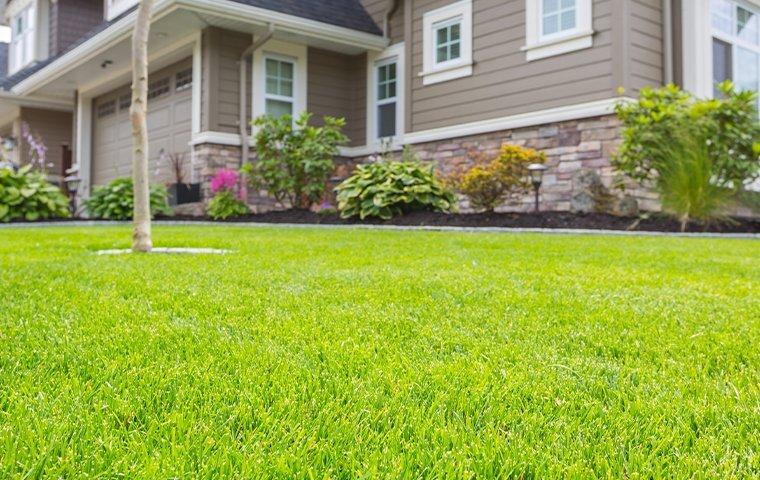 Having a healthy yard involves a lot more than the color of the grass; there is an entire ecosystem trying to function throughout your lawn.
A healthy lawn is full of nutrients and lush soil that gives us cleaner air by absorbing toxins and pollutants. The soil needs to be healthy in order for vegetation to grow, and if you want healthy soil, you need to make sure it gets its share of moisture and oxygen.
Additionally, a healthy lawn is also less conducive to pest activity, protecting your property from infestation. Yet another incentive to maintain your yard. The truth is, maintaining a yard is difficult, which is why your best bet is professional lawn care services.
Call the team at Lake Norman Pest Control today for quality fertilization services and complete lawn treatments to keep you yard protected throughout the year.
Four Tricks To Keeping Rodents Off Your Drums Crossroads Property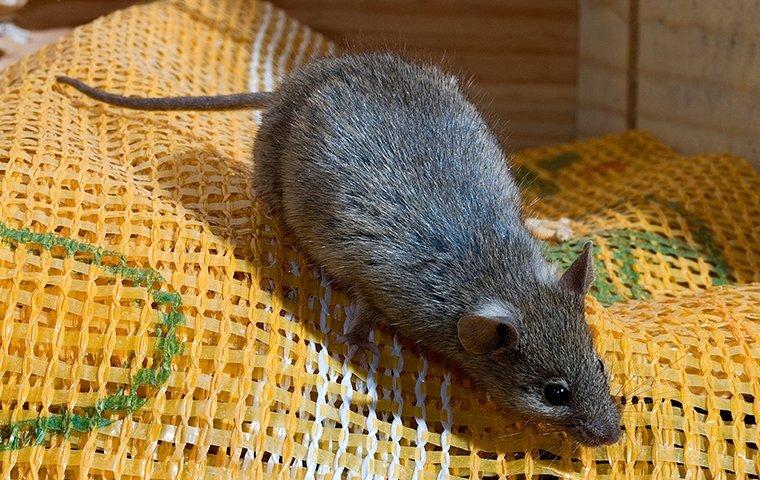 When rodents get into our properties, we feel invaded and unsafe, and for good reason. They are unsanitary pests that can cause health hazards, as well as serious structural damage. If you want to prevent rodents from infesting your property, here are four tricks to keep in mind:
1. Block off entry points, and seal up cracks and crevices around the property.

2. Eliminate excess moisture around the home; consider using dehumidifiers.

3. Maintain a high level of cleanliness; remove clutter and vacuum regularly.

4. Prevent access to food sources, and store trash in a tightly sealed metal container.
These are all great ways to reduce your exposure to rodents, but the truth is, none of them completely guarantee results all on their own. The best approach is to get professional rodent control and prevention services. Lake Norman Pest Control is here to address all of your rodent control needs. So, give us a call today, and we'll get the ball rolling.
Commercial Pest Control In Drums Crossroads, NC
The best way to guard your business from infestation is by calling in the team at Lake Norman Pest Control. Our commercial pest control services guard your home from a broad range of household pests, some of which include ants, bed bugs, bees, fleas, stinging insects, mosquitoes, termites, and many others. We service a broad range of properties, including HOA and property management, nursing homes, offices, industrial complexes, restaurants, and many others.
Our team of expert technicians uses EPA approved pest control treatments to target the core of the infestation, and give you lasting results you can feel good about. Whatever your pest control needs may be, we're here to help. Call us today to get your free service quote. Our service plans provide quality commercial pest solutions in Drums Crossroads, NC at affordable prices, and we offer discounts on regular service agreements.